July 2nd
Total mileage: 1575
Today's mileage: 11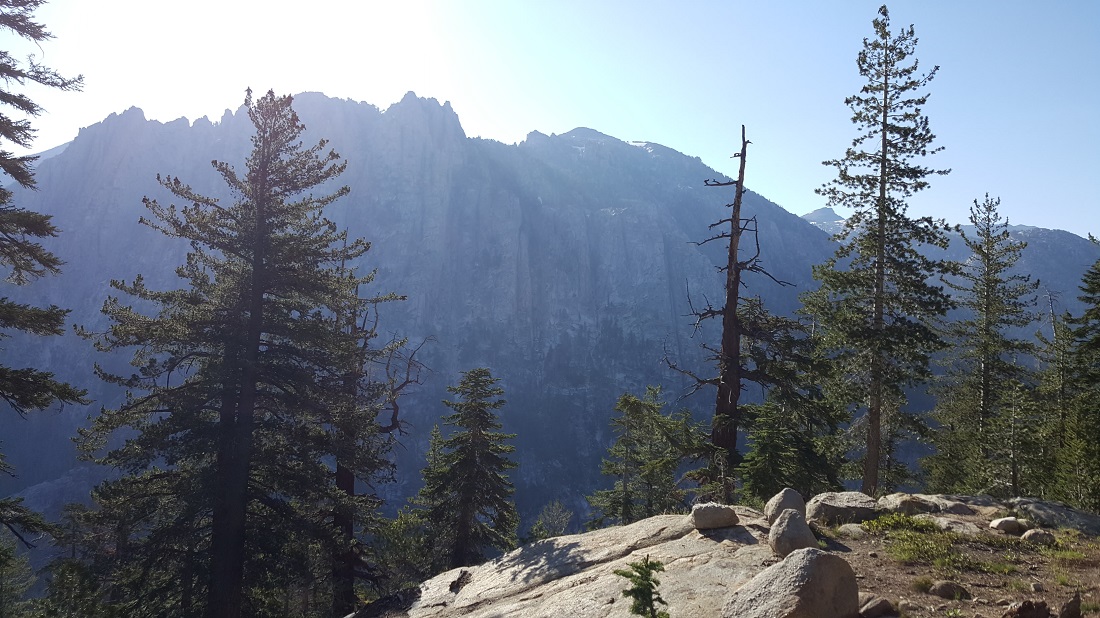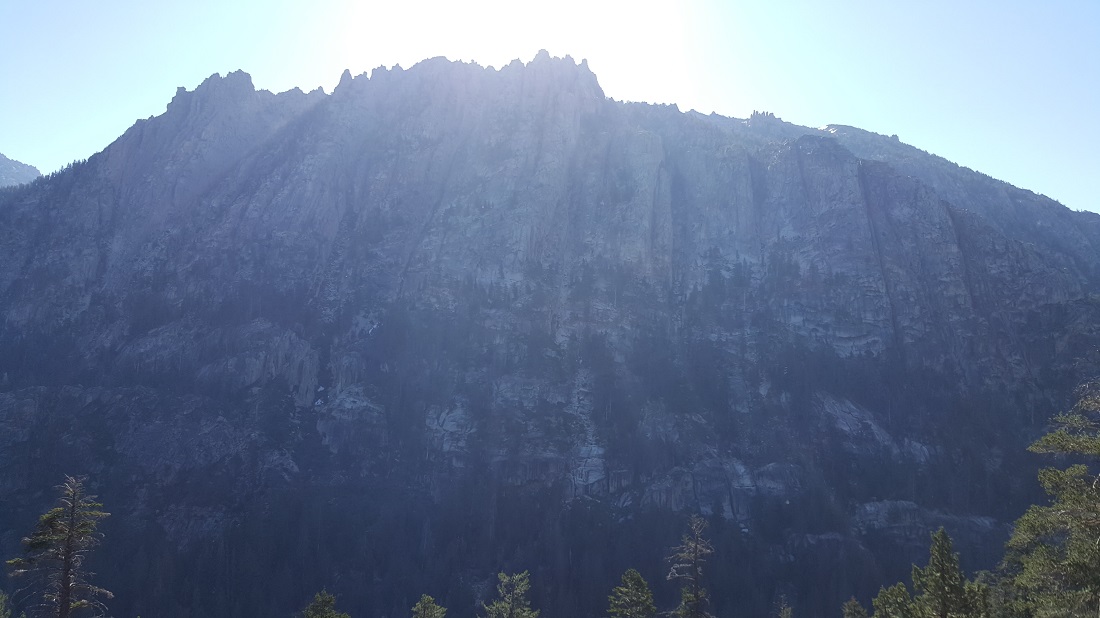 We witnessed something rather funny this morning, regarding a couple with heavy packs who appeared to be on their first hike together. (We weren't entirely convinced the woman wanted to be there.) She sat her pack down right on the edge of a sharp embankment and then managed to knock it over the side. It tumble 30 meters or so down, into the water below. Her male partner went scrambling after it, with his own pack still on. He rescued it and it was early enough in the day that they could dry everything out, so I think it all ended happily. Who knows, it may have ended with them abruptly returning to the car, hehe.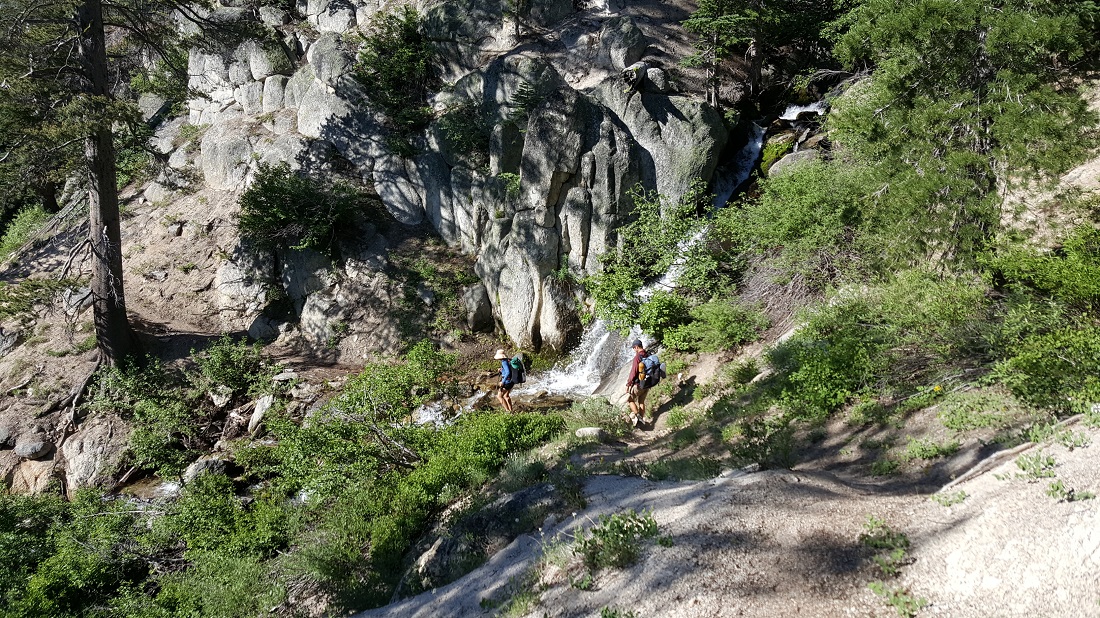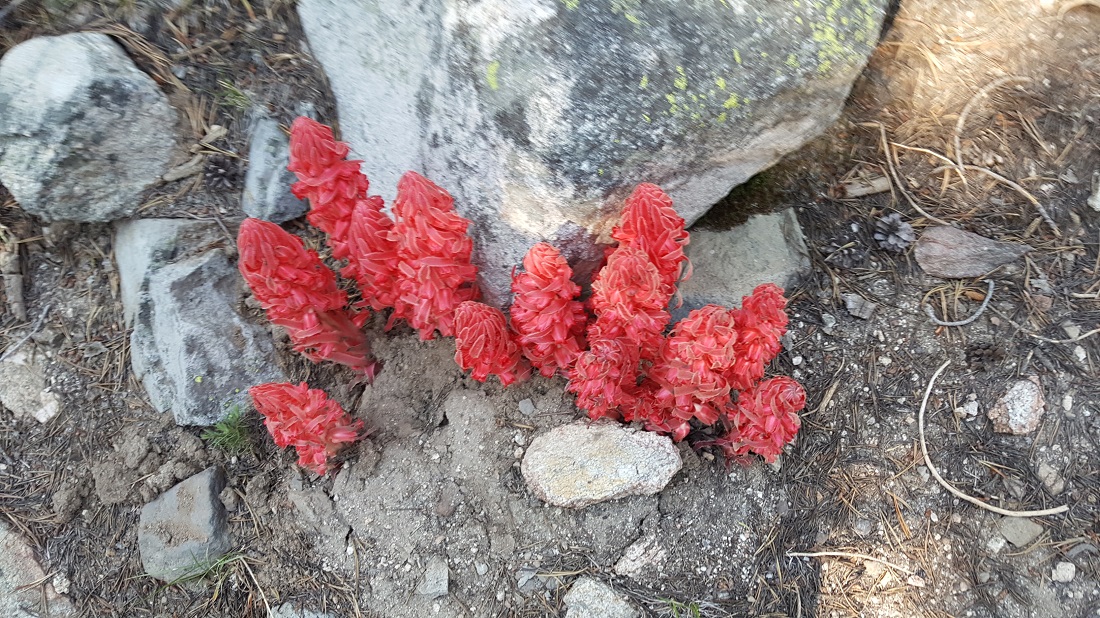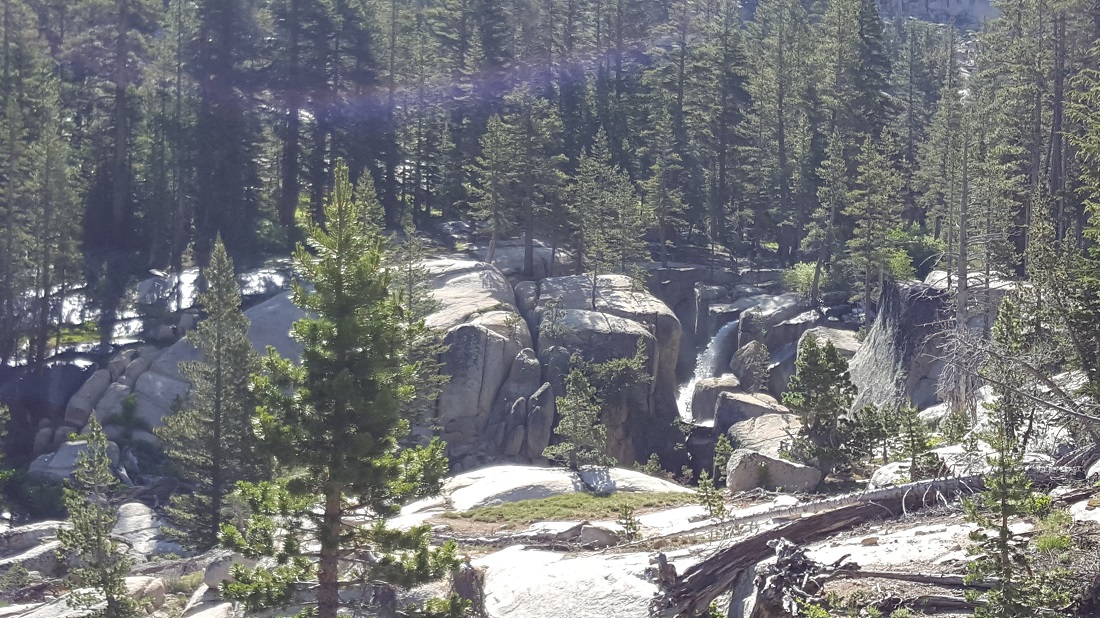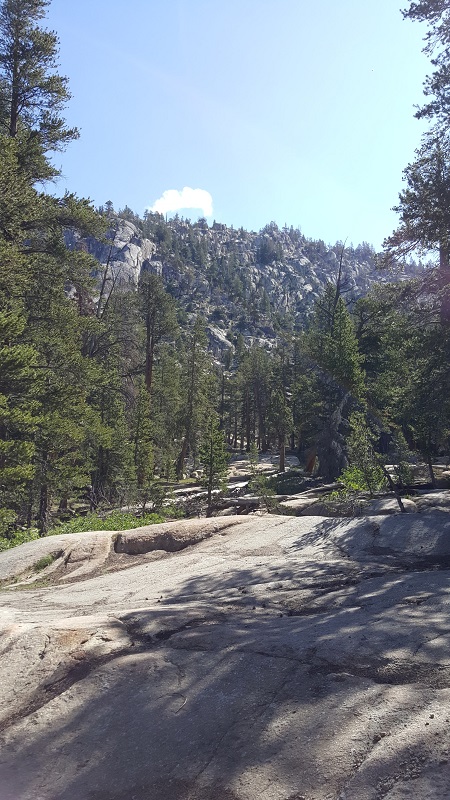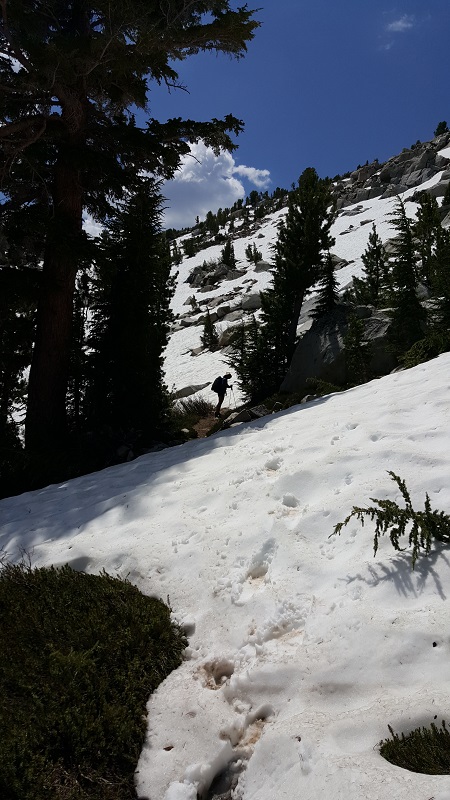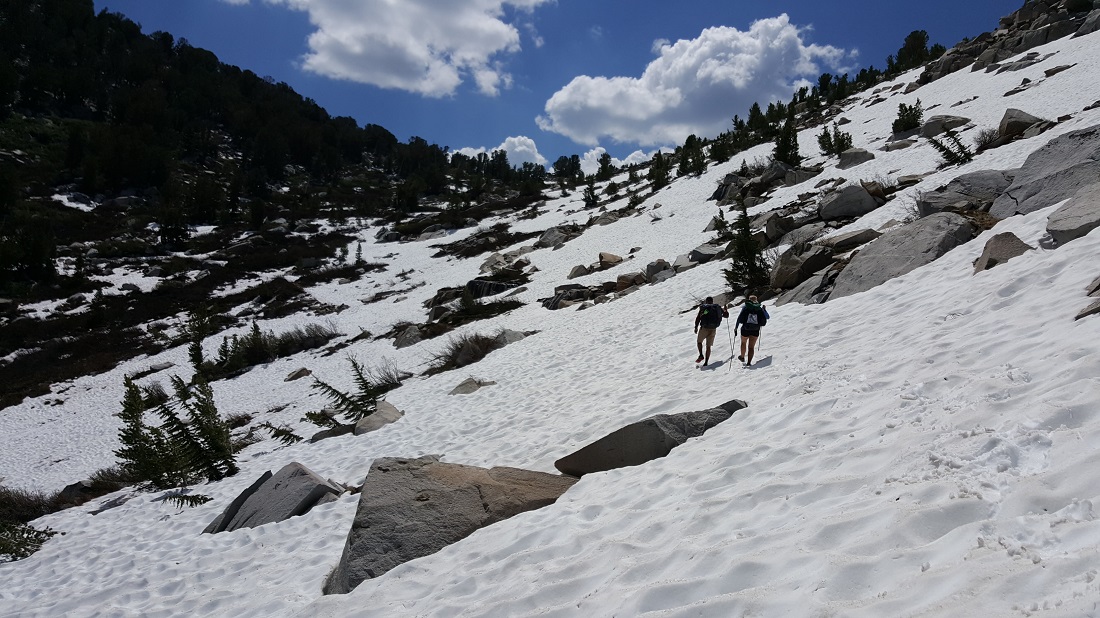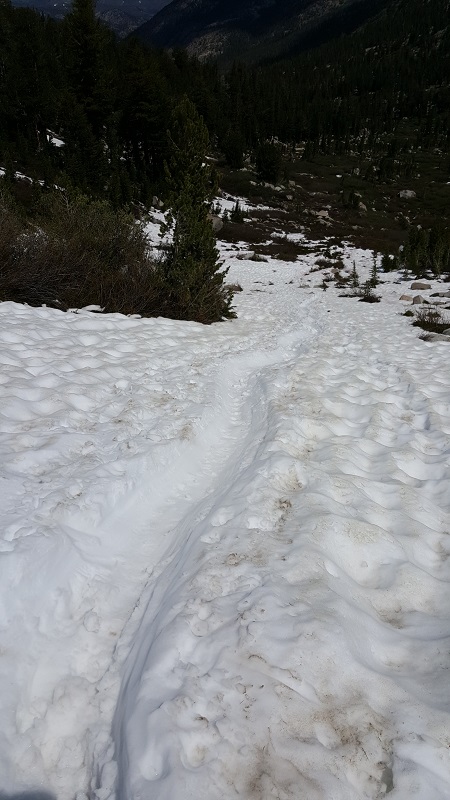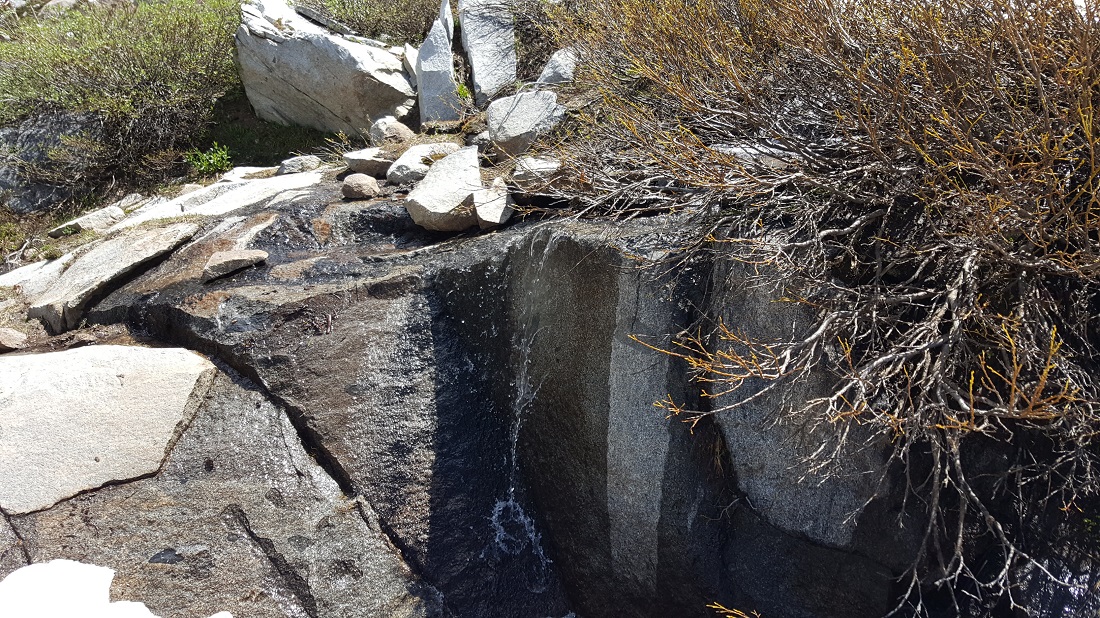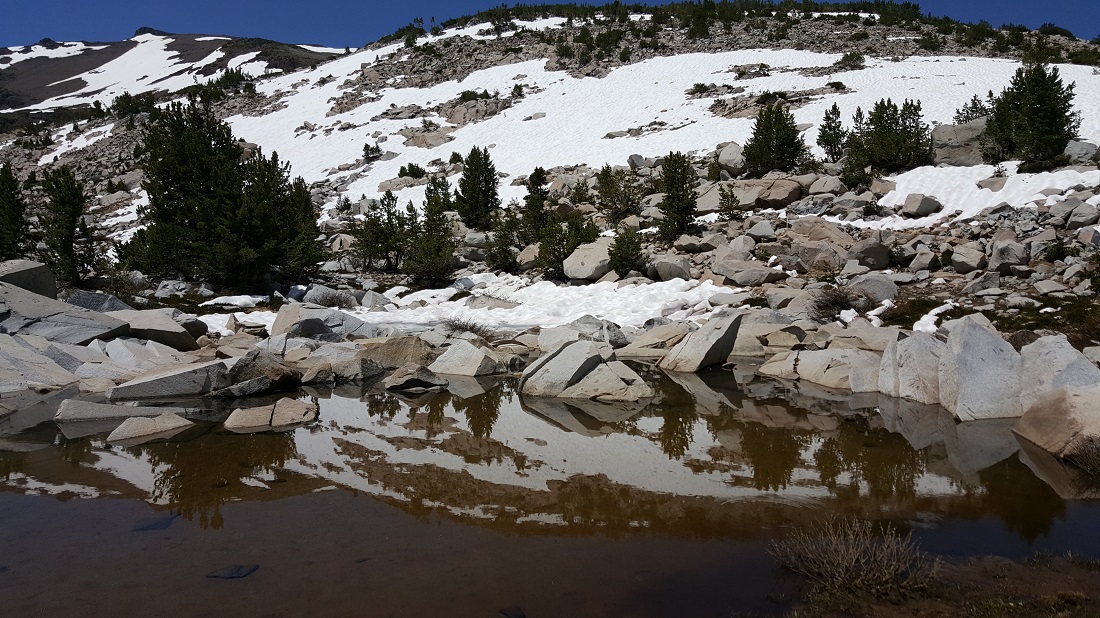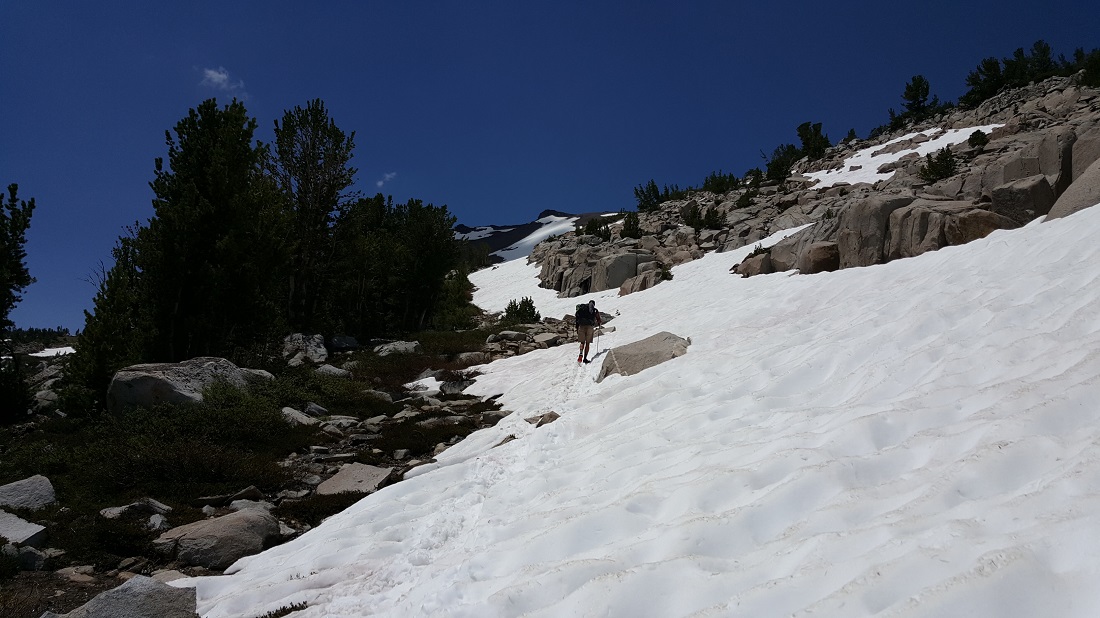 The ascent of the north side of Sonora Pass really came as a curve-ball. For some reason, we didn't realize how much work it was going to require in the snow, and it just kept feeling like one false summit after another.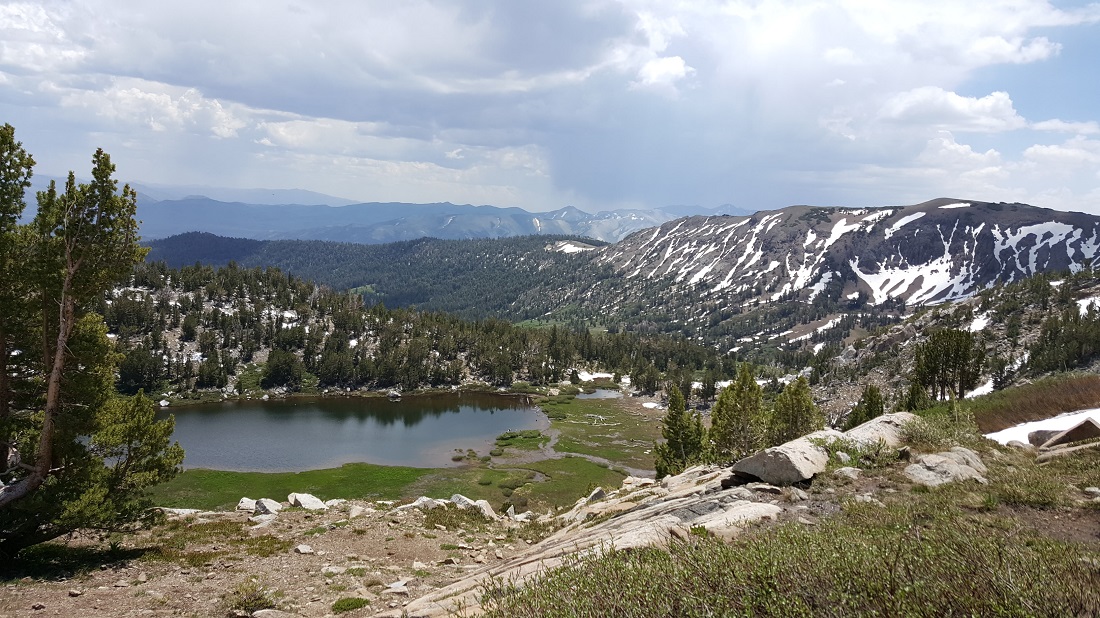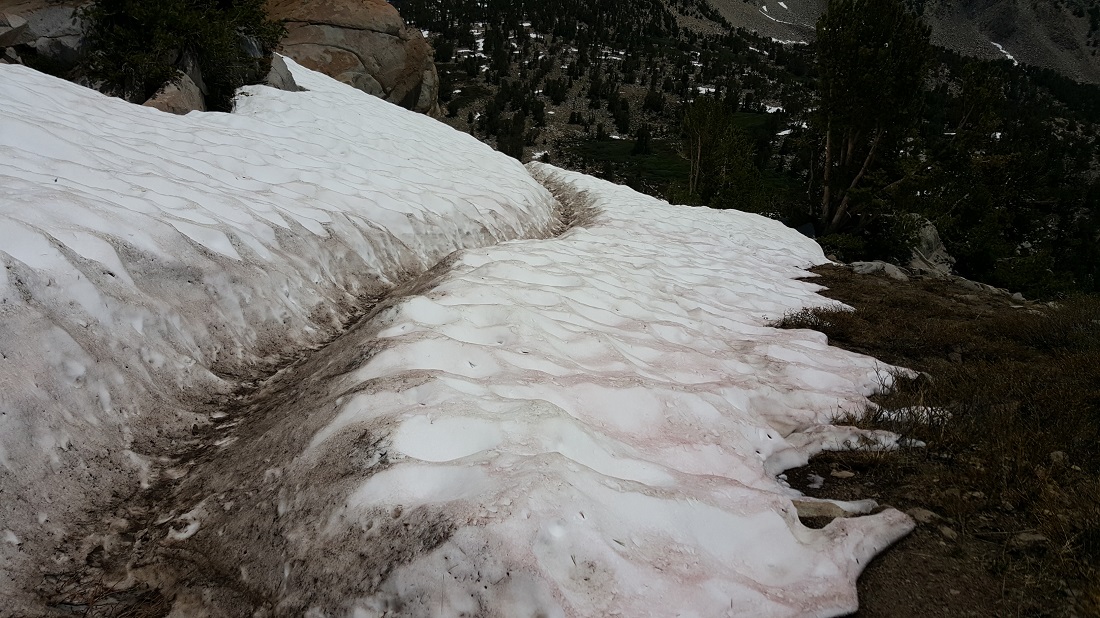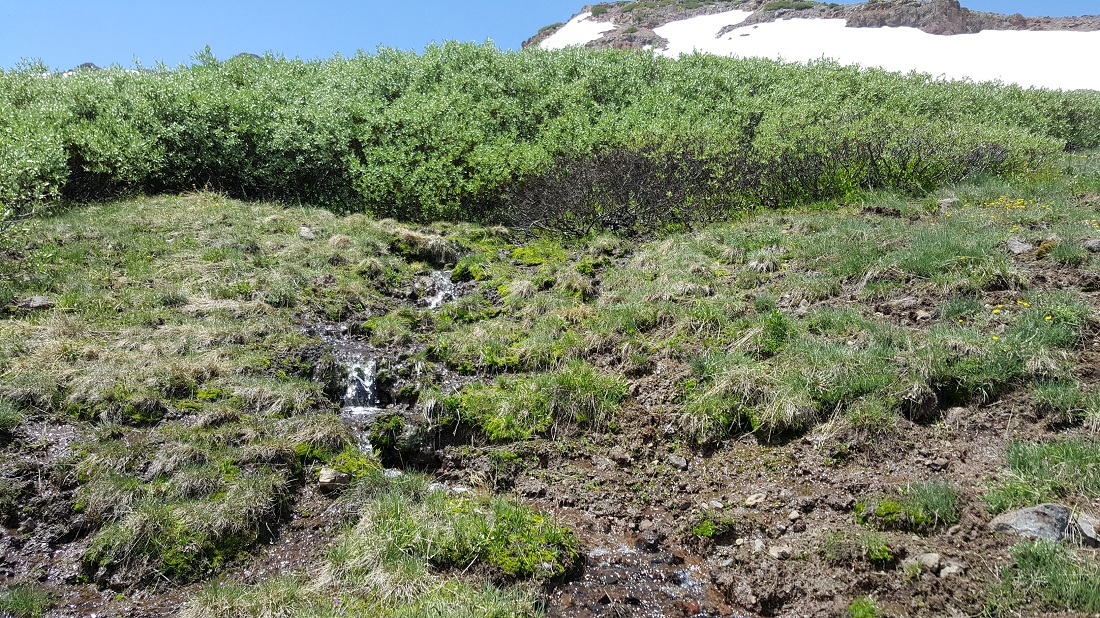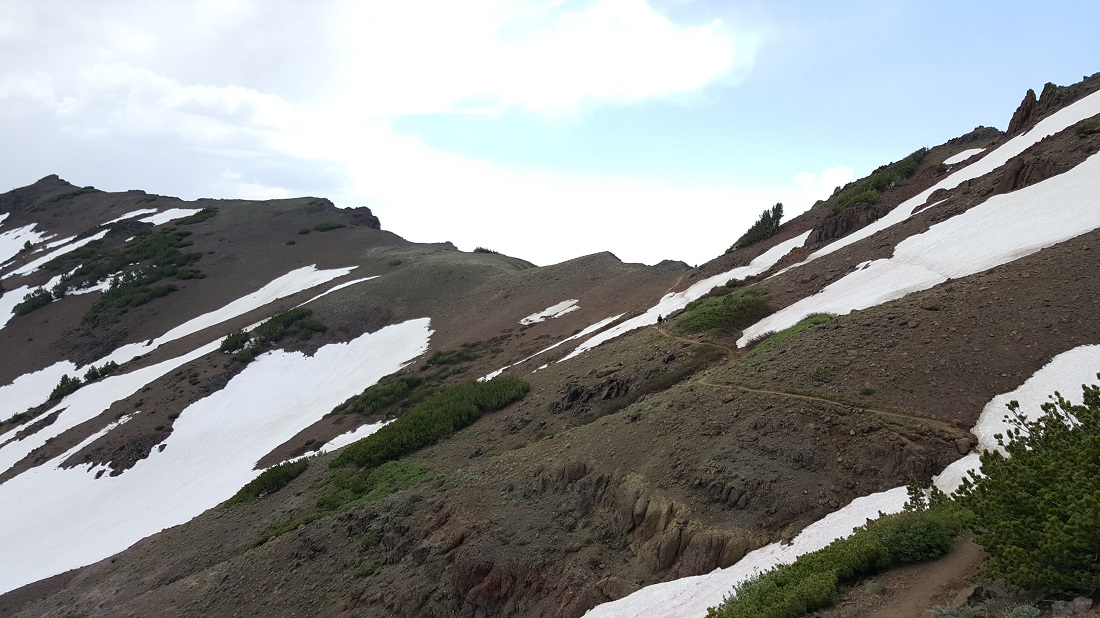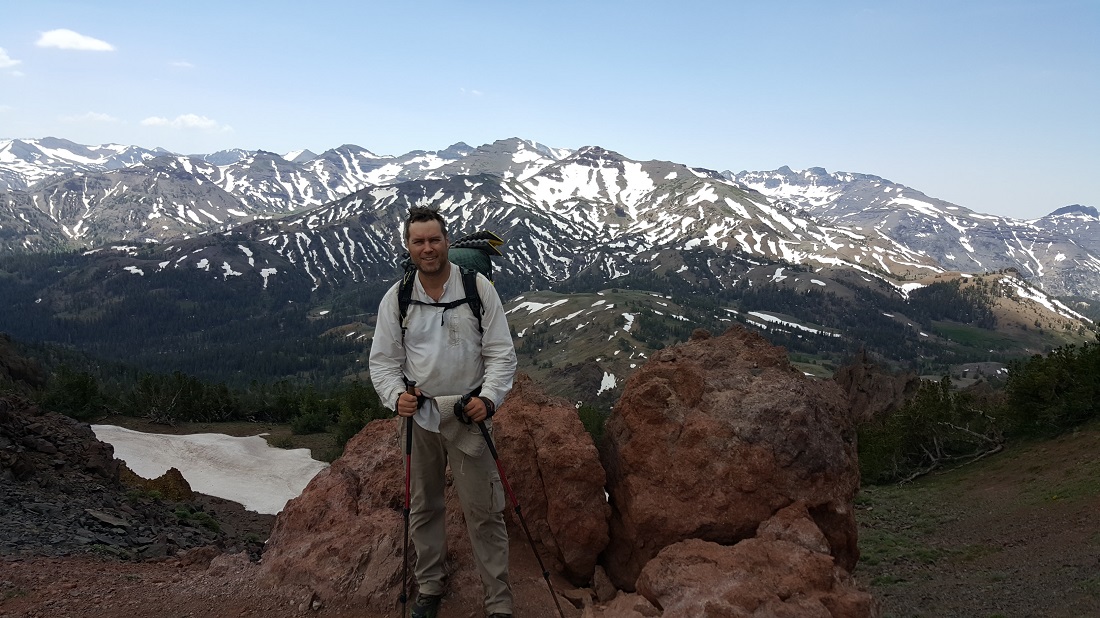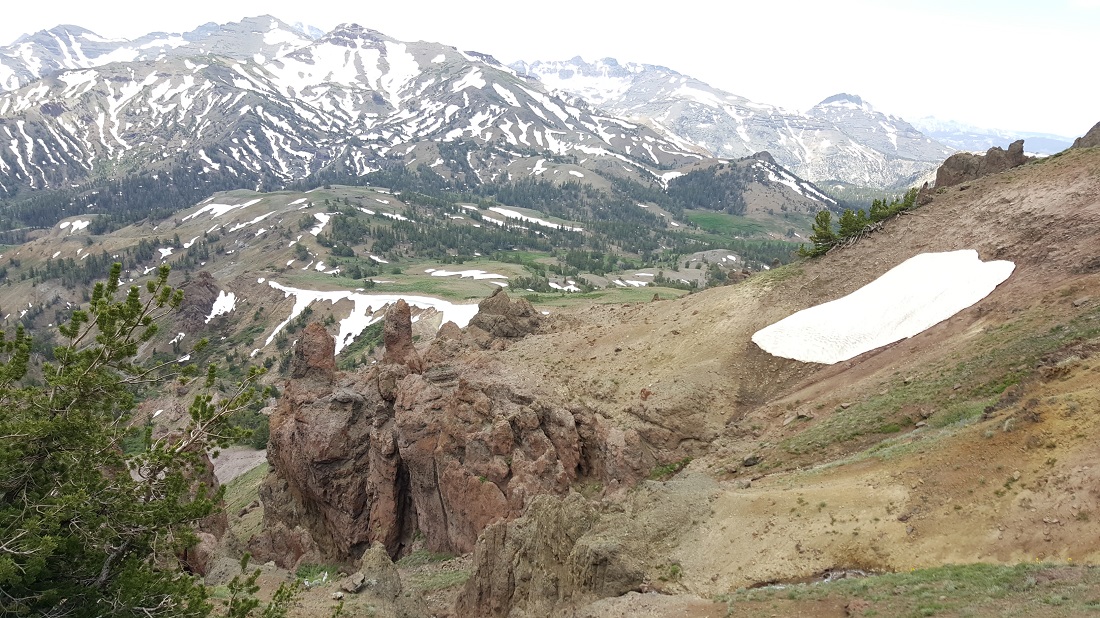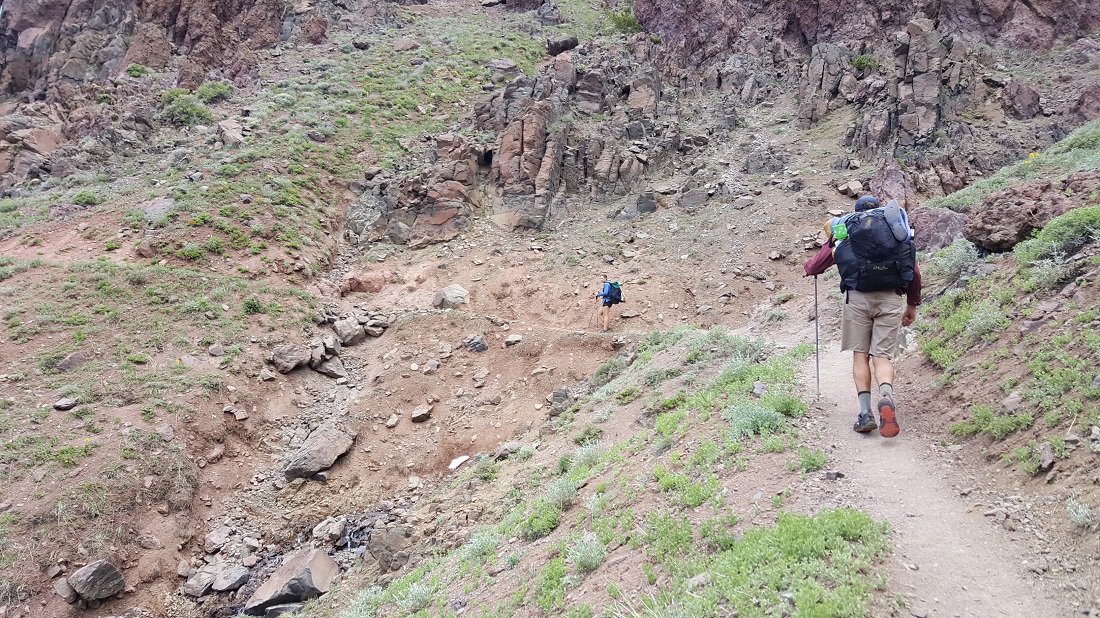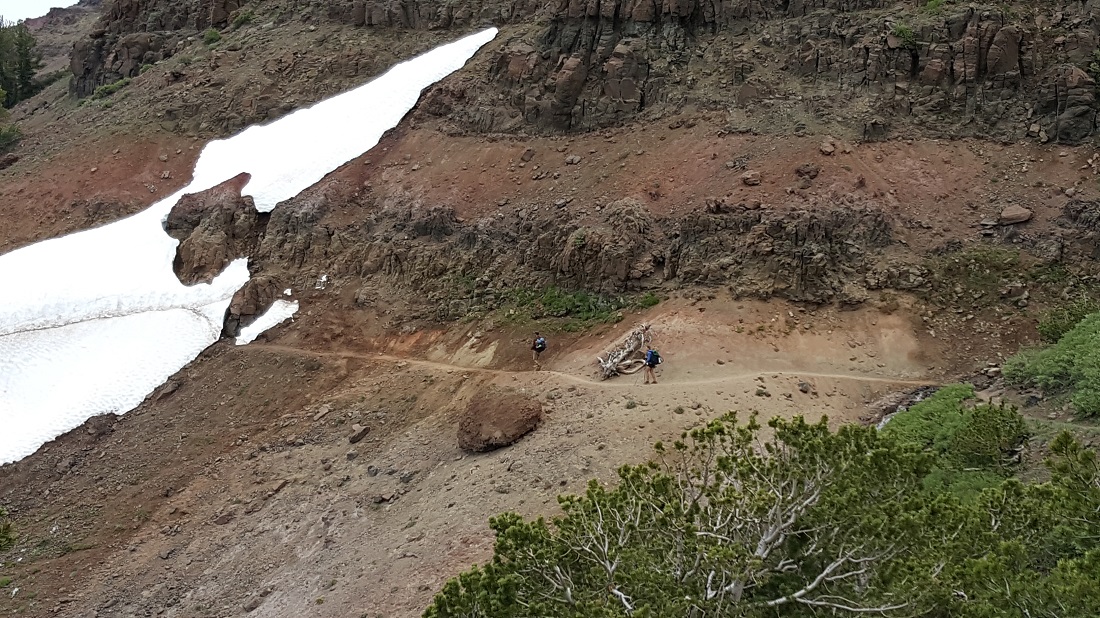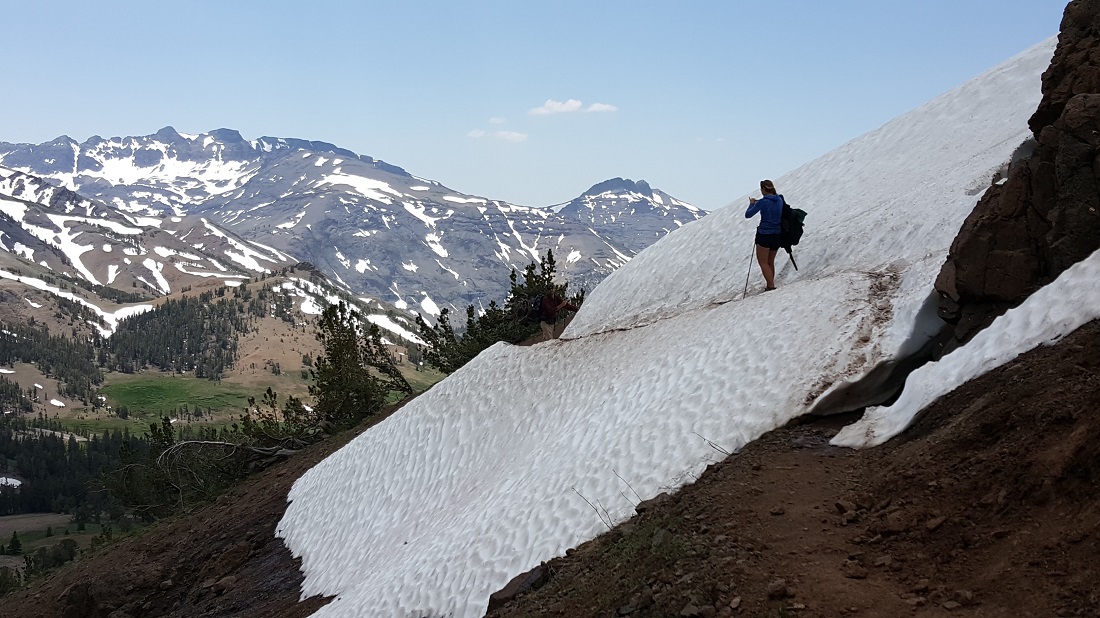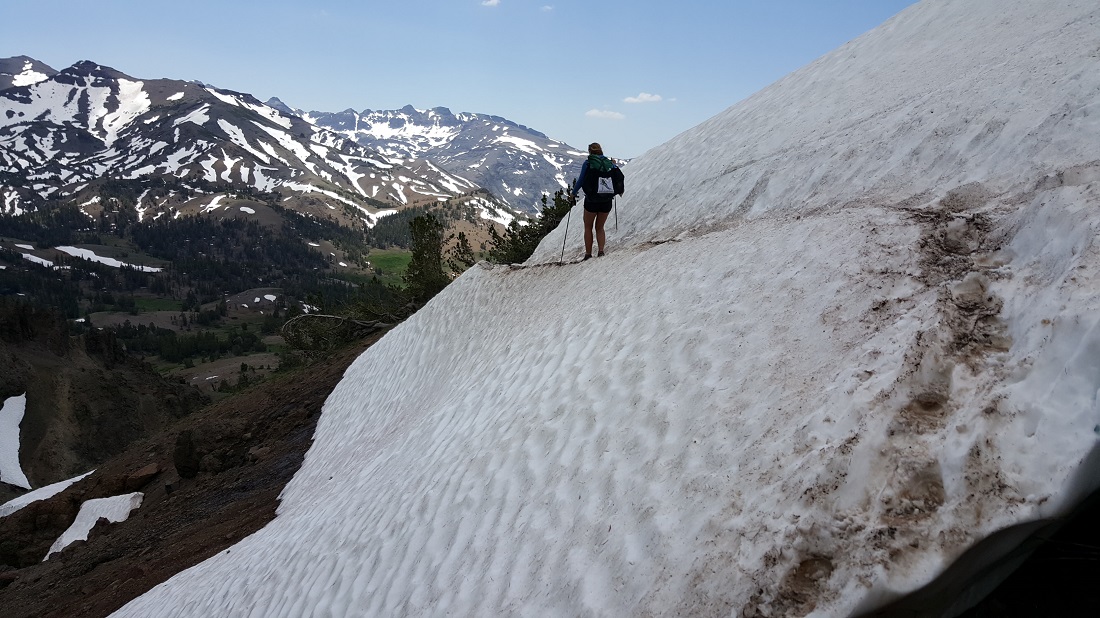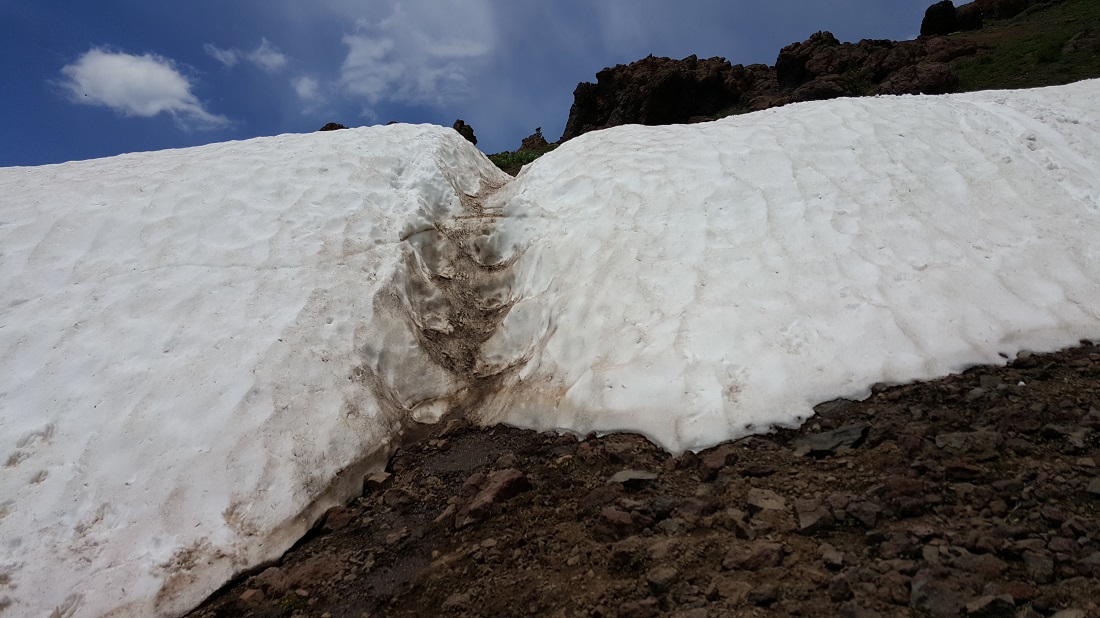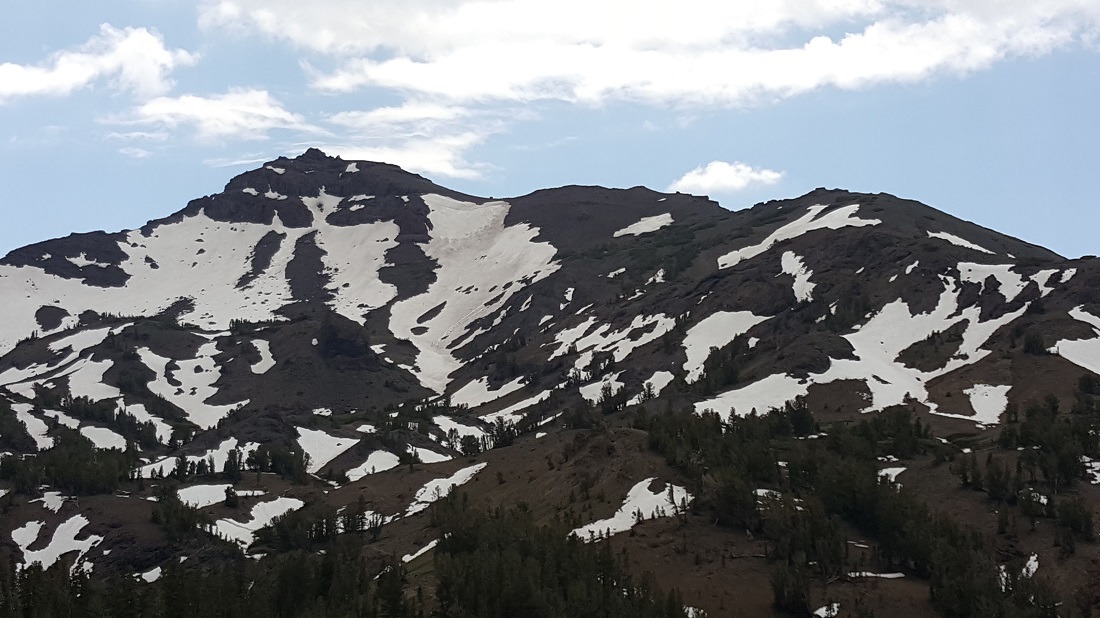 It took quite awhile, actually, to get a hitch out of Sonora Pass, but eventually a local logger took us east to a busy junction. Soon after, a French hiker who had just quit the trail pulled over and we filled his small sedan with the five of us. He took us to South Lake Tahoe, where we promptly treated ourselves to Round Table Pizza.