August 9th
Today's mileage: 23
Total mileage: 1721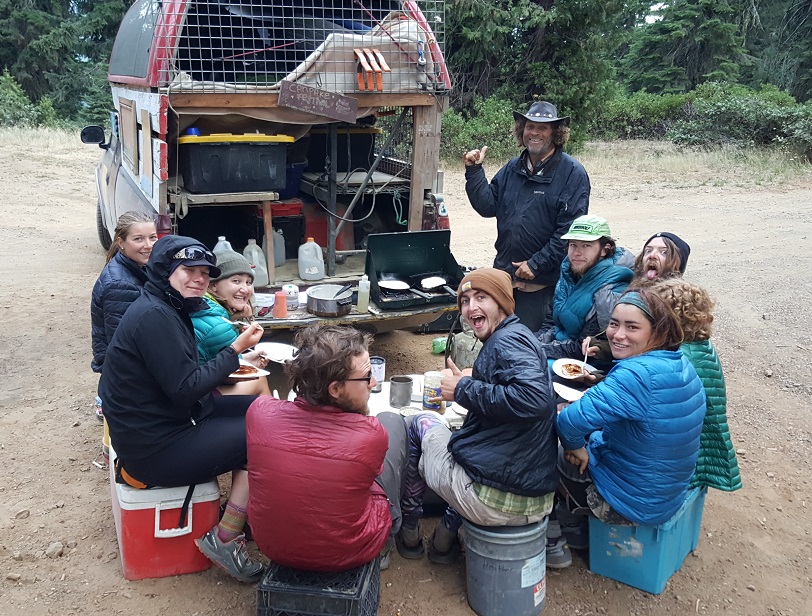 Trail Angel and former thru-hiker Legend was up again at an early hour, making pancakes and coffee for hikers. I enjoyed a cup of coffee but skipped breakfast. I knew this section was notorious for heat and I really wanted to get today's climb out of the way as fast as possible.
I knew we were incredibly lucky to have this cool morning fog enveloping the ridge.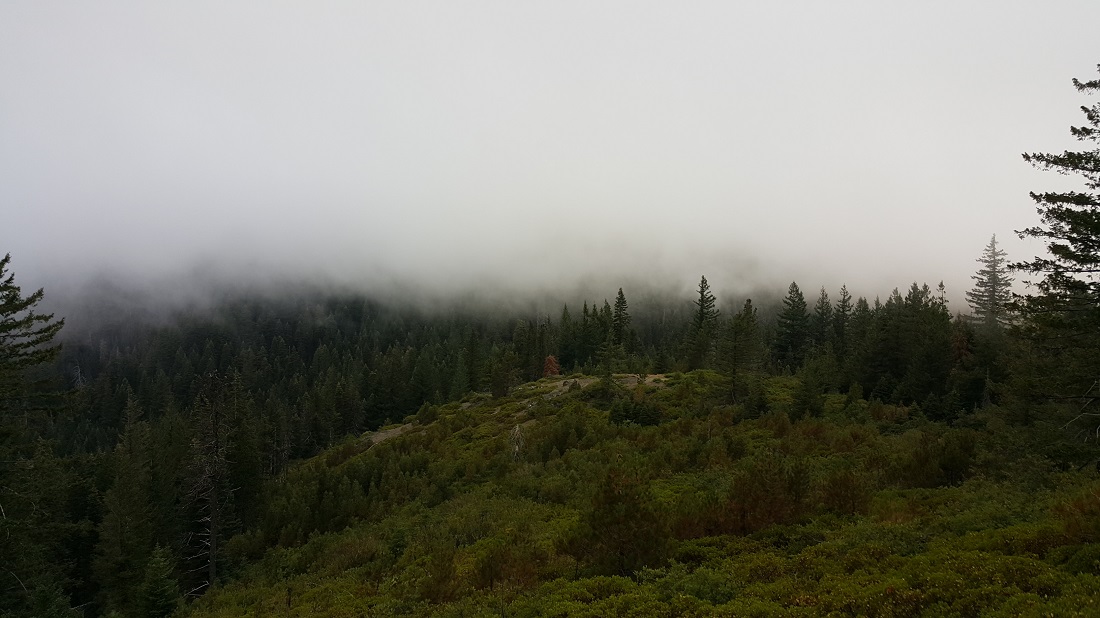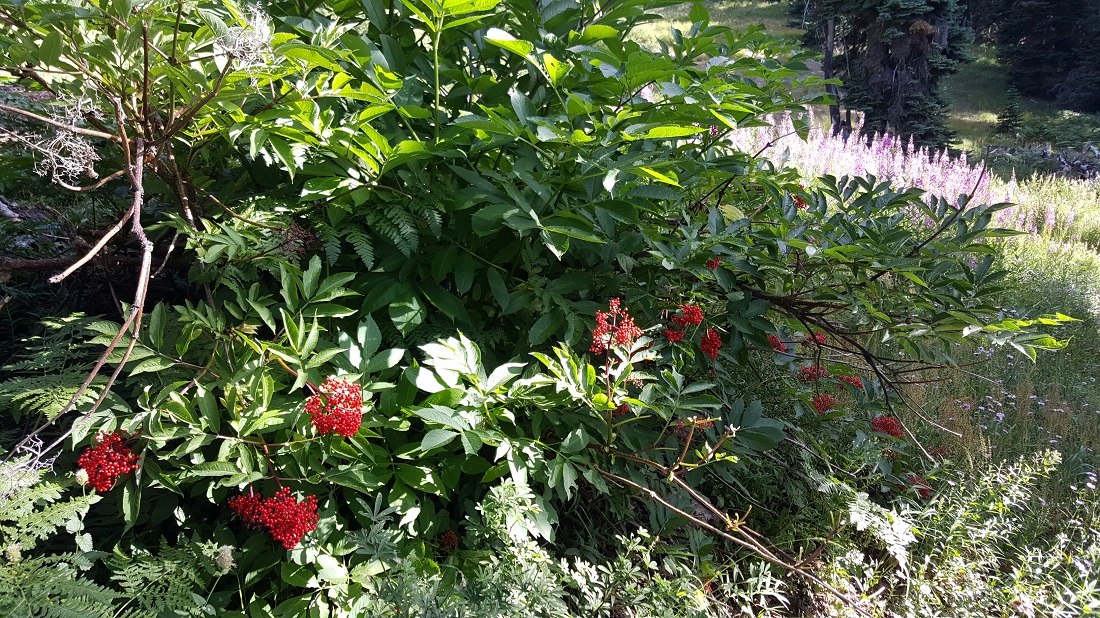 Unfortunately, I had severe chafing again. I took time to step into the bushes and use water to clean salt/sweat off of skin, hoping it would help but I don't think that it did.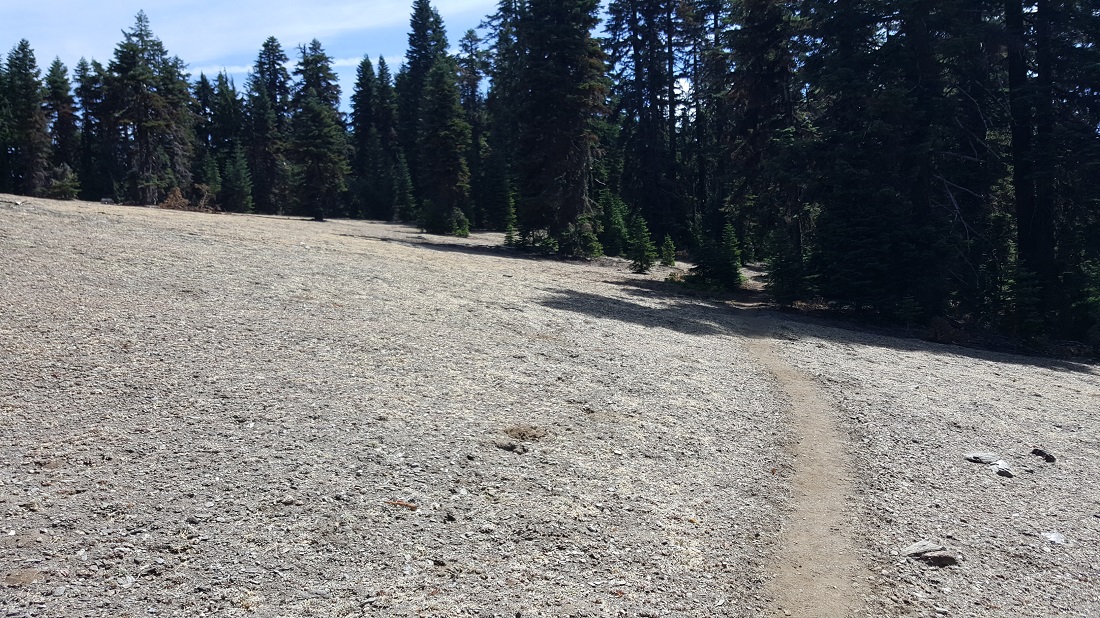 I also did a very poor job managing my water throughout the day. I skipped one spring relatively early on, because I saw there was another one in 5 miles. But when I reached the next one, I was quite surprised to see that it was 3/4 of a mile off-trail (so 1.5 mile round trip). I decided I would push on another 5 to the next one, but that was kind of a mistake.
I saw hikers go by with extra liters of water and very nearly asked for some, but I didn't as it just felt so wrong to when they hauled it there. In the end, I reached the water source, drank deeply, and ate a lunch of salami and string cheese in a tortilla shell. Several other hikers stopped, including The Captain, Shitlips, and my German friend Flower.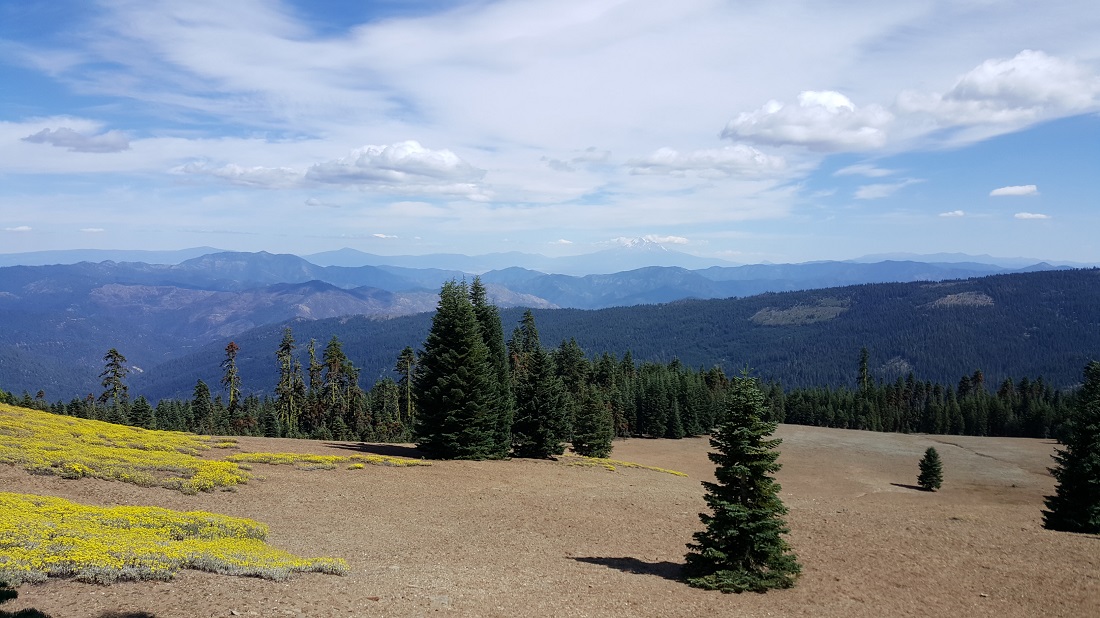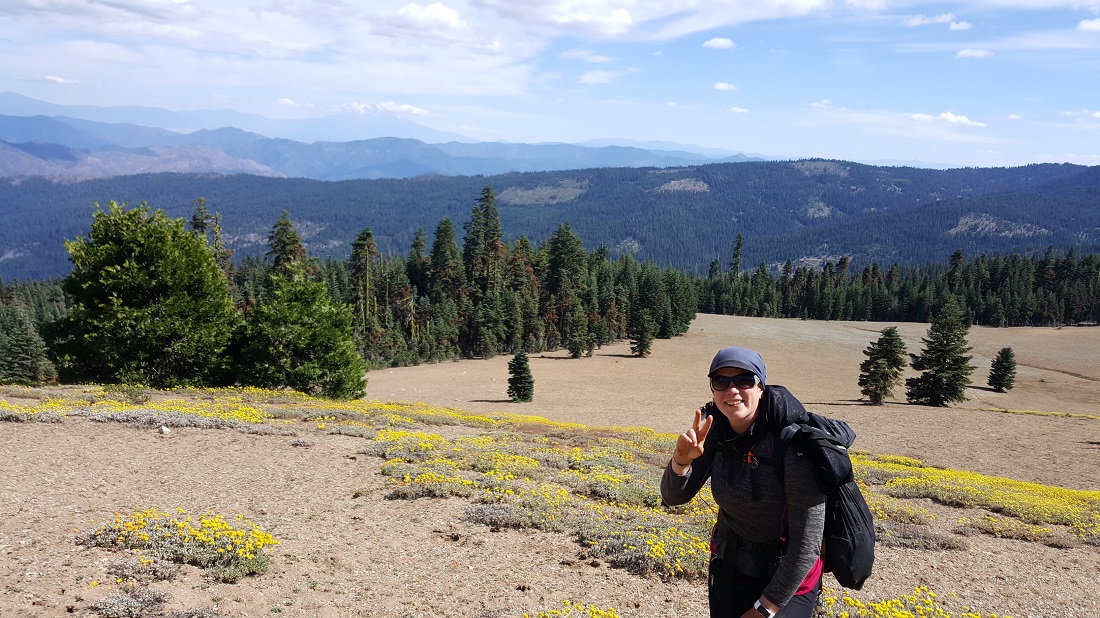 It was nice to have company to talk to. She appreciated speaking to someone in her native tongue (hah!). I was especially appreciative that she cut a piece of Glide off from her anti-chafe stick for me to use. It very likely helped, although the damage was kinda already done, so to speak.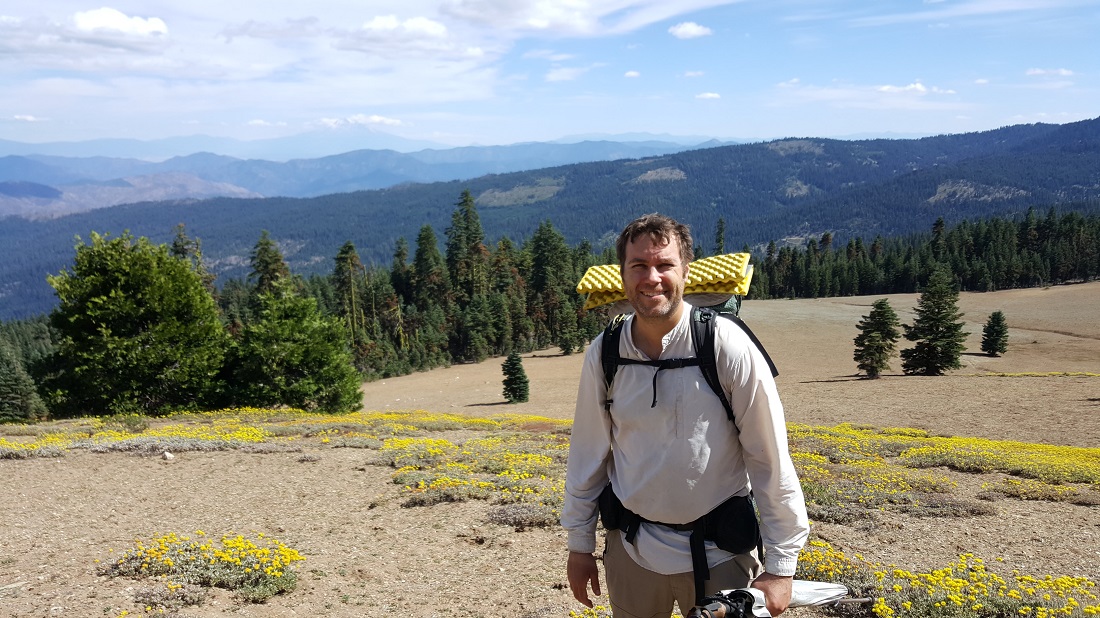 The final mile of CA was a PIA. It just couldn't lay down and die. It had to throw one final 1,000-ft climb at us. Grrrrrr.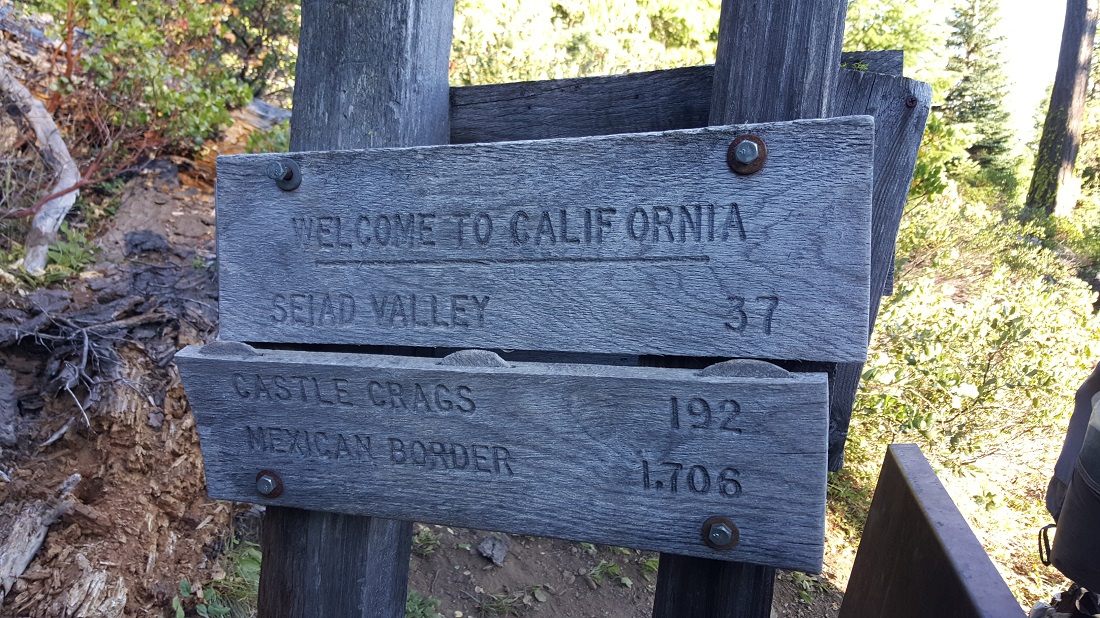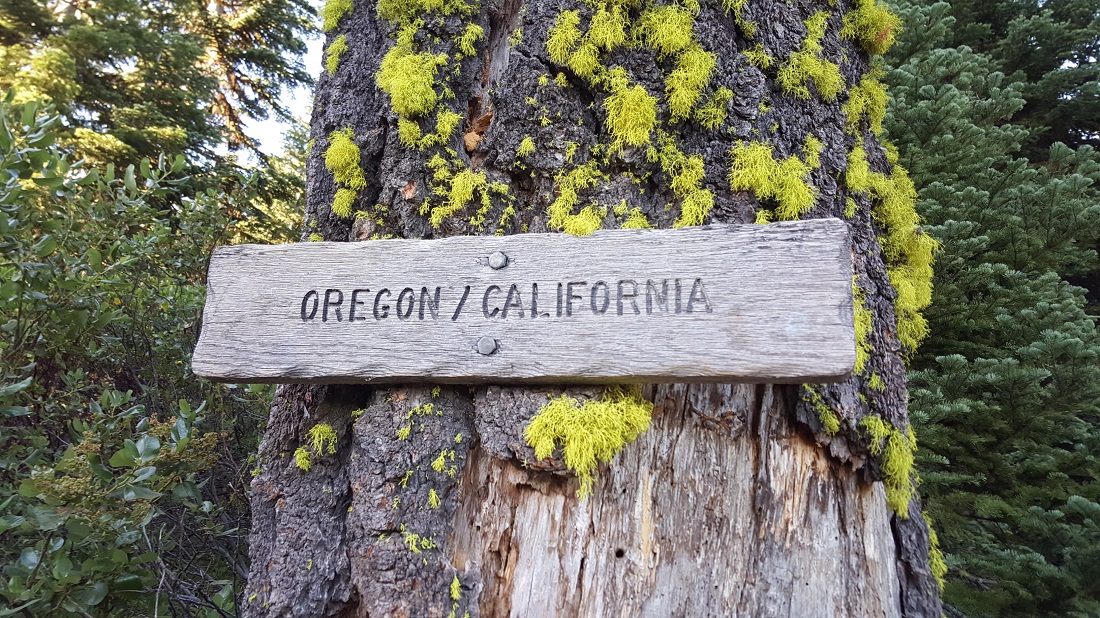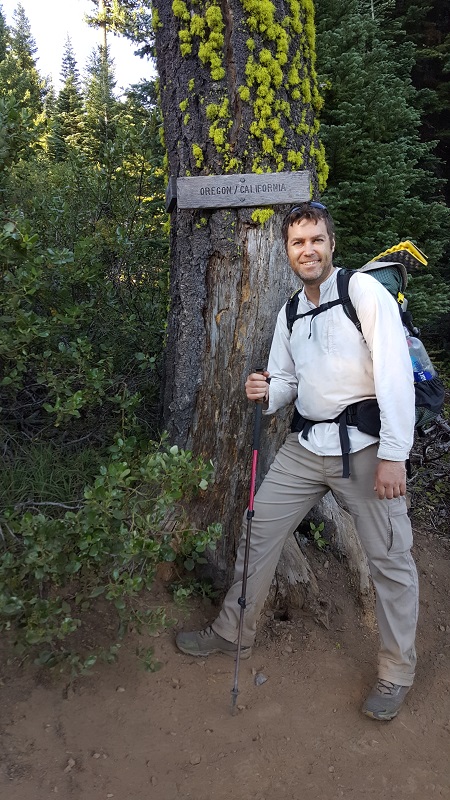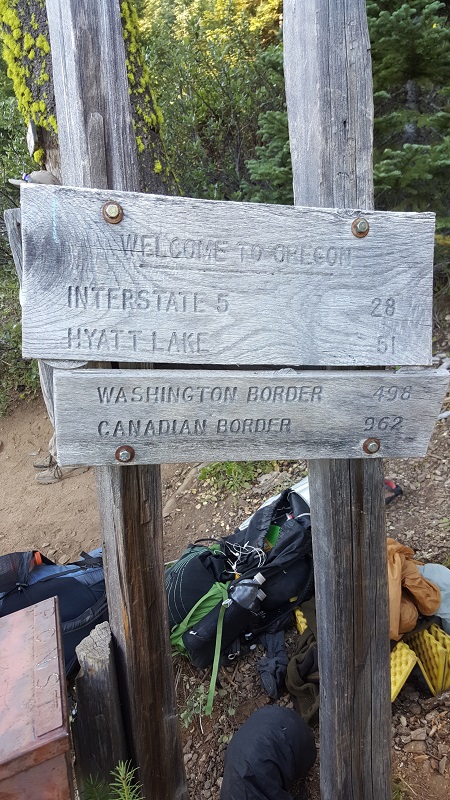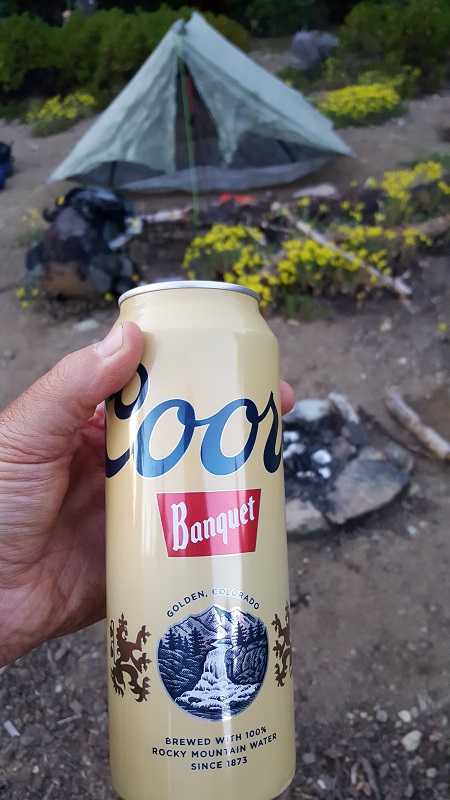 We met an older hiker tonight, named Pounders, who had stomach surgery the year before and had since lost something like 150 pounds in weight. o.O He looked great. Unfortunately, he said it came with some drawbacks, such as giving up fatty foods, alcohol, carbonated beverages, coffee, and some other physiological problems. We wrestled with that terrible dilemma of whether or not we would give up bacon and beer.