April 30th
PCT mile: 201
Today's mileage: 19   (Near summit (mile 183.8) down northern escarpment (mile 201))


Lots of large black ants last night, but not a big deal. Haven't seen any sign of large predators. We walked through our first snow today. It was a 20 mile dry stretch down, down, down. One of the sharpest escarpments in the US, supposedly.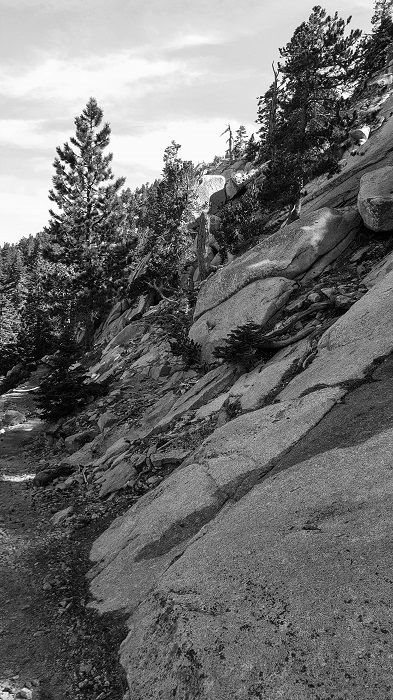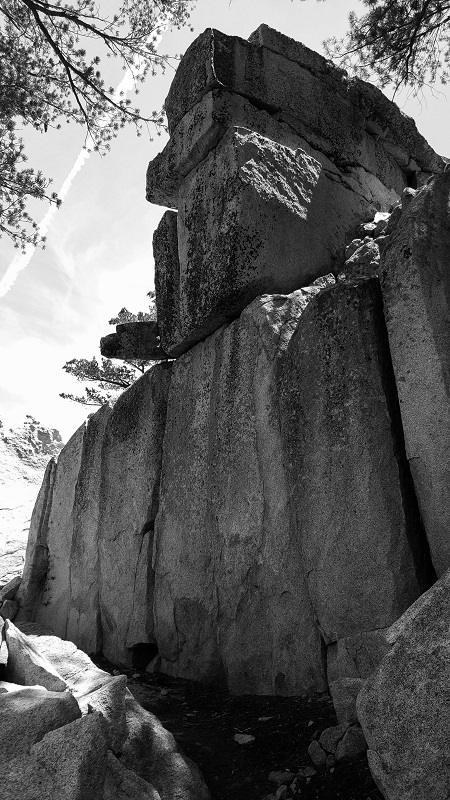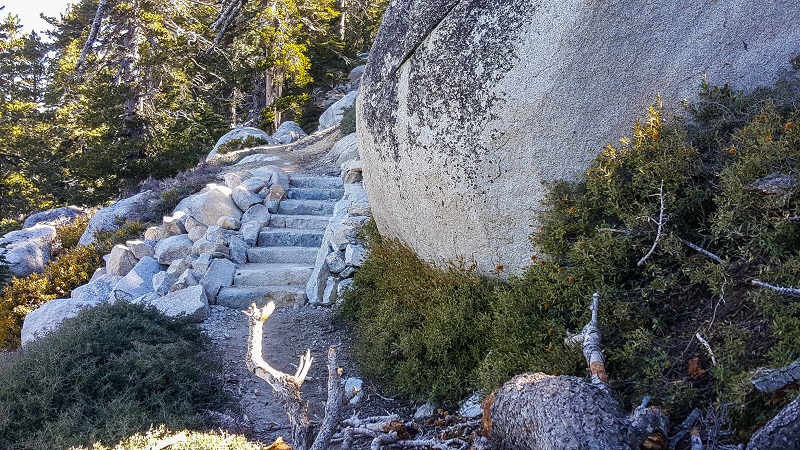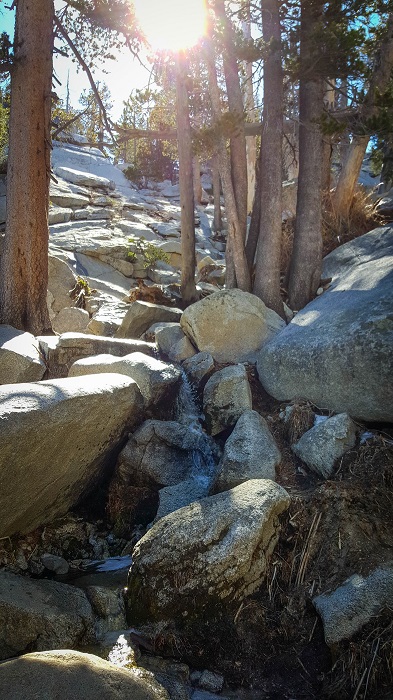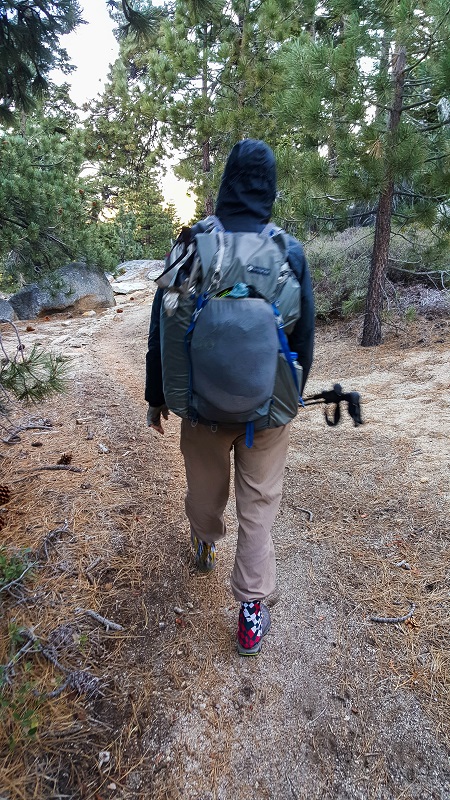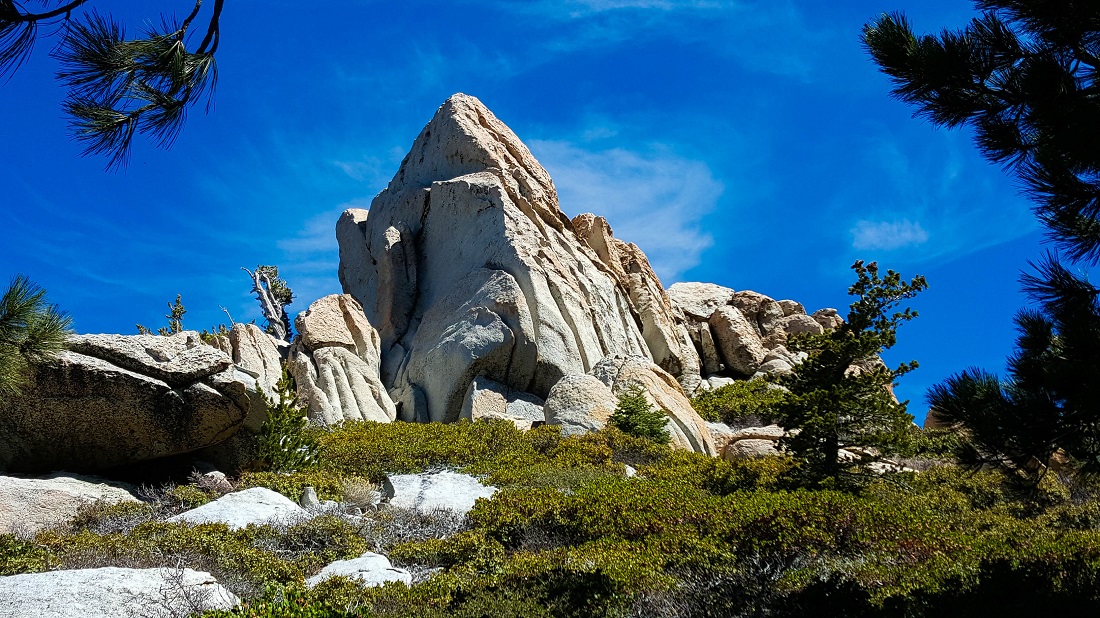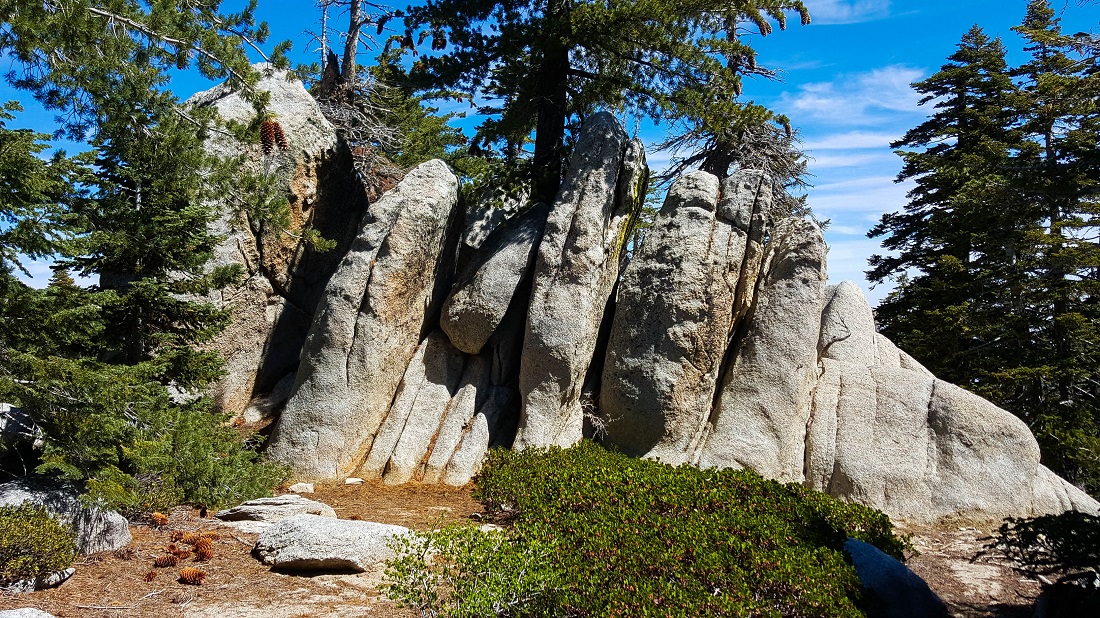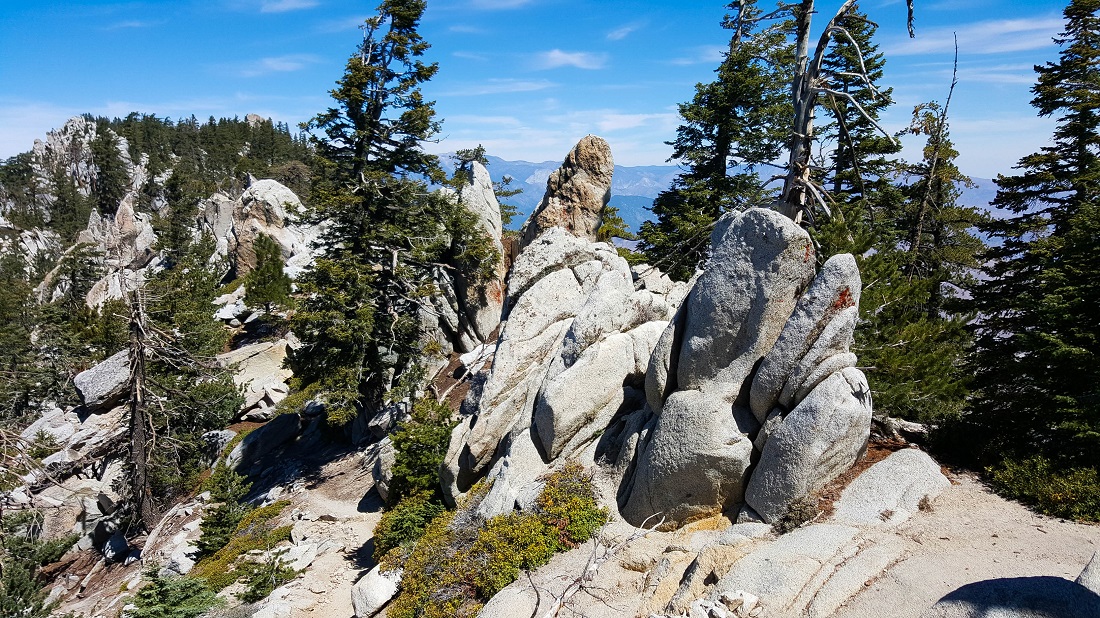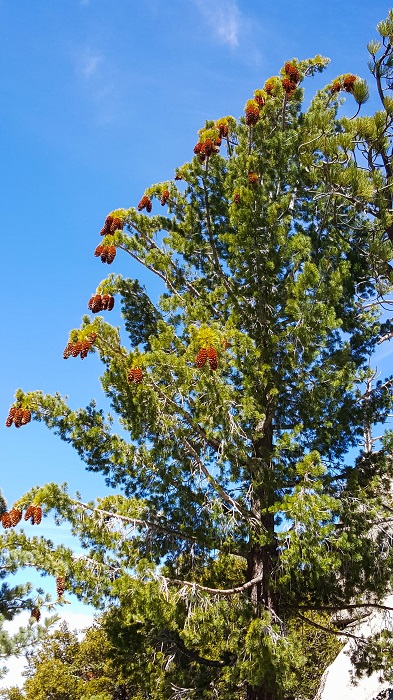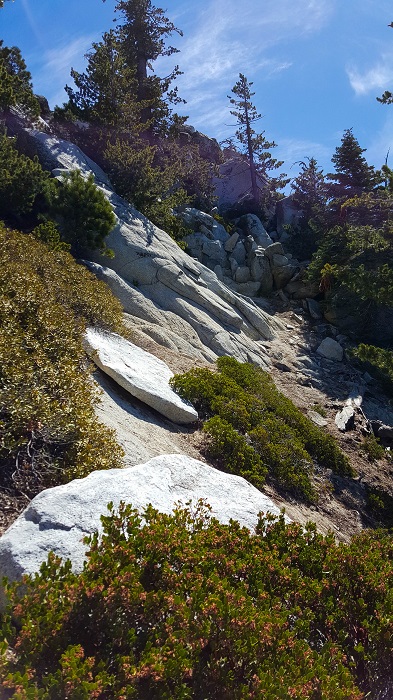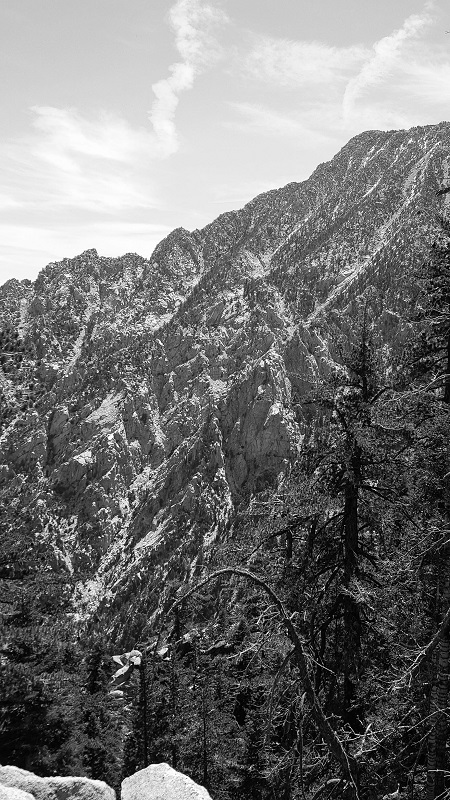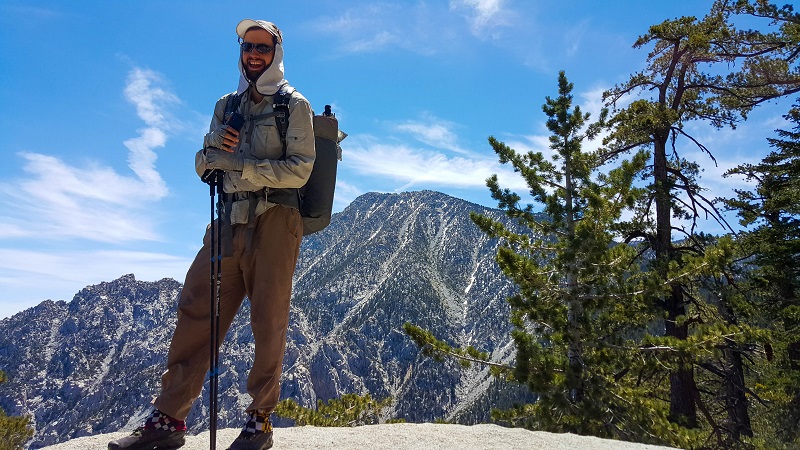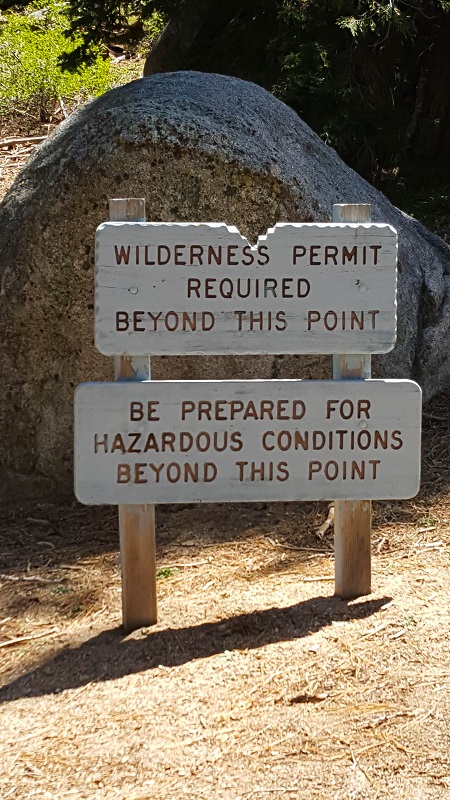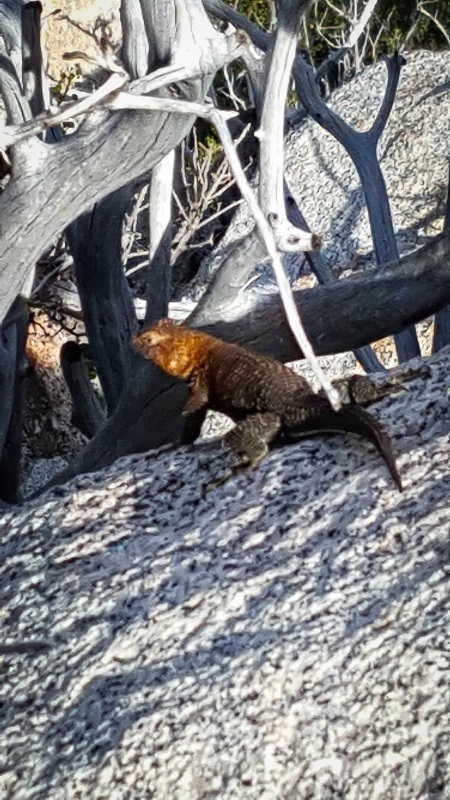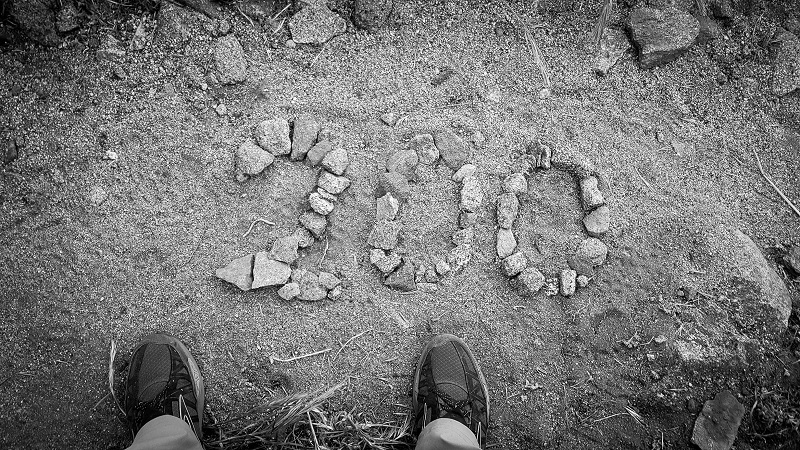 In the photo below, you can see Six-2 in a rather precarious position. No thank you!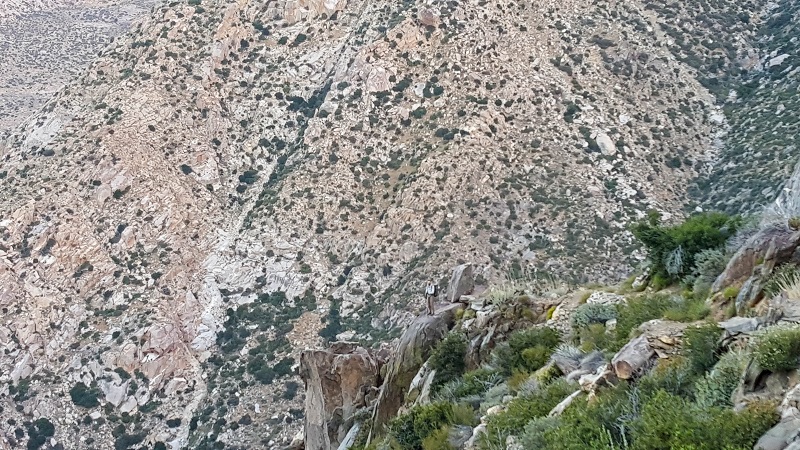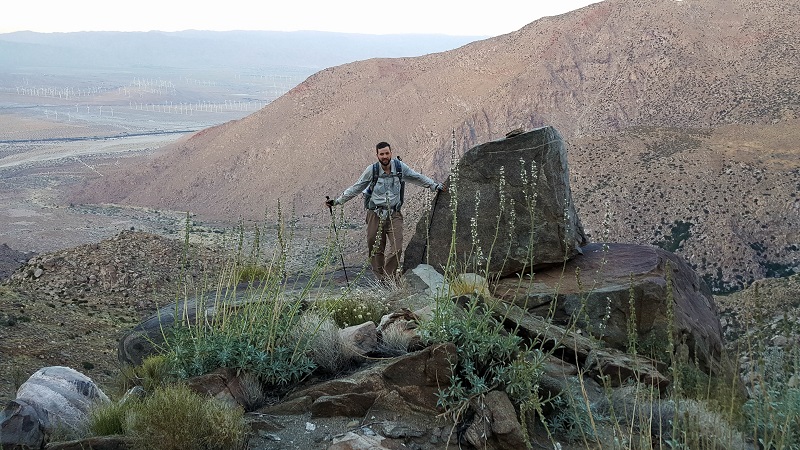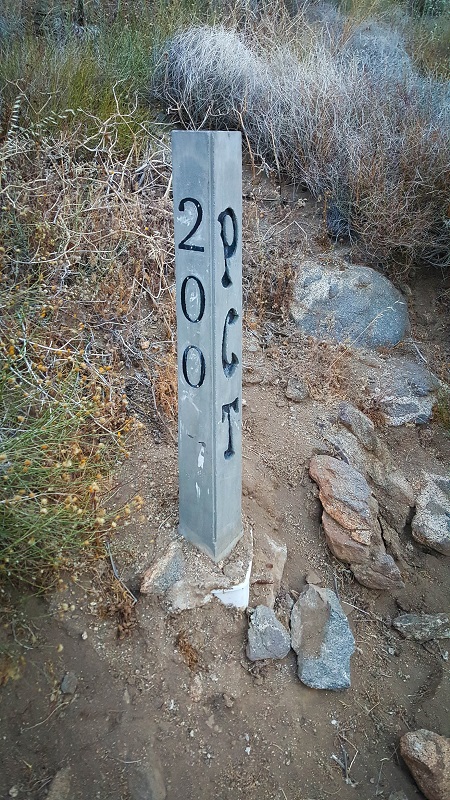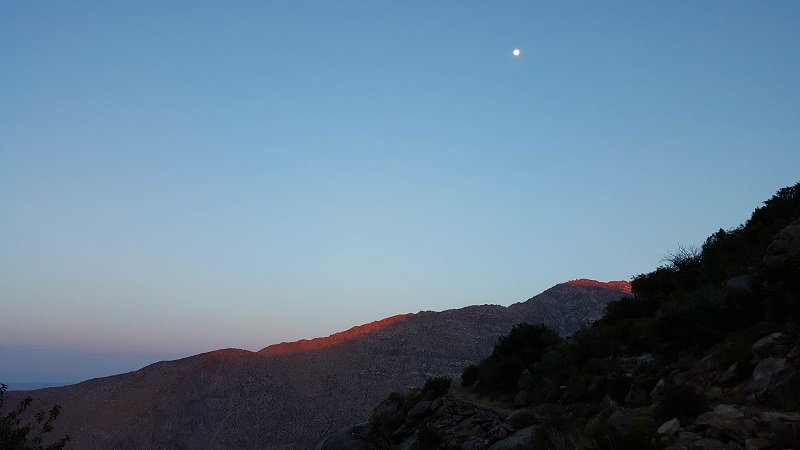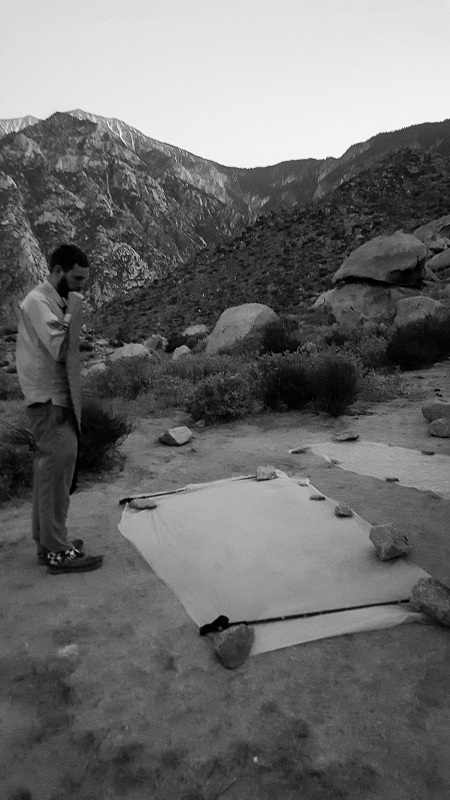 Earlier this morning, we were on Fuller Ridge, in the top-center of the above photo. As the day ended, we struggled to find a flat spot to camp upon. We both did a good job of managing our water for this stretch. I recall several previous blogs warning how long this stretch is and frustrating it can be, as you can see a water tank way at the bottom, but the trail meanders every which way, save down!