August 8th
Today's mileage: 15 (+4)
Total mileage: 1698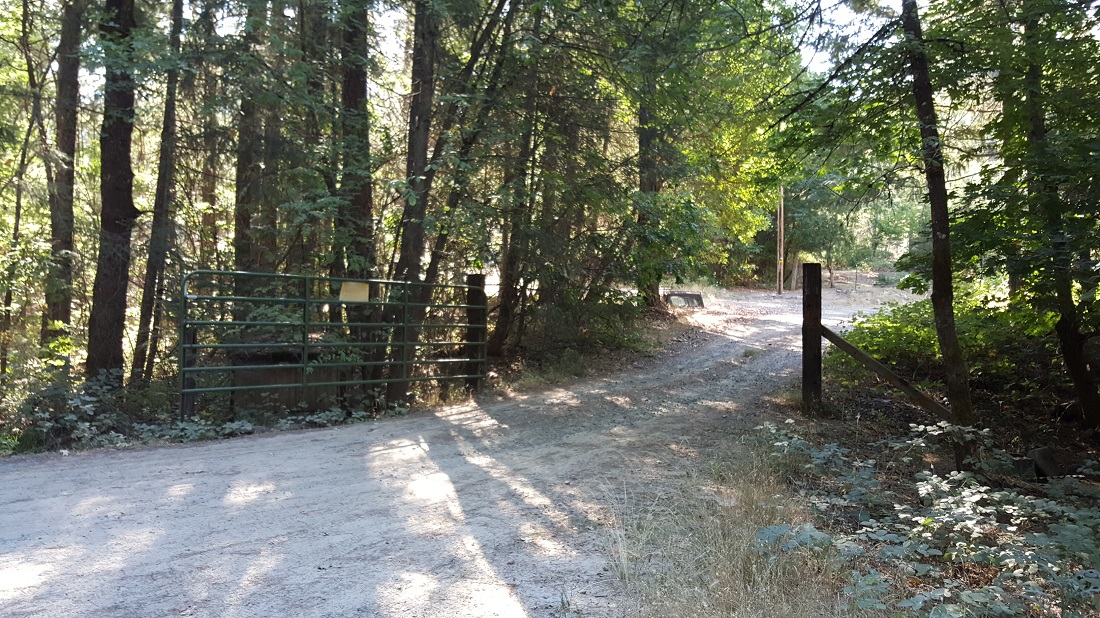 I started hiking again at the same gate where Clint & I had hitched into town last season. (Here is that blog entry if interested.) It was about a 4 mile road walk to reach the little town of Seiad Valley, which consisted of one single long building that housed a cafe, a minimart grocery and a post office. Adjacent was an RV park that hosted hikers. And that was essentially the entire town. They claim to be the 51st state, the State of Jefferson, and they have a simple logo splashed everywhere. There were a dozen hikers loitering in front of the store.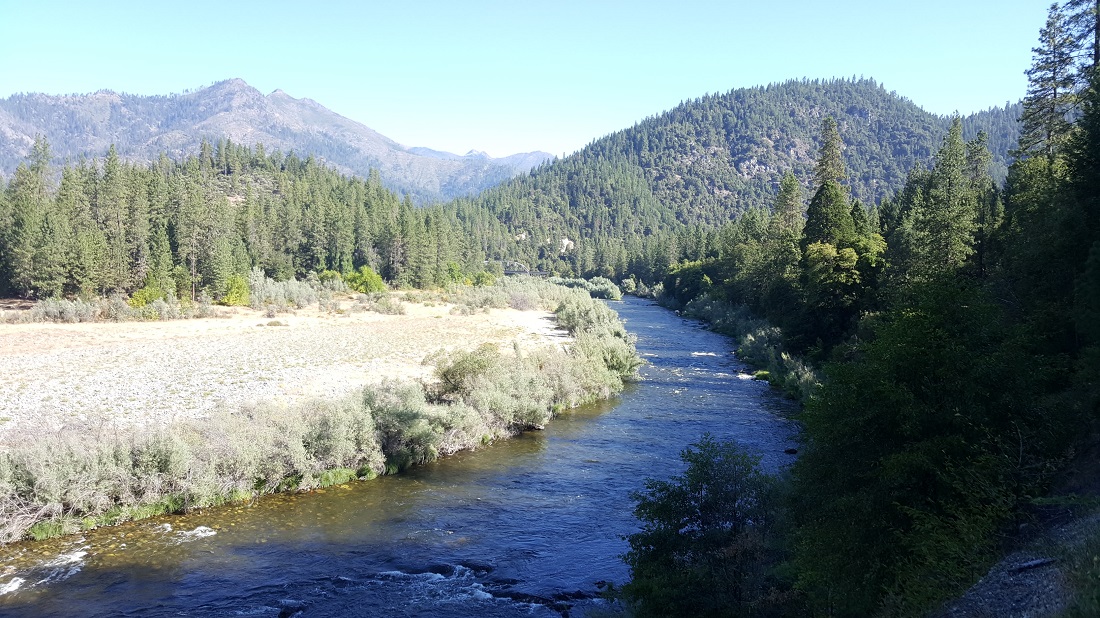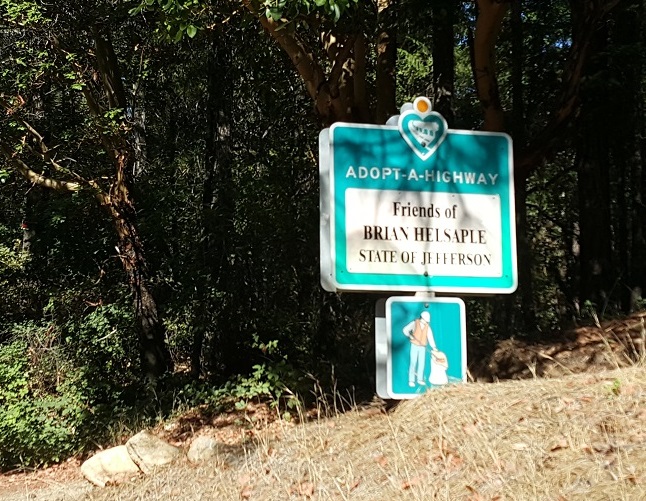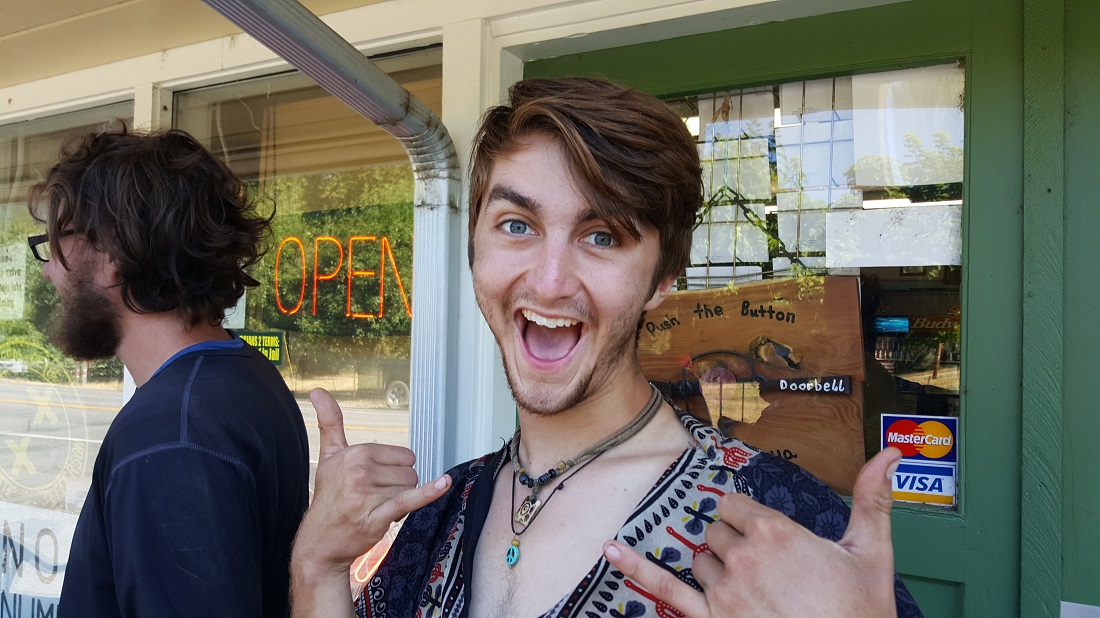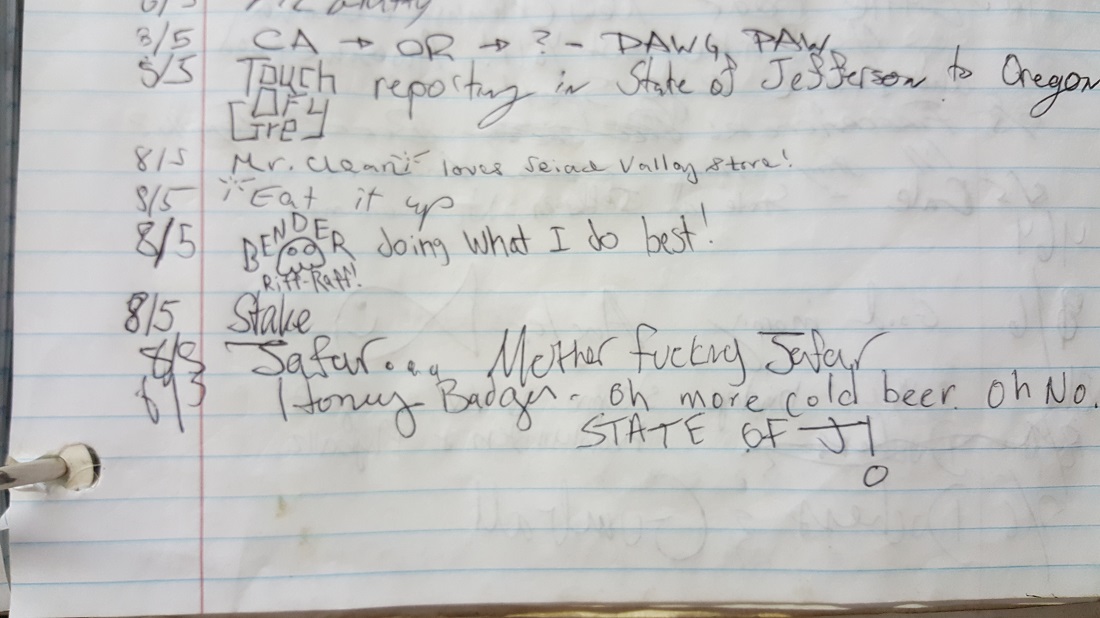 In the trading post, I found journal entries from my friends during last season. 🙂 Fun to see familiar names again.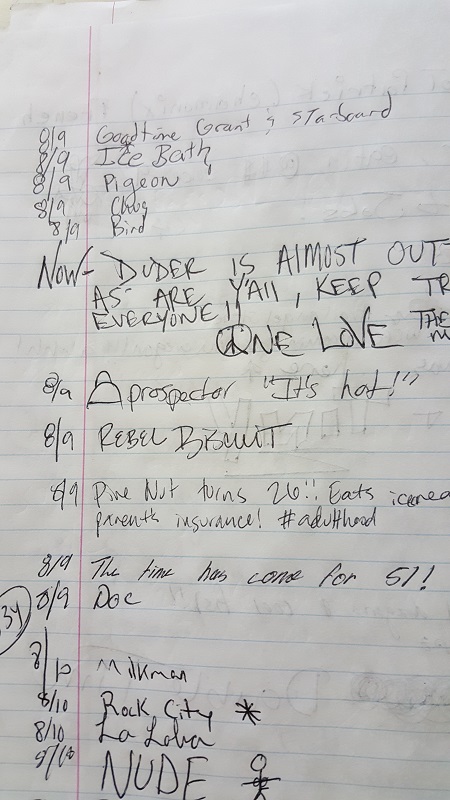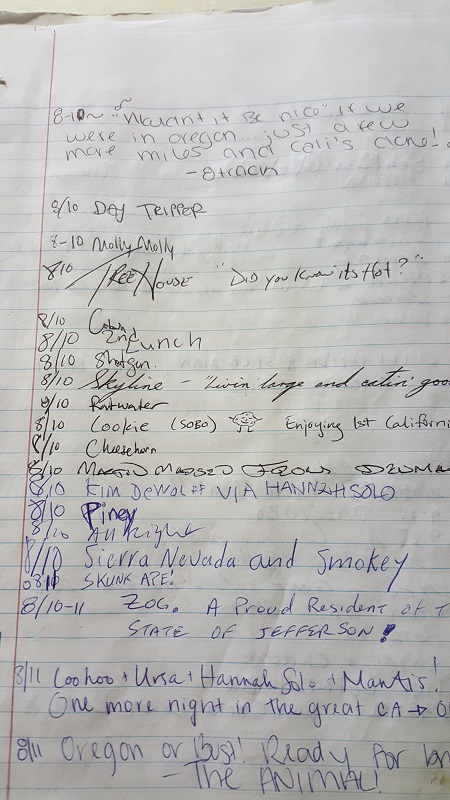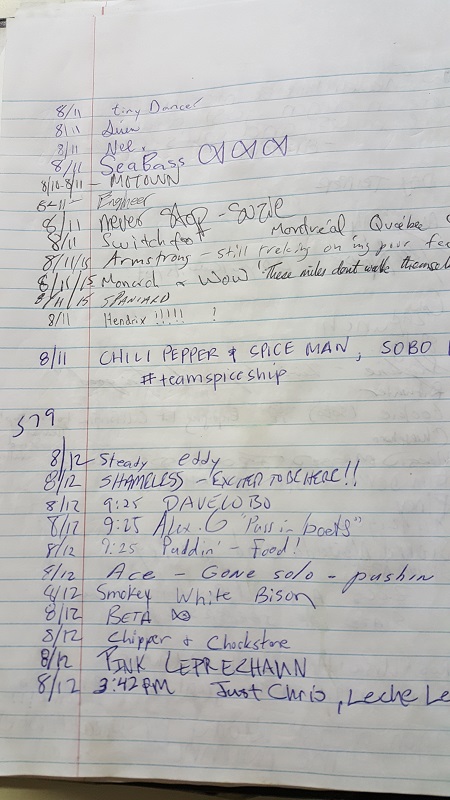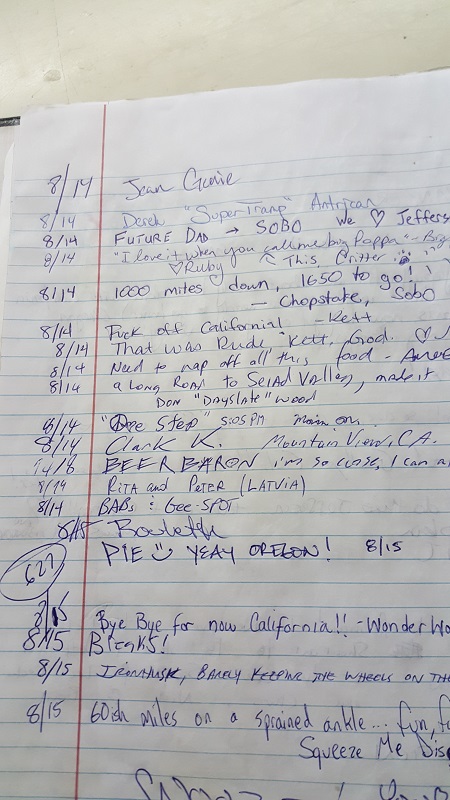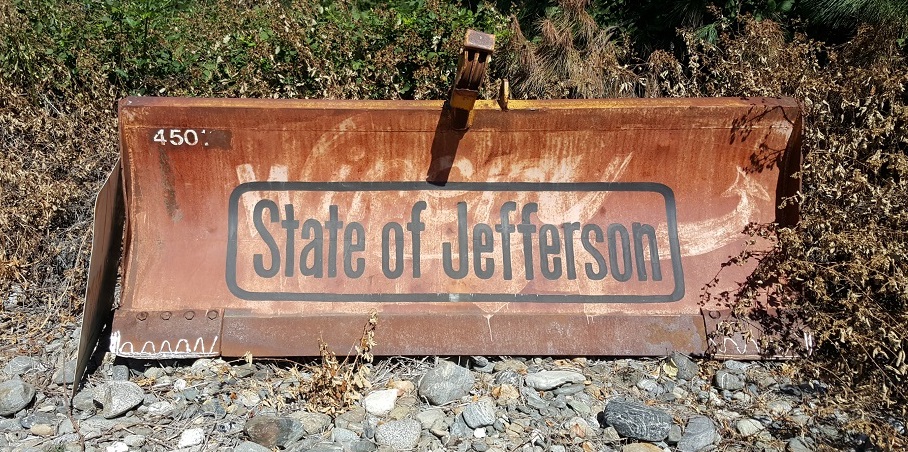 From having read the blog entries of previous years, I knew that this ascent was one of the hottest and driest of the trail. Many hikers would stall until 6 PM and then begin to hike. It was around 10 AM at this point, and the temperatures were reasonable in the 80s, so I decided just to go for it. I carried 3L of water, a 32 oz Gatorade and a 24 oz beer. The climb was surprisingly easy. I think this ascent must simply be a different beast when the valley has stifling heat. I was surprised at how fast I gained in elevation, and that no one passed me. I thought surely all of the young and fit hikers loitering in front of the store would have been on my heels, but perhaps they needed some down time.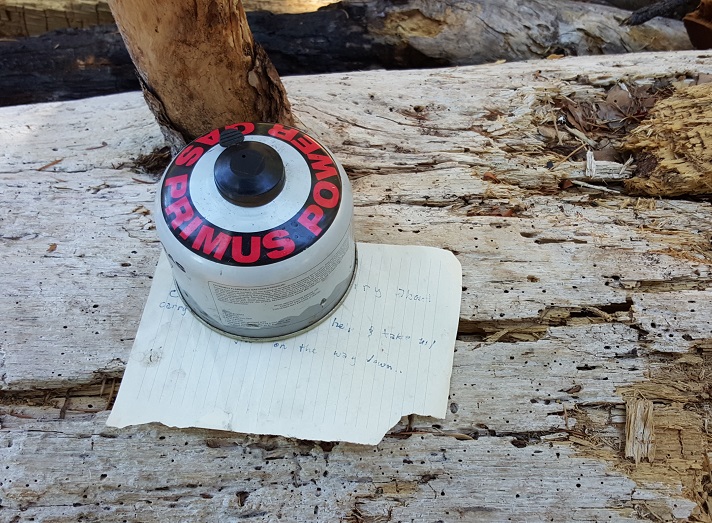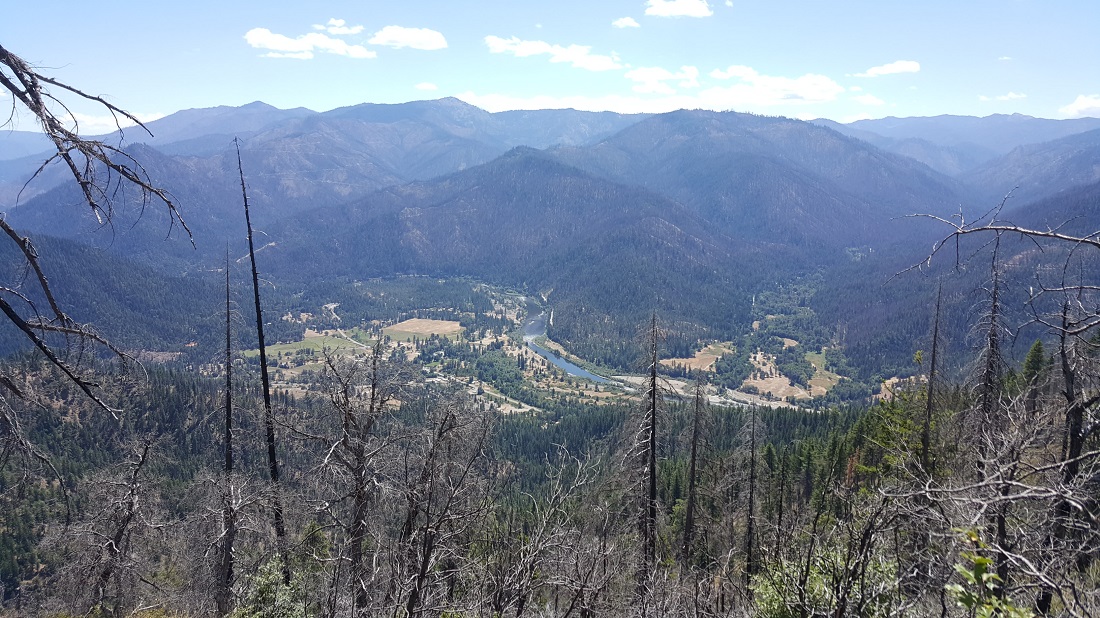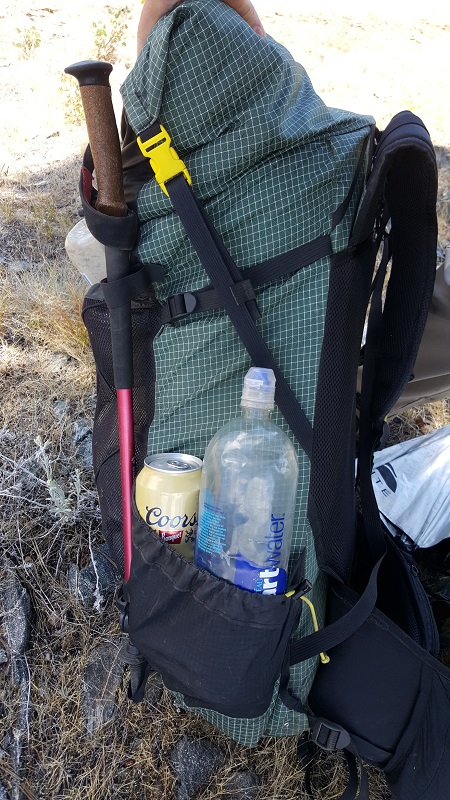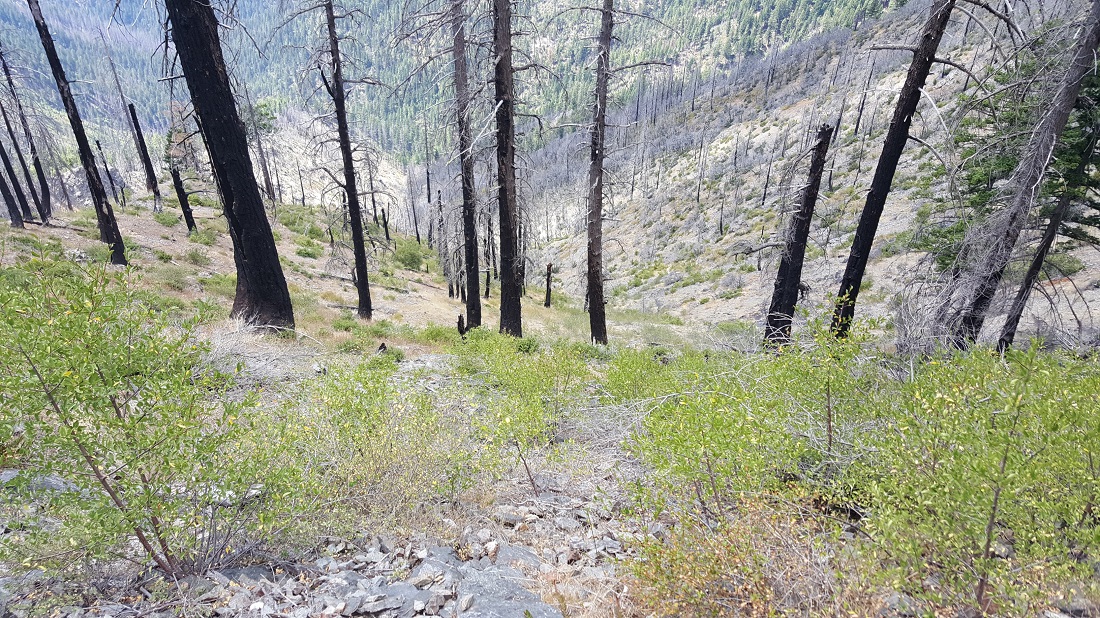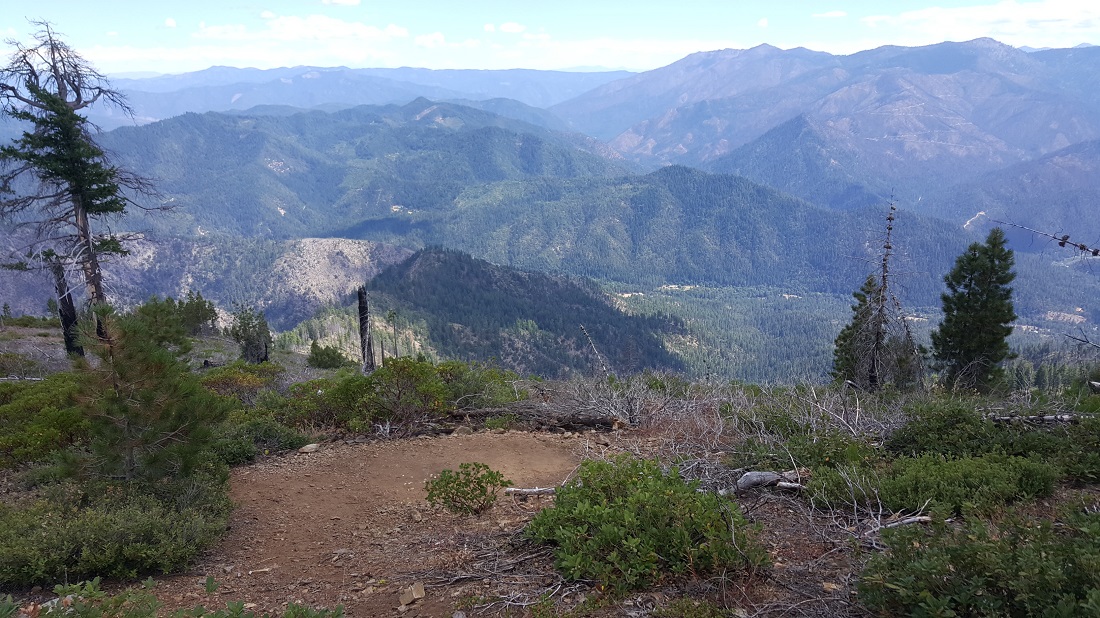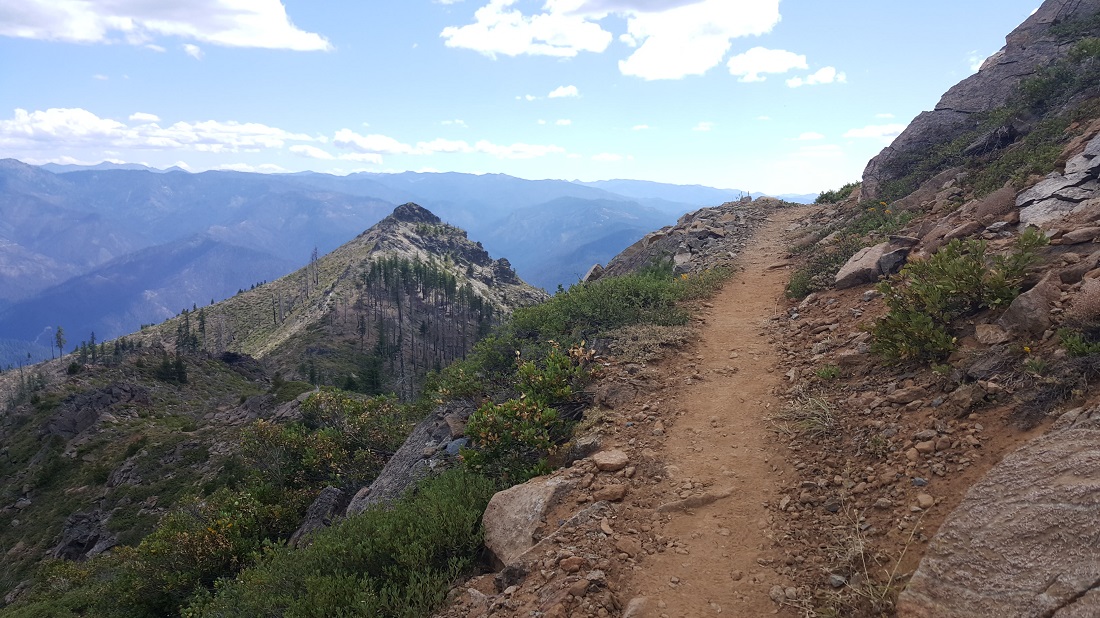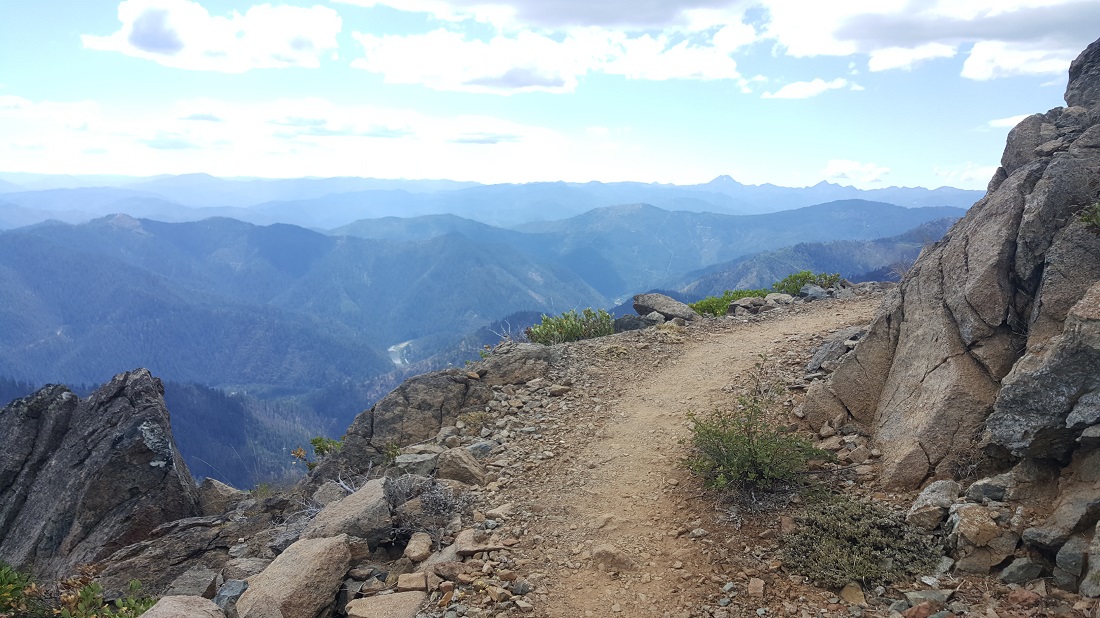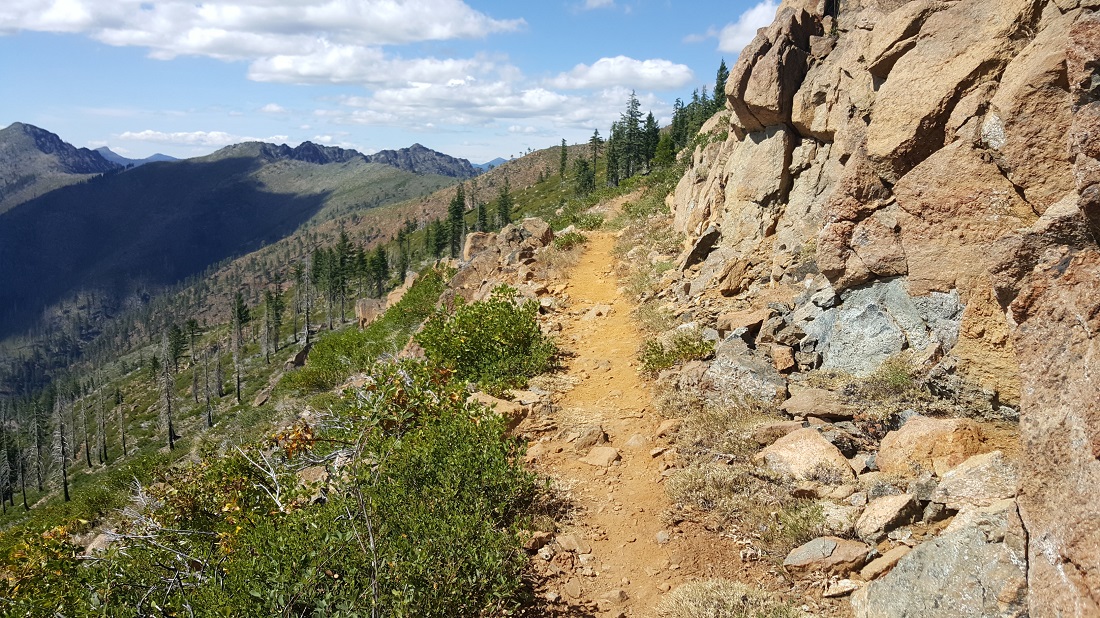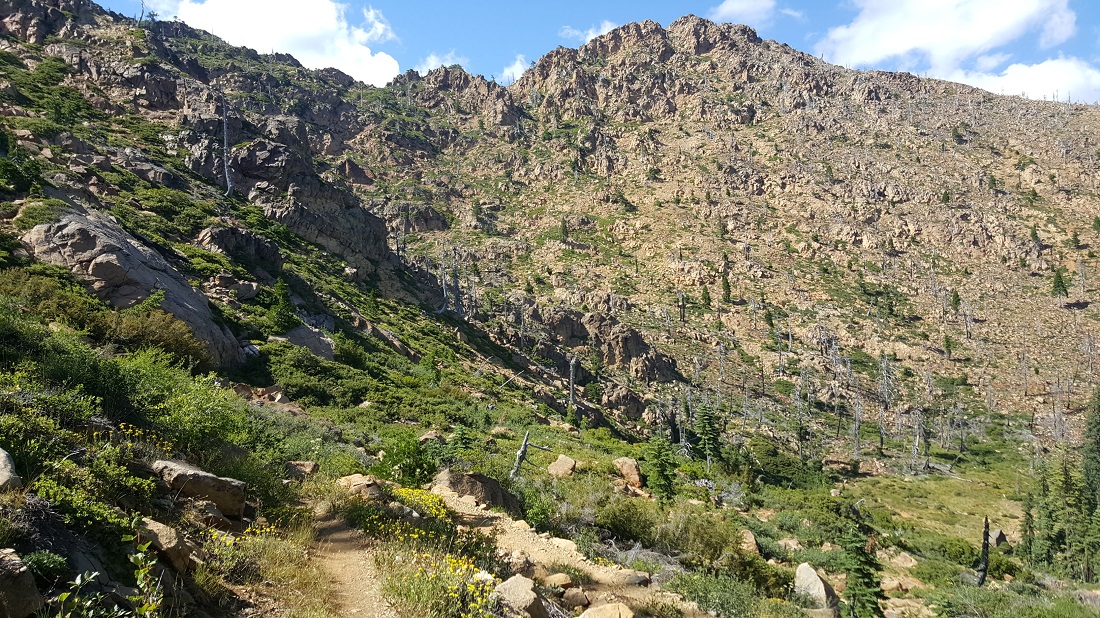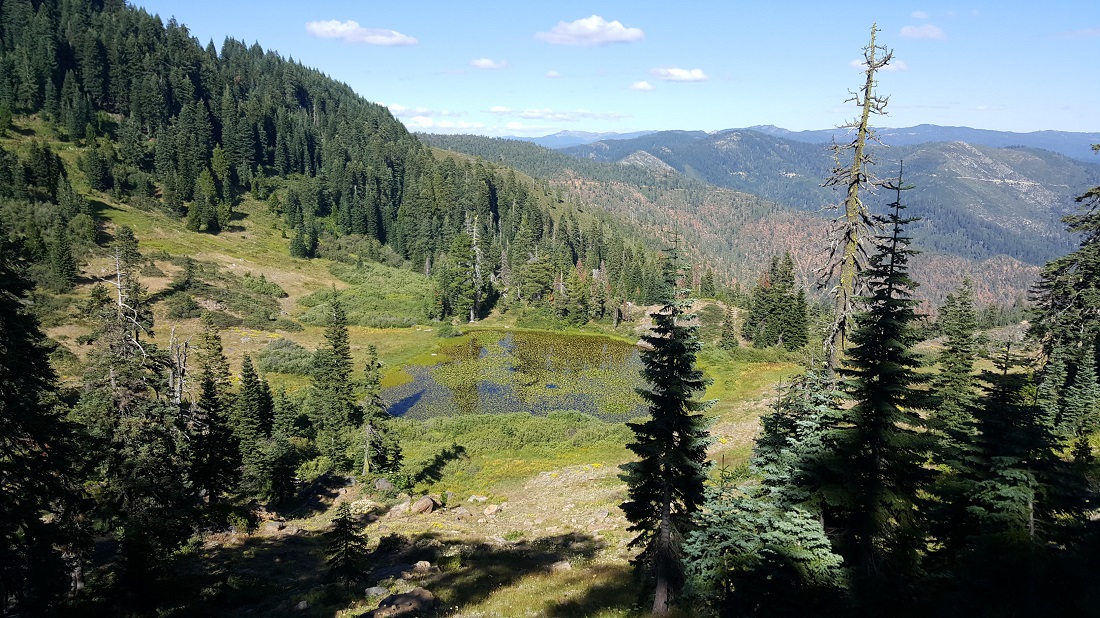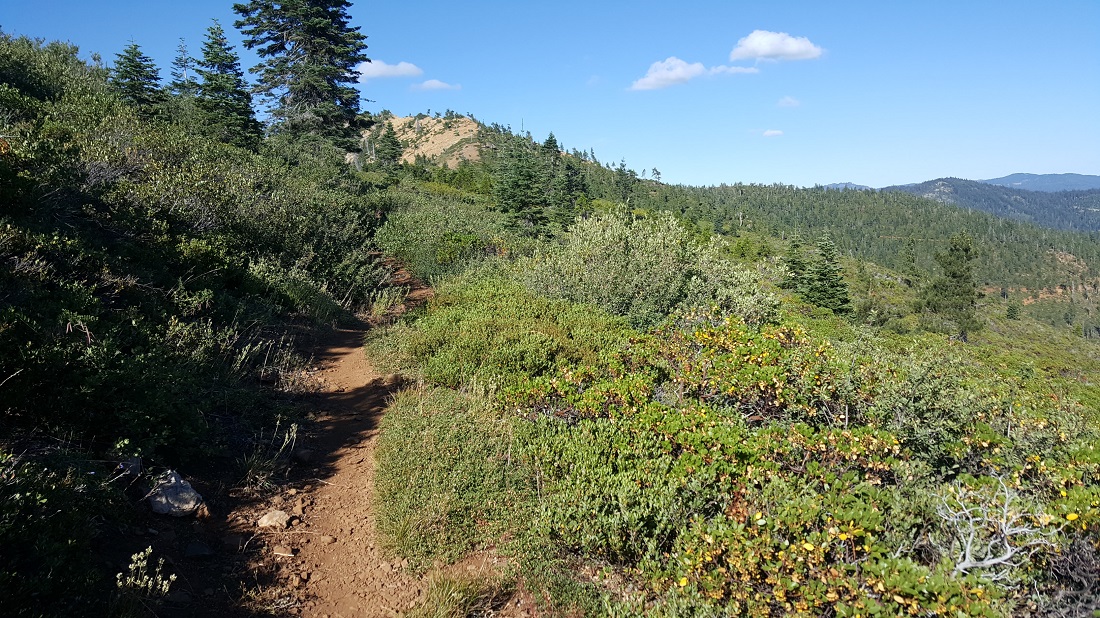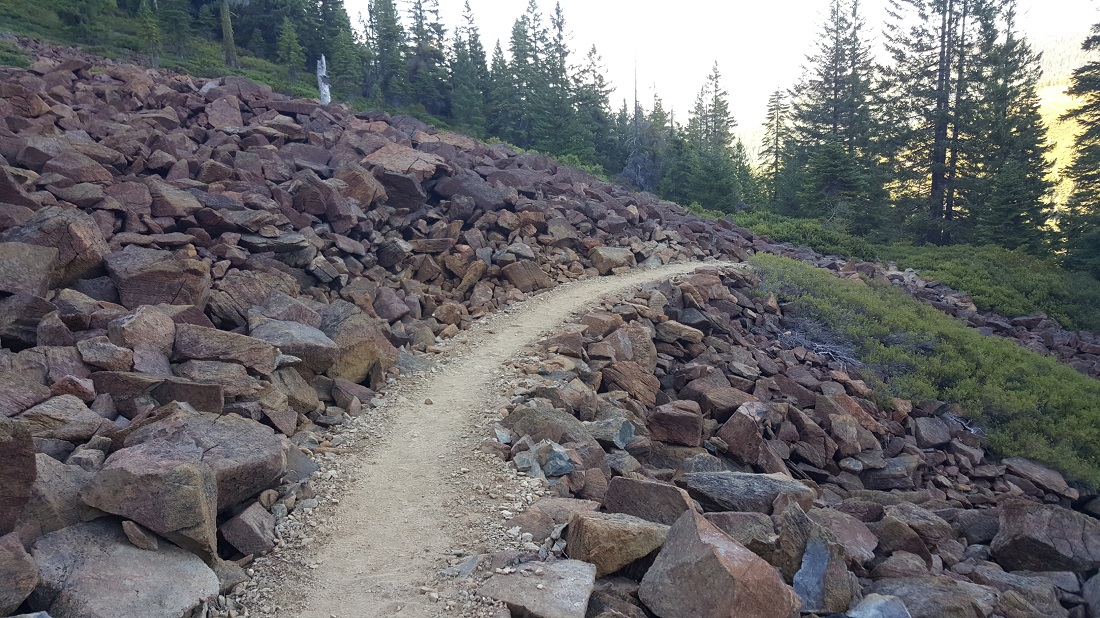 The Half-mile app said there was a spring and a couple of tent spots ahead. I was a little apprehensive that I'd arrive and not find any space, but there was plenty. The spring was a hundred meters off trail, but it was cold and delicious.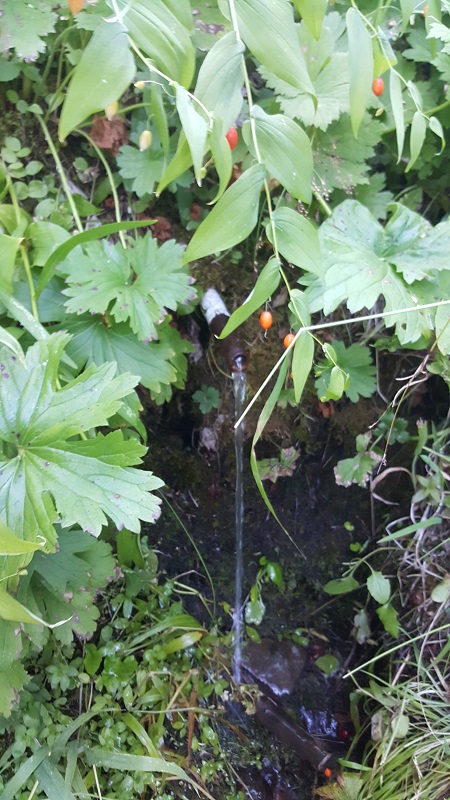 The trail happens to intersect with a service road here, which is an alternate route that a lot of hikers take. (My understanding is that it offers some shade and has several waterfalls along the way.) Trail Angel Legend had been shuttling a lot of hikers up throughout the day in his pickup truck, and he arrived again at 9 PM with a half dozen hikers.
I enjoyed Mac and cheese for dinner, with new friends Boy Scout and Flower, a girl from Templin, Germany.