"Between every two pine trees there is a door leading to a new way of life."
-John Muir
Hello friends, my name is Tim! My trail name is Ironhusk, or colloquially, The Husk. (In the off-season, I have even heard whispers of Rustyhusk.)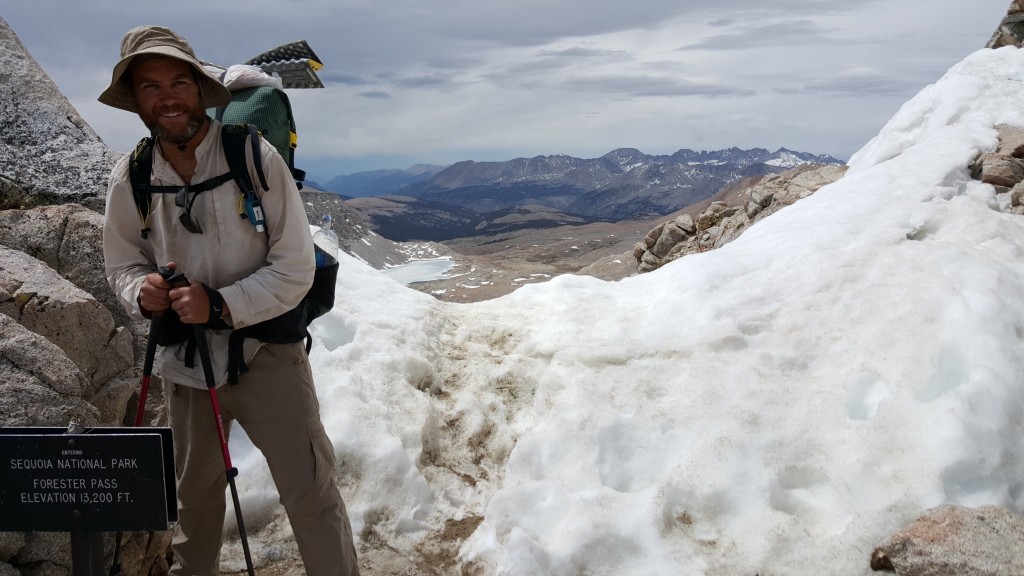 After dreaming about the PCT for two years, I began my first thru attempt on April 15, 2015. That season, I managed to hike 1,500 miles, tapping out just shy of the Oregon border. I returned to unfinished business on trail in 2016 and 2017, as well as a stint on the New Mexican portion of the CDT.

The stars fortuitously aligned again in 2018 and I was unexpectedly able to return to the US/Mexico border and start anew. I managed to reach Canada on September 29th, right on the eve of snow.
The PCT has been such a great experience. It has taught me a tremendous amount regarding self-autonomy, confidence, troubleshooting, budgeting, risk assessment, etc. The more time passes, the more I realize just how special of an experience it was and I would encourage everyone to consider it so some degree, even if that means a journey as short as a week or two. Not a day went by over the years that followed where I didn't think about it and the people I'd met.
---
"'Let us be lovers, we'll marry our fortunes together
I've got some real estate here in my bag'
So we bought a pack of cigarettes and Mrs. Wagner pies
And walked off to look for America…."
-Paul Simon
---
A little blast from the past. I was raised in Portland, Oregon, where I had a terrific scouting experience. Our leaders did such a good job of seeking all kinds of high adventure that a dozen of us remained until age 18. One such adventure included a 75-mile backpacking trek around Mt. Adams in the Indian Heaven region, most of which was on the PCT.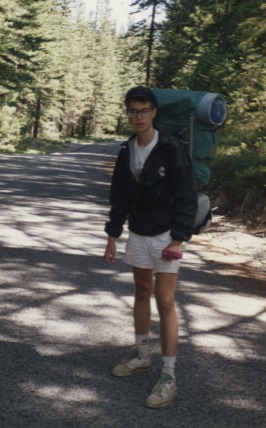 ---
My other interests include:
Photography
Playing and recording music
Storytelling
---
"Leaves are falling all around,
It's time I was on my way.
Thanks to you, I'm much obliged for such a pleasant stay.
But now it's time for me to go.
The autumn moon lights my way.
For now I smell the rain,
And with it pain,
And it's headed my way.
Sometimes I grow so tired,
But I know about one thing I got to do
Ramble on!
And now's the time, the time is now to sing my song."
-Led Zeppelin
"Once more unto the breach, dear friends, once more!"
-Henry V