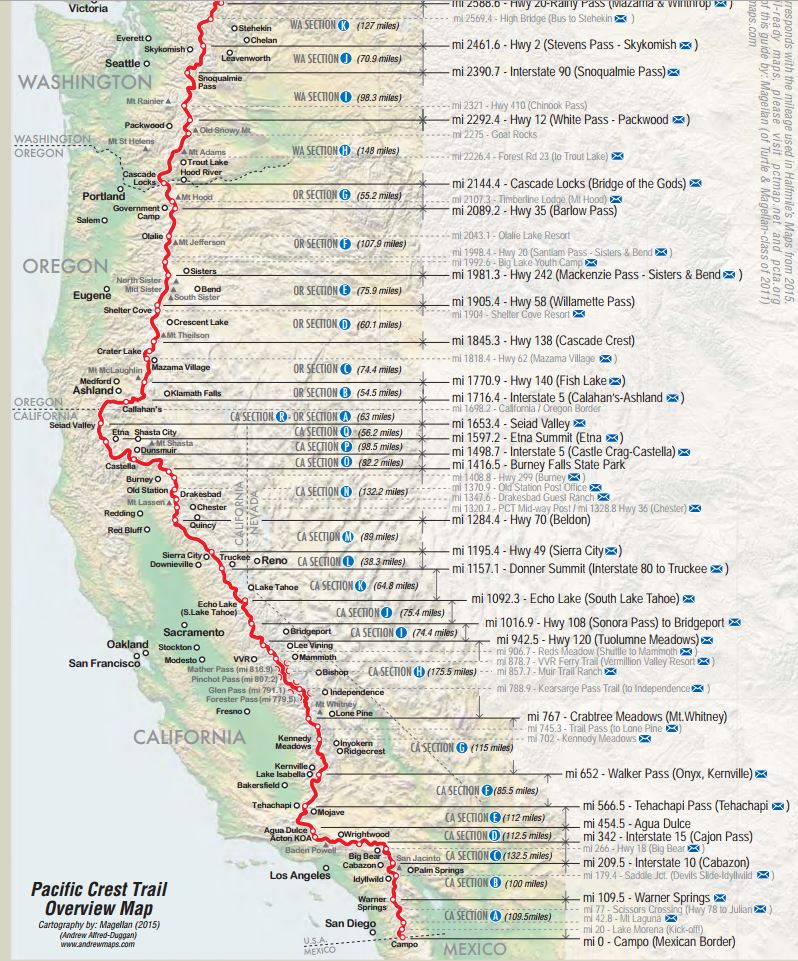 These are the maildrop locations I am most likely to use. The rest of the time, I'll resupply in trail towns along the way. The general consensus from past hikers is to not over-due maildrops, as your food preferences change along the trail.
Warner Springs, CA
Kennedy Meadows, CA
Belden, CA
Sierra City, CA
Seiad Valley, CA
Vermilion Valley Ranch (VVR), CA
Castella, CA
Crater Lake, OR
Shelter Cove, OR
Timberline Lodge, OR
White Pass, WA
Stehekin, WA
Snoqualmie Pass, WA
Skykomish/Stevens Pass, WA
Warner Springs will be the only resupply I mail at first.
I intend to use USPS Click-N-Ship, with Priority Mail Regional Rate Box B1.
Here is our loose itinerary to give a rough estimate of where we'll likely be: