June 24rd
total mileage: 920
today's mileage: 14


Howly and I took a series of shuttles to get from Mammoth back to Red's Meadow. There is a little diner and general store there with fair prices. It's hard to walk away from cold soda and beer into a hot afternoon. We left at 1 pm.
The rest of the group had returned to Red's Meadow the evening before, so they were a half-day hike ahead of us. Several of them wanted to complete the official JMT. We stuck to the PCT, knowing there was a junction where they intersected 13 or so miles ahead. Howly had the energy to go, so I encouraged him to catch up with Fancyfeet and said I'd meet them by nightfall. Later, when I realized it was getting dark and I was setting myself up for a solo hour hike with a headlamp, I decided I really didn't want to do that in an area known for bears. I texted Howly that I'd catch up in the morning. His response: "I need more iron, less husk." Hehe.
It's crazy how close the deer let you approach. Immediately outside of Red's Meadow, Howly and I encountered the deer below who was reluctant to move off the trail.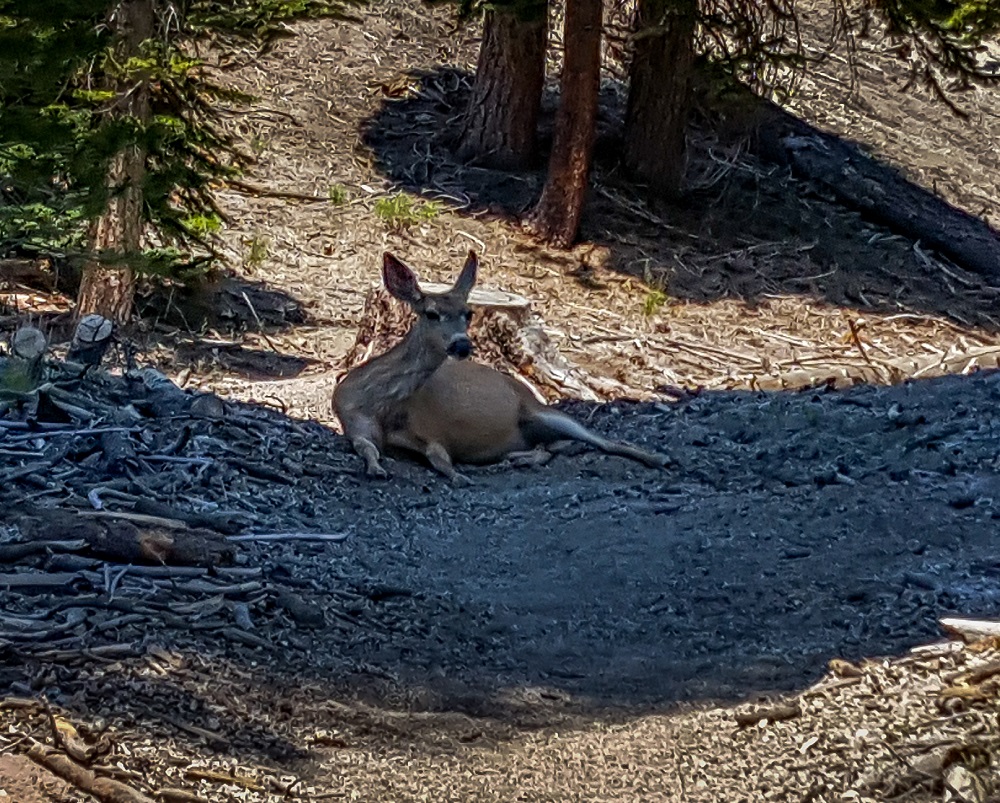 Devil's Postpile (columnar basalt):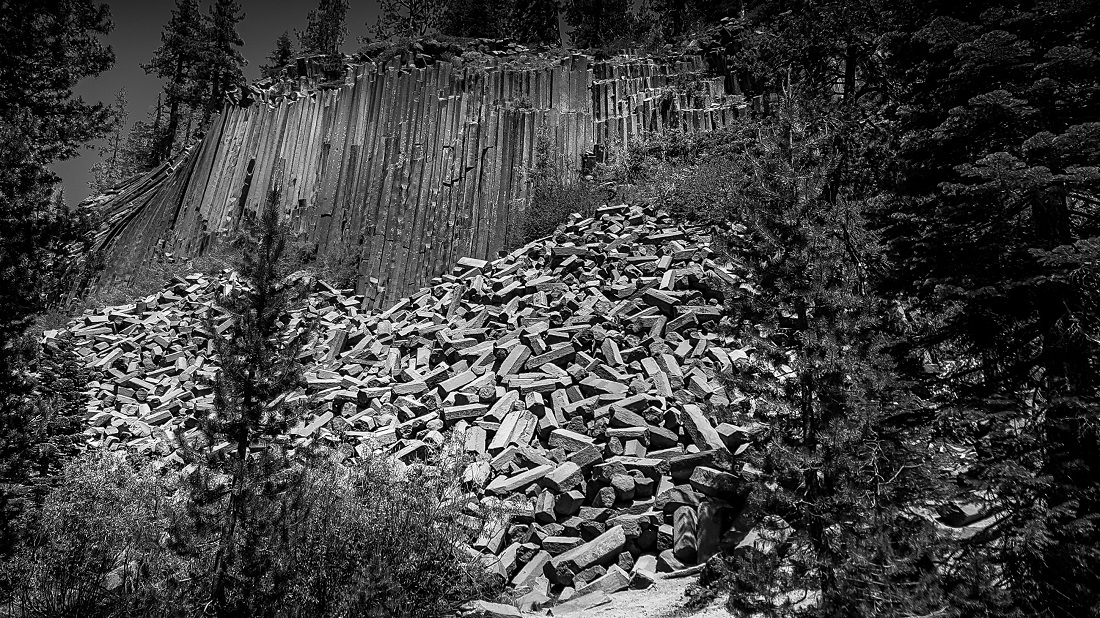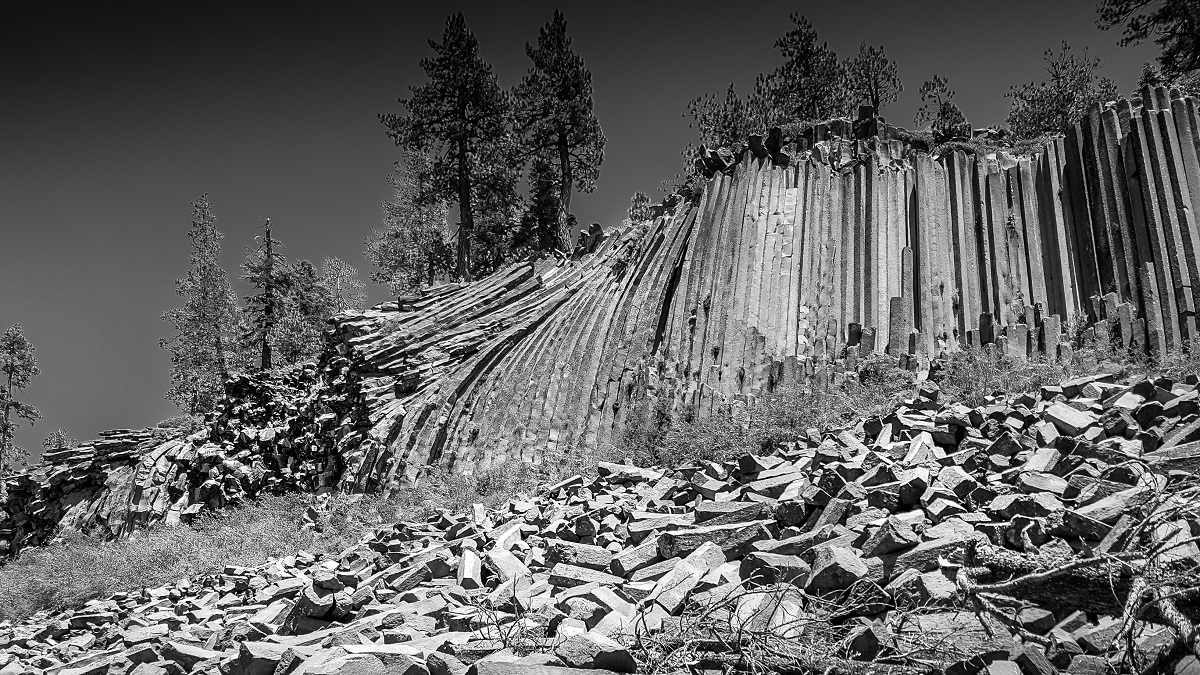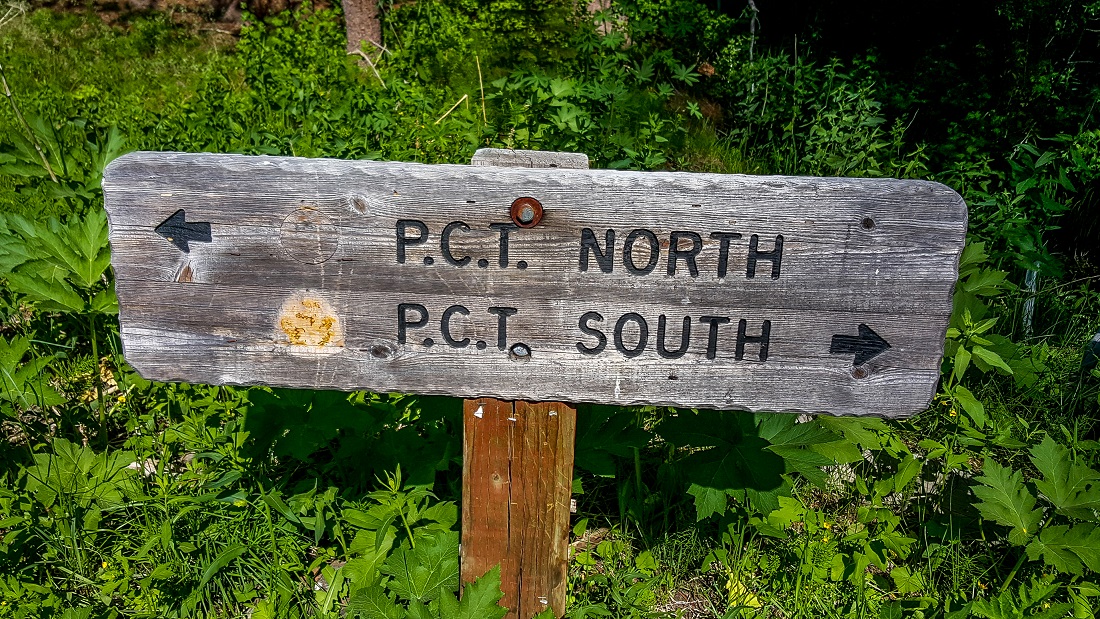 We haven't seen many PCT signs through the High Sierras. Mostly just John Muir Trail (JMT) or lake signs.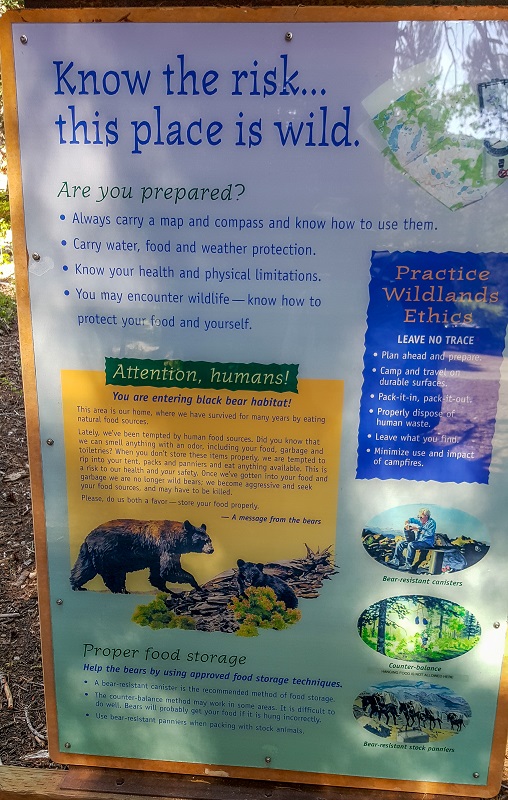 Pretty sure this is a bear turd.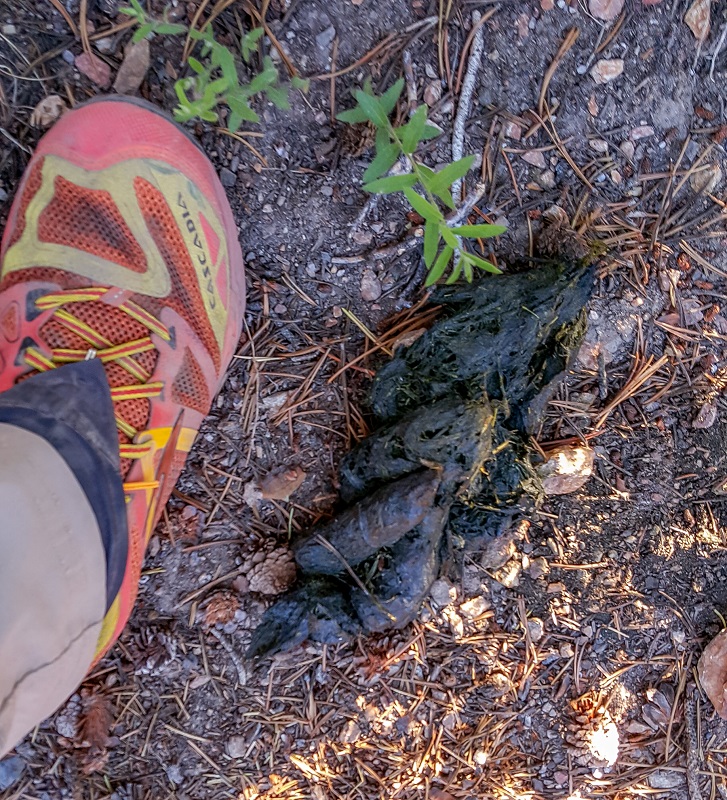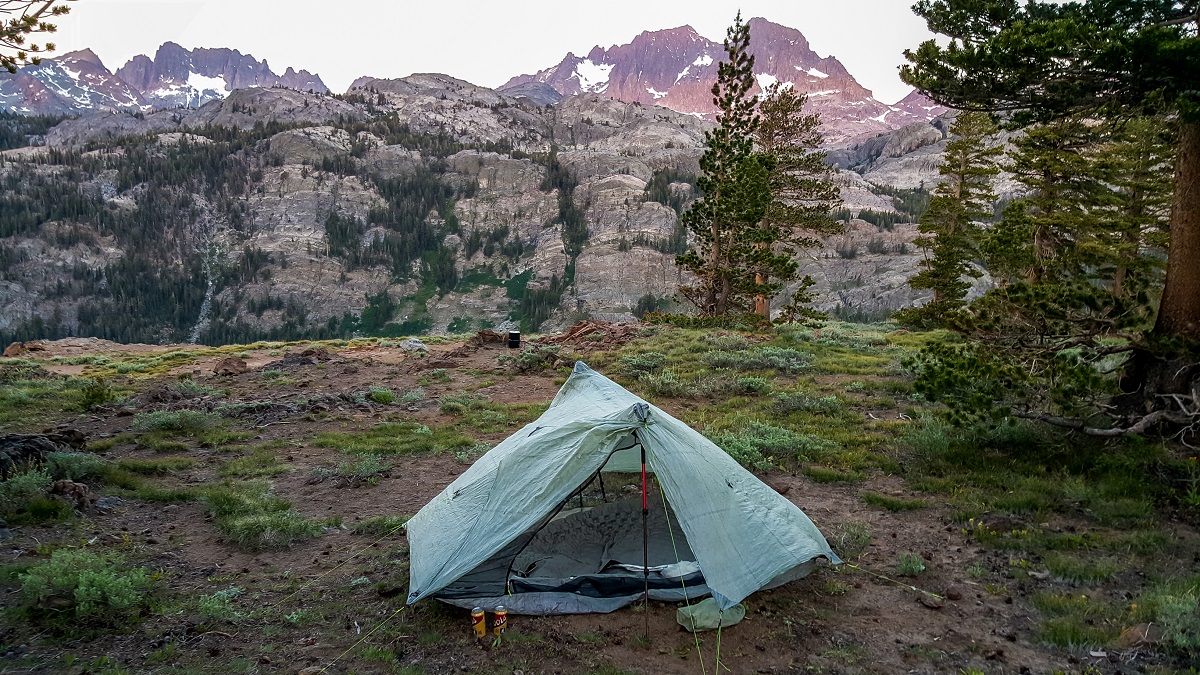 Spent the night near a stranger and it seemed prudent to actually place my bear can away from my tent. Mosquitoes made it unfun to eat dinner. Still, not a bad view.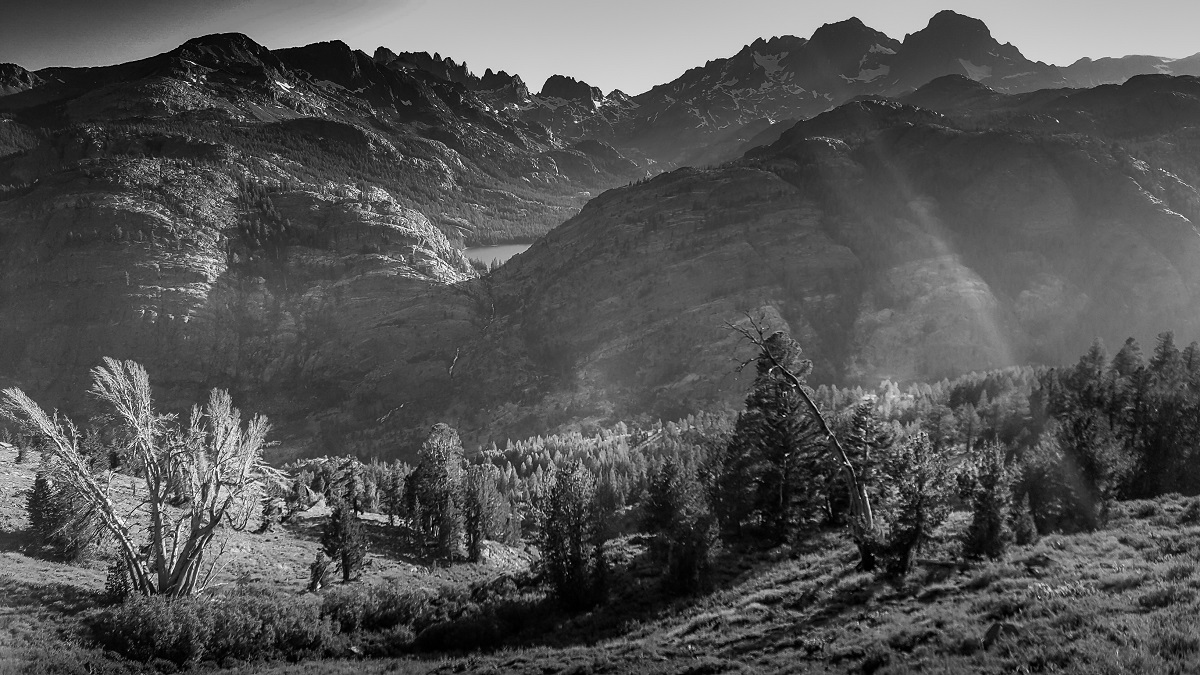 ---
EXTRA: Joe Brewer has an excellent video showing this stretch of trail from Reds Meadow (Mile 907) To Sonora Pass (Mile 1018). I highly recommend subscribing to his channel: