May 29th
Total mileage: 638
Today's mileage: 22


We had joked the night before that the lone Joshua Tree sticking up was the barkeep at a tiki bar. Honeybadger, Six-2 and I camped on top of a beautiful vista. We knew today was our last long full day together. Sunrise over HB's tent:
My first rattlesnake sighting of the trail. I thought it ironic that this happens only days from completing the desert portion and entering the High Sierra. I assumed I wouldn't see any more, but I was surprised to see 3 more in North California, including a small one without a rattle.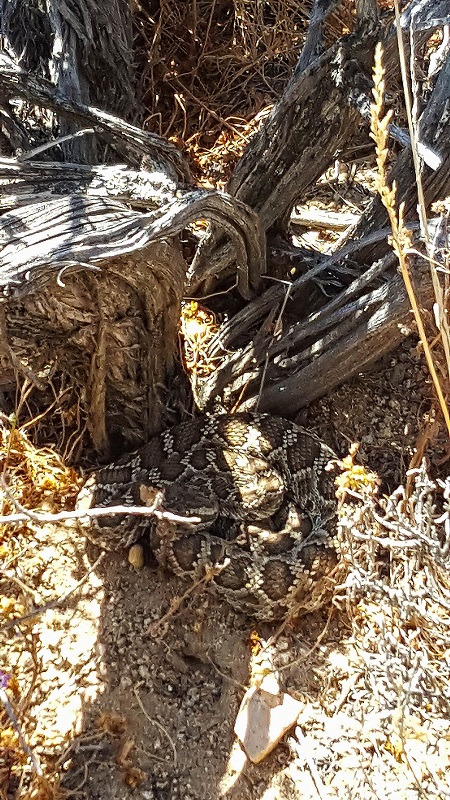 It was unusual to see Joshua Tree with their fruit.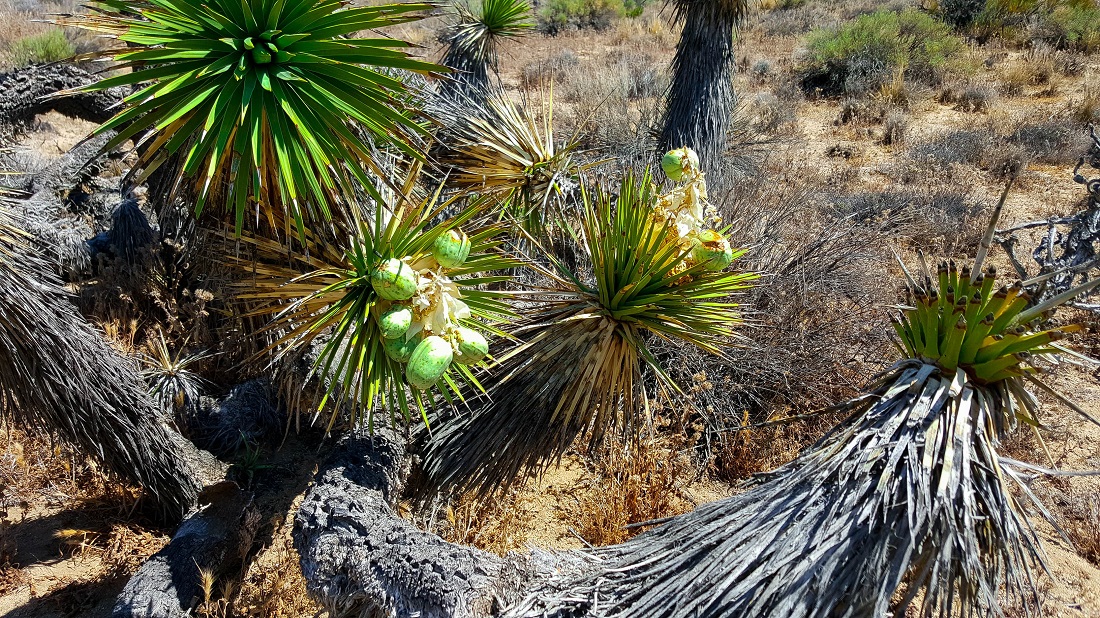 ---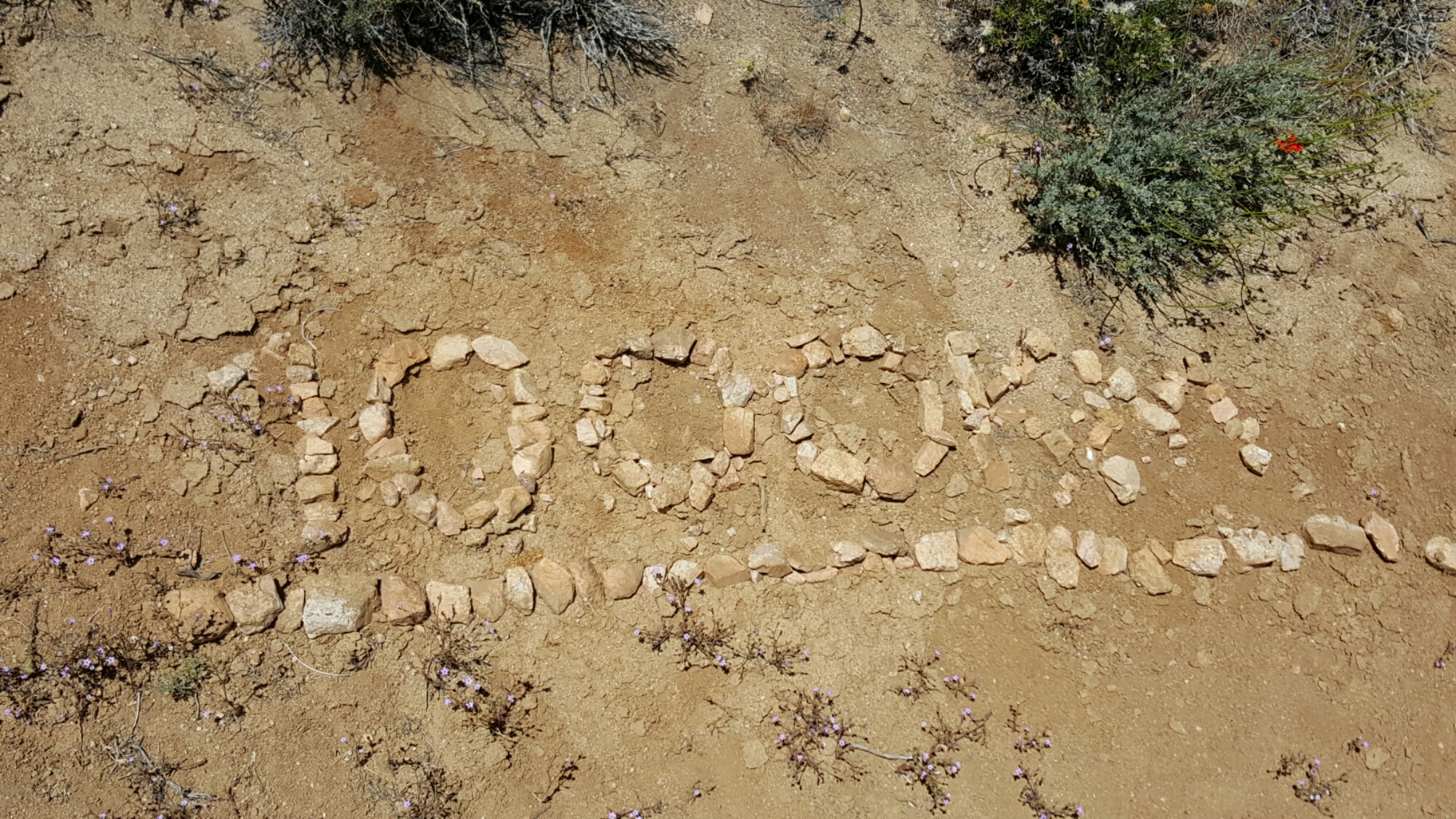 But…but what about motorized skateboards?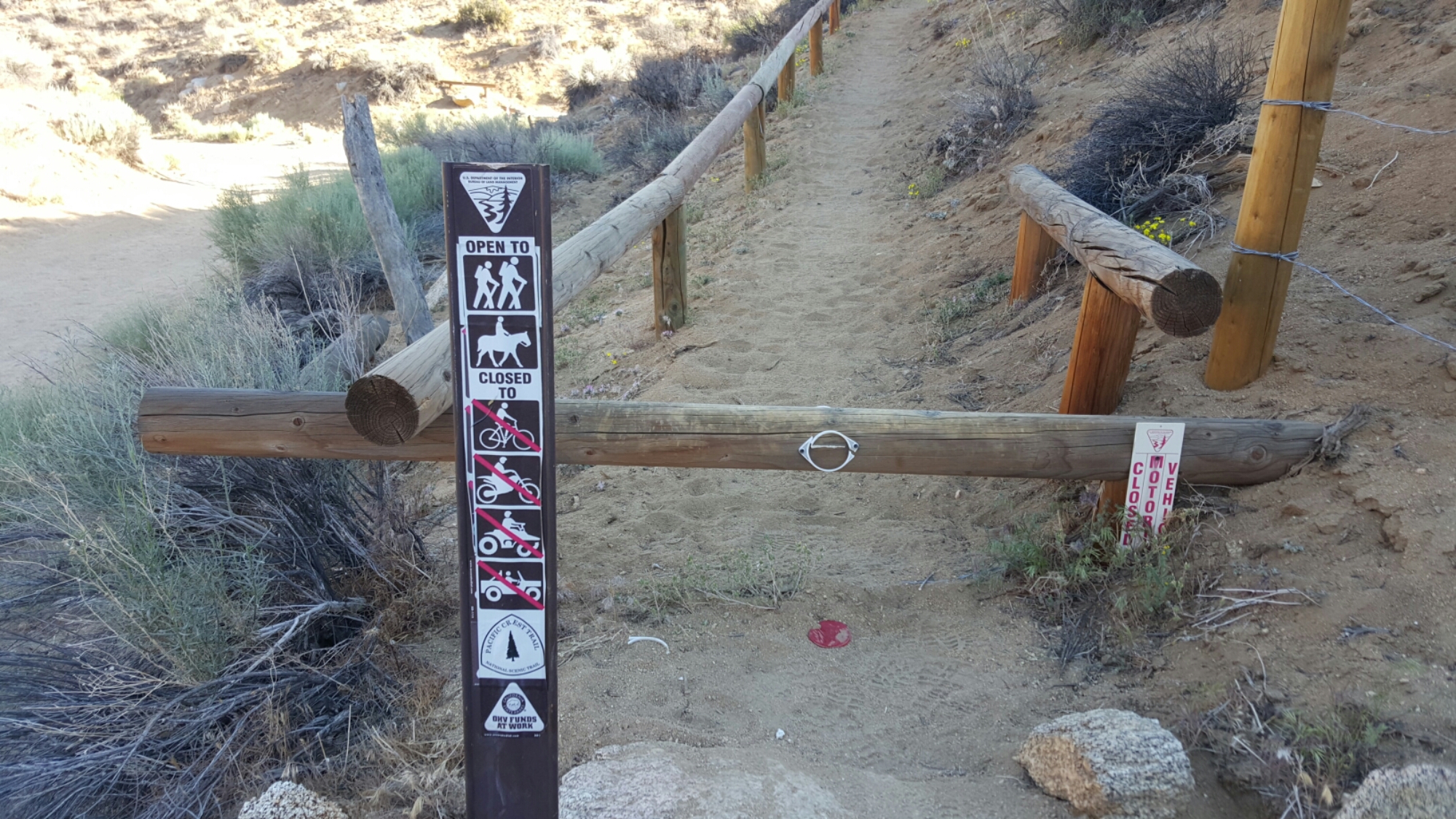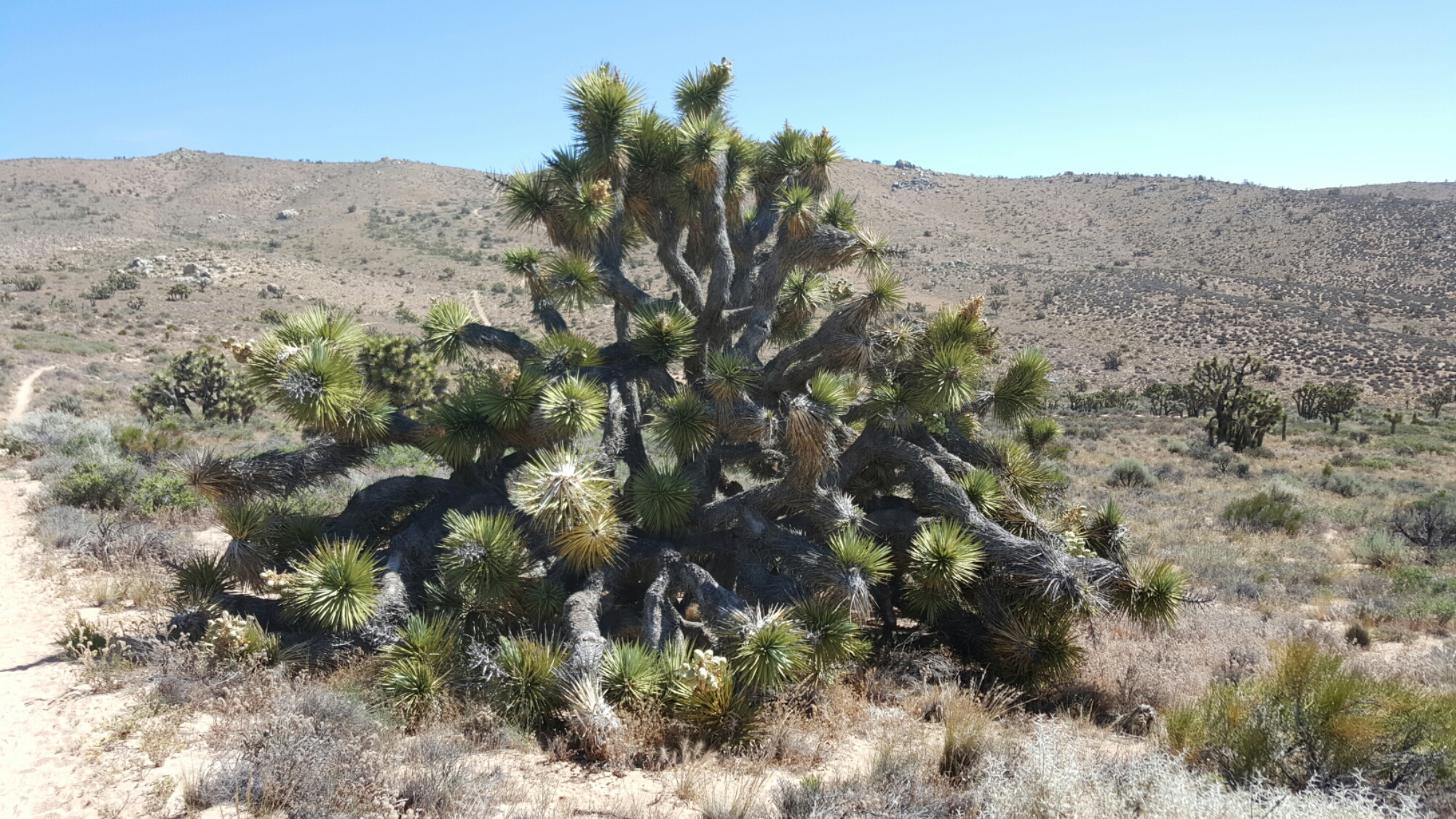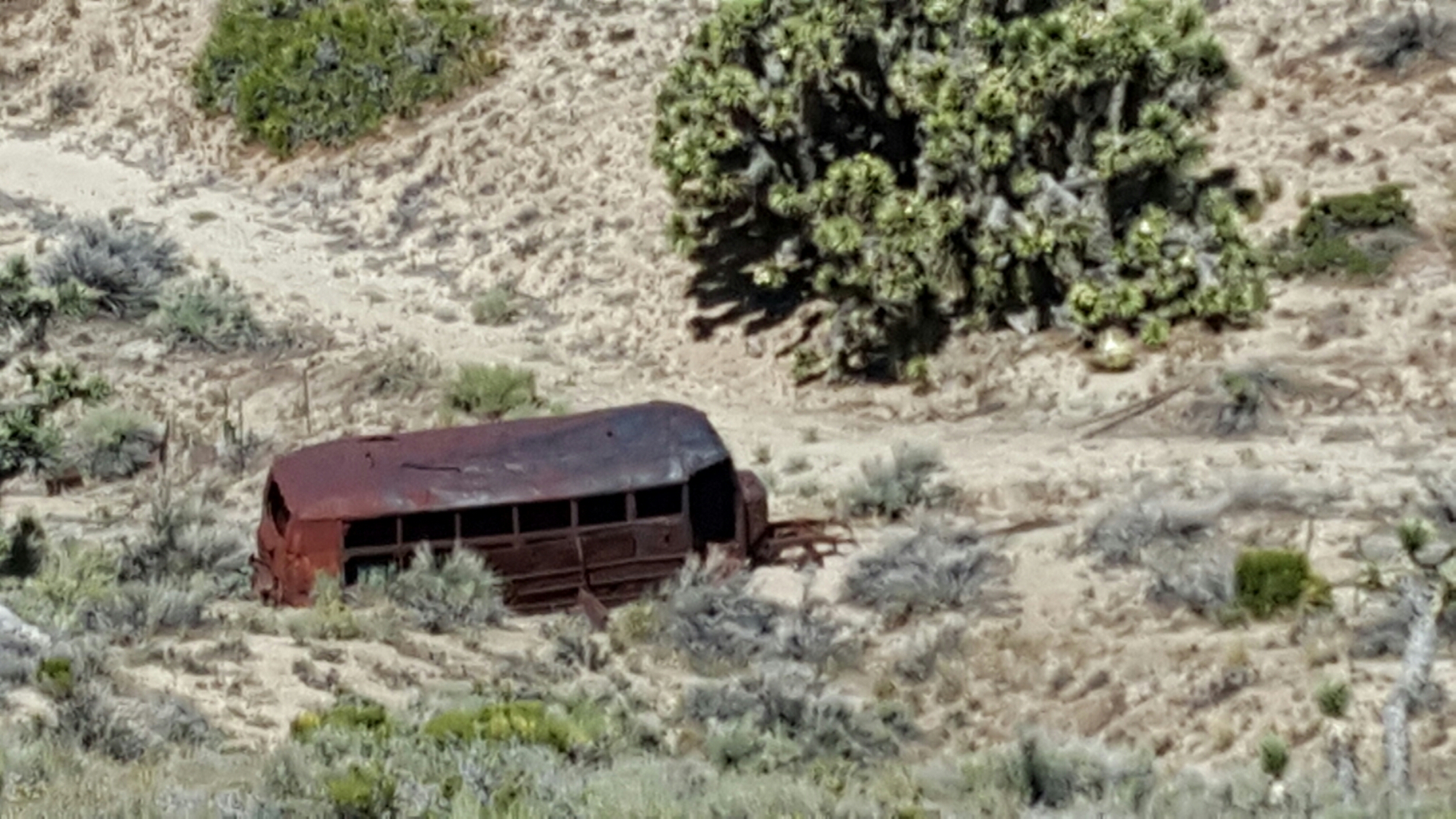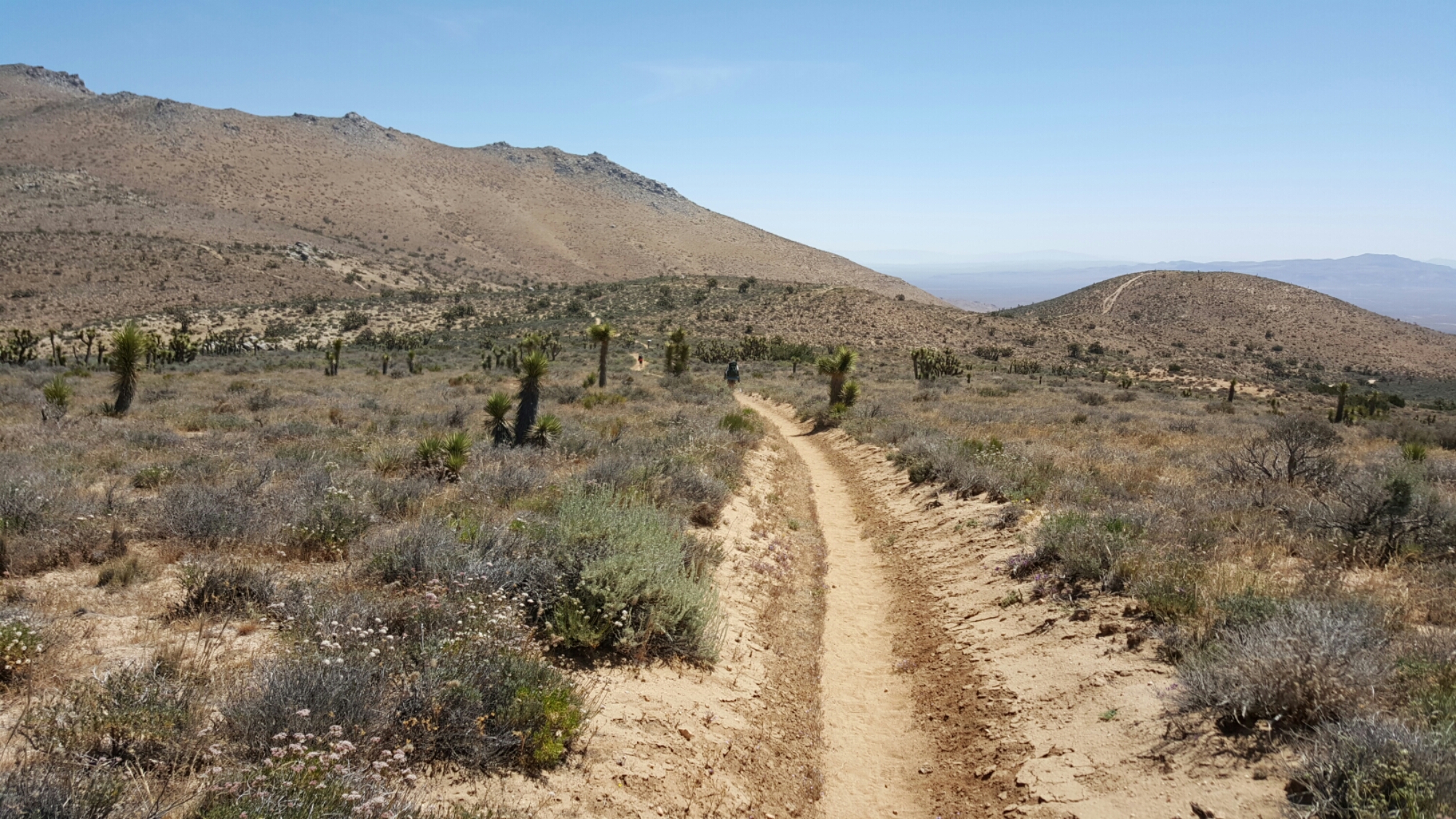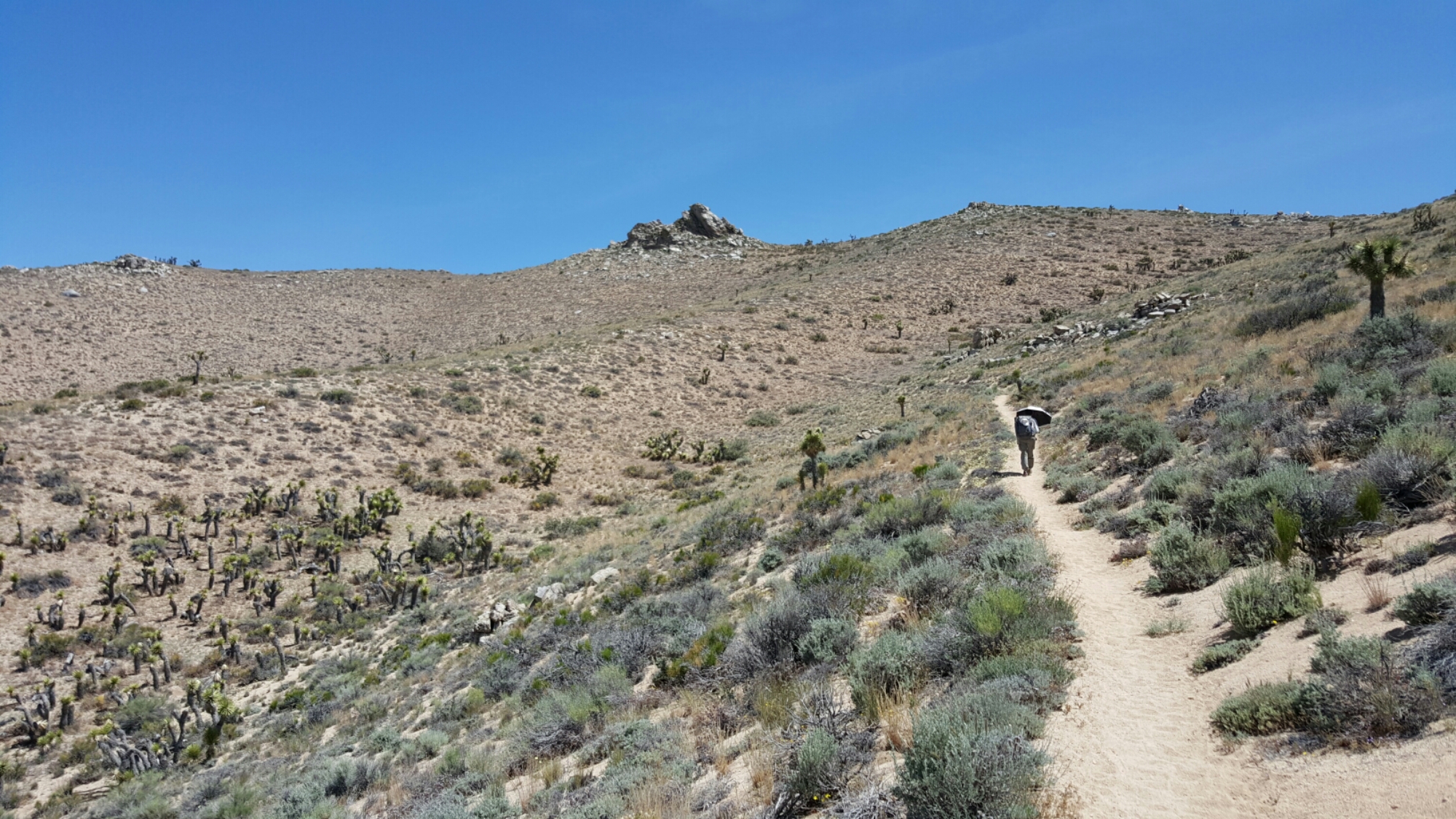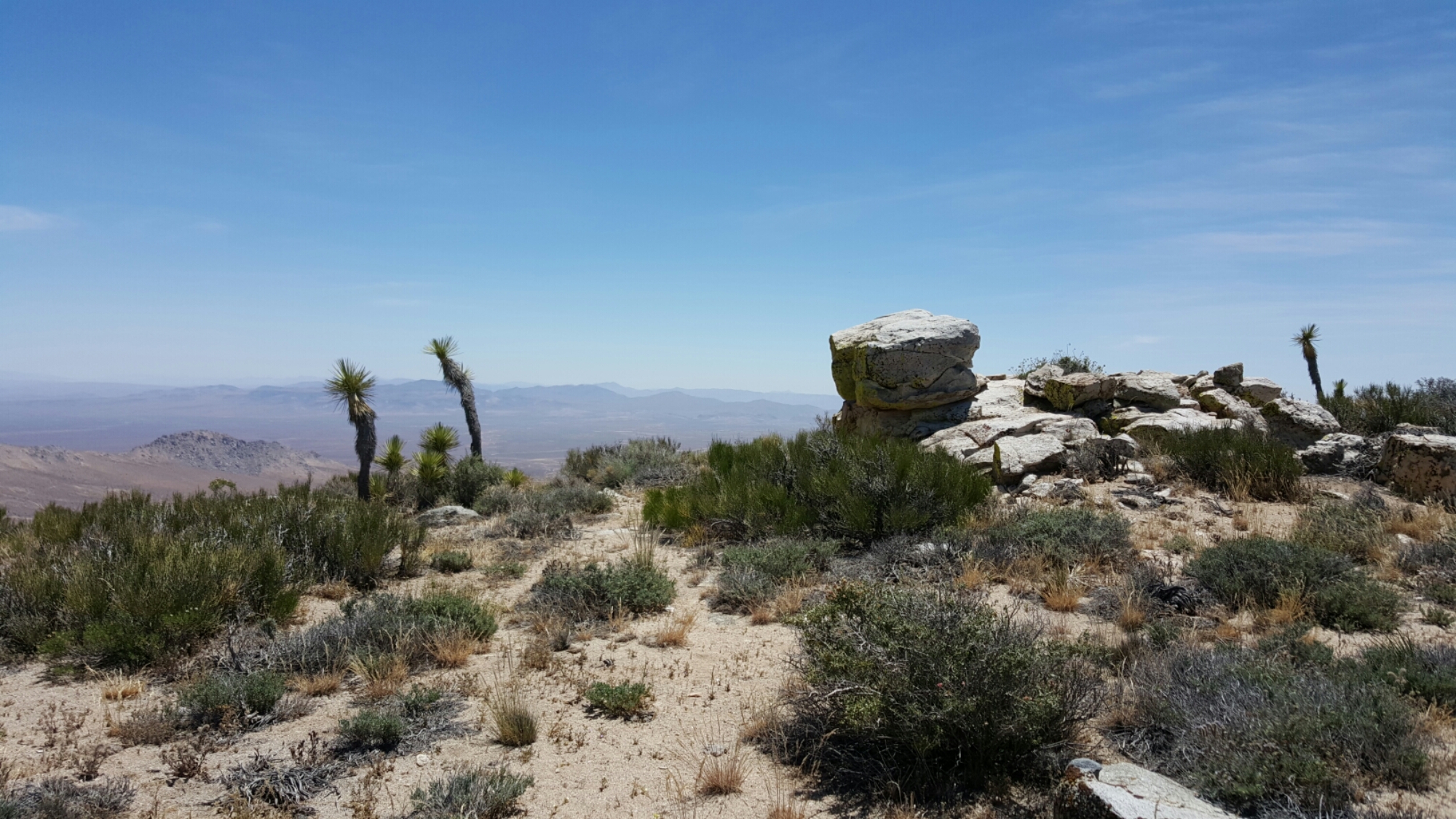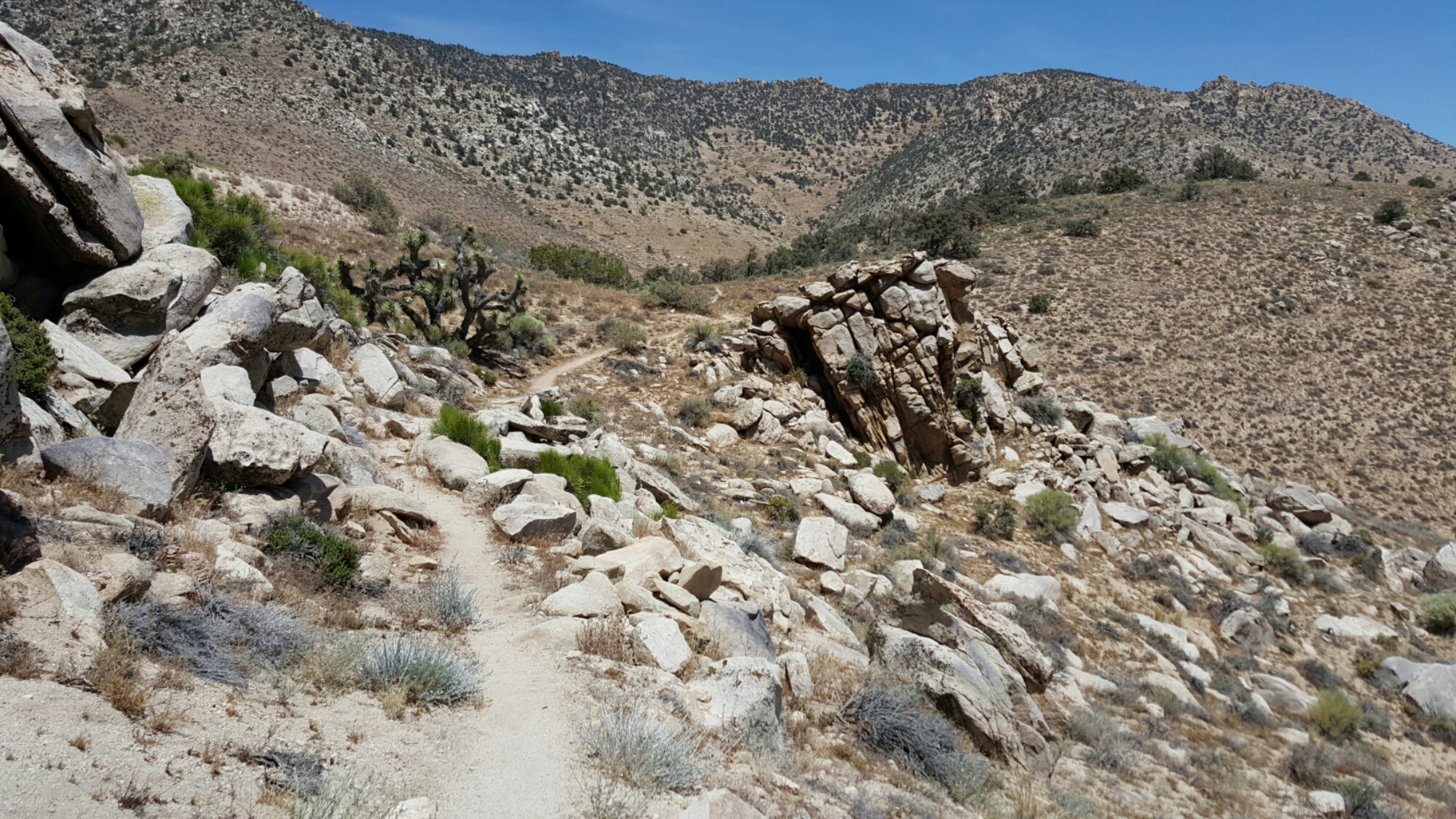 We reached Bird Spring Cache, where we'd hidden gallons of water days before with the car. Honeybadger, Six-2 and I took the most serious siesta of the trail yet, catnapping for 2 hours in what slim shade we could find. More so than the water, I was thankful for the respite from the afternoon's heat. When we left at 5 pm for the big climb out, it was much more manageable by then.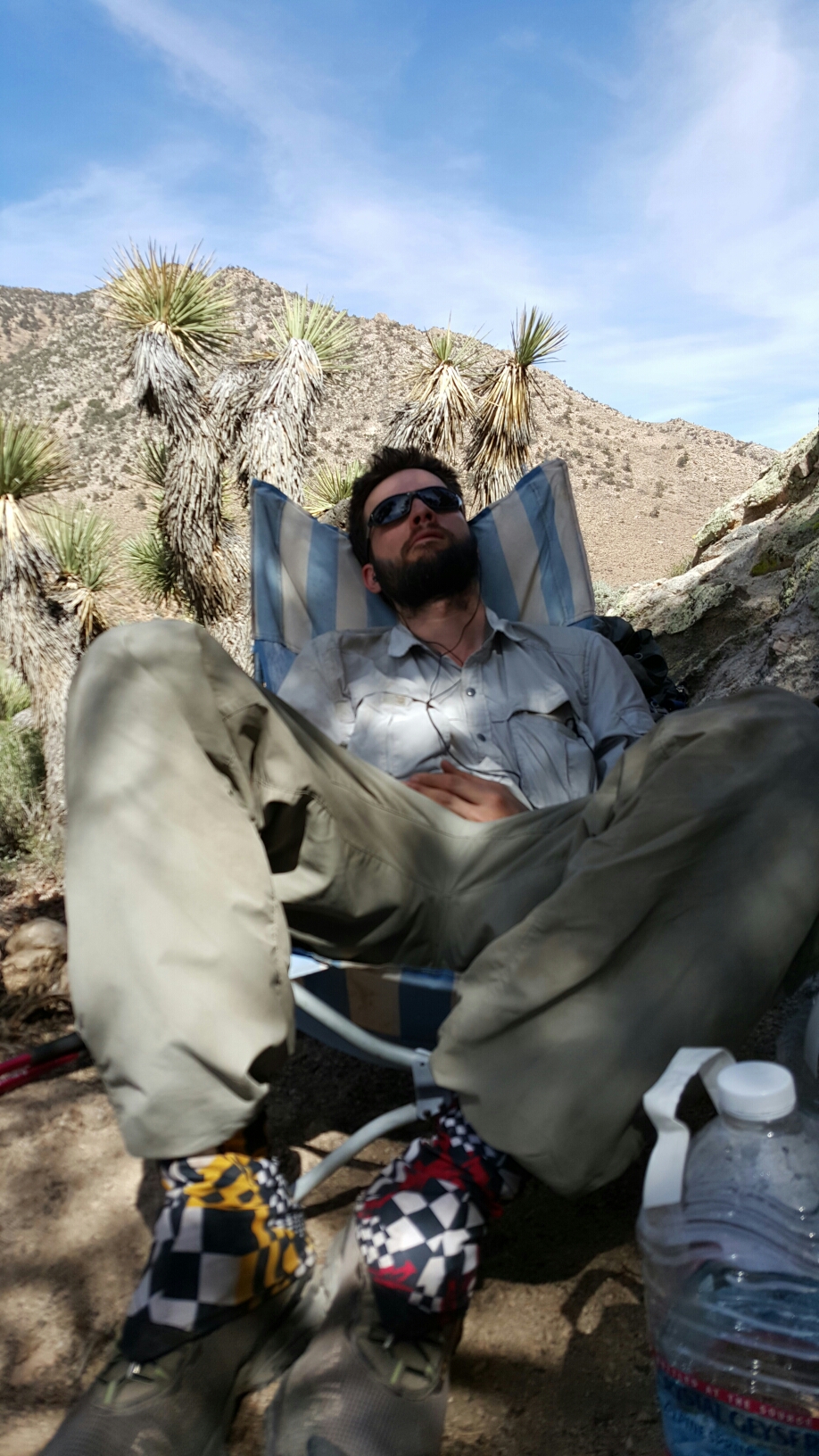 We briefly met these British hikers. It's hard to see, but they are camped immediately on a cliff edge. No thank you!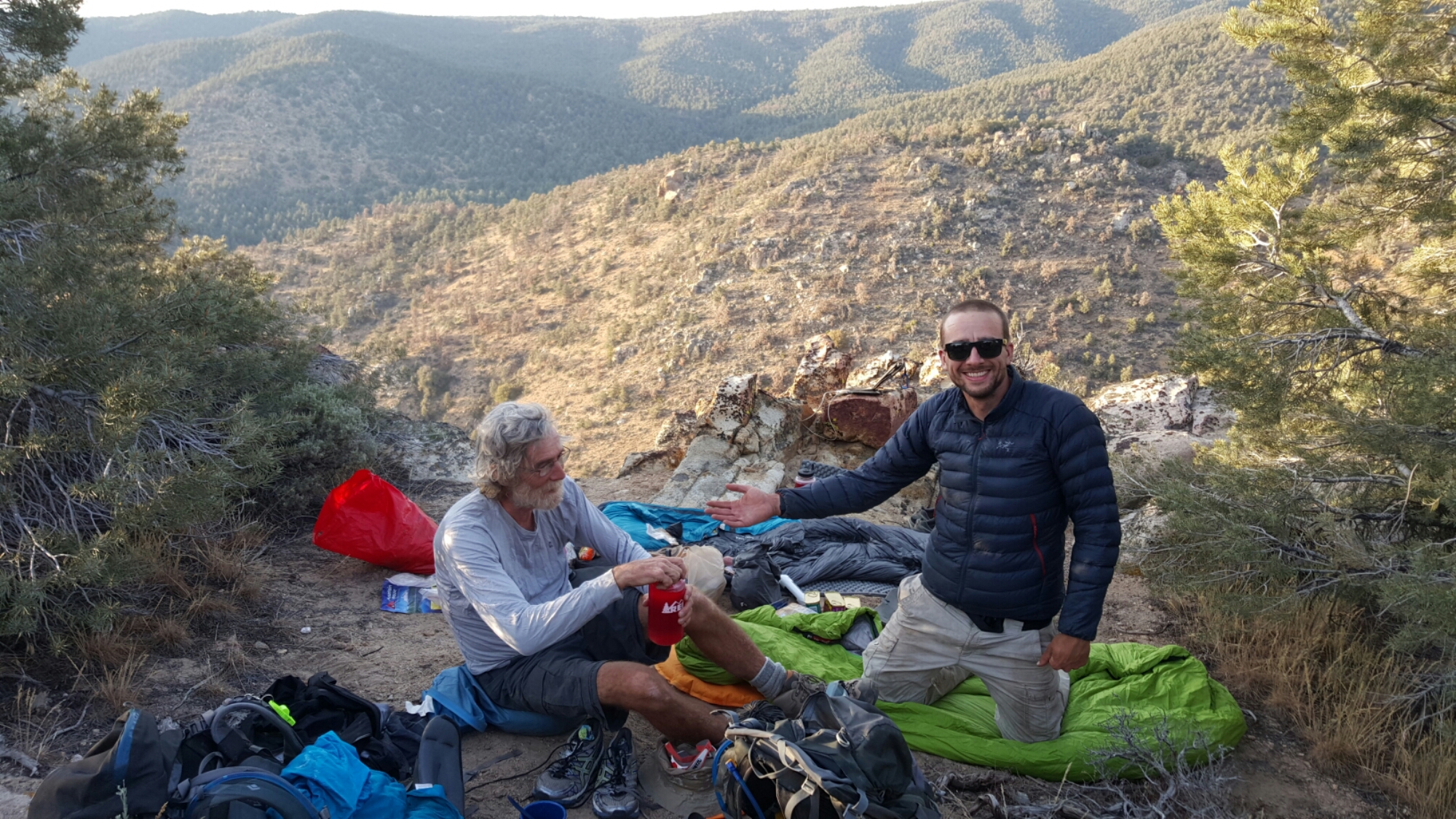 We stopped just before dark. Honeybadger unfortunately had a piece of her brand new Copper Spur tent break. Everyone was exhausted and talked about a very early morning to reach the pass on schedule.