April 24th
Total mileage: 91.1
Today's mileage: 14


We left Kickoff in the RV and headed to the town of Julian, about 13 miles away from where I'd gotten off trail at Scissors Crossing. There are several pie places in Julian, and one in particular, Mom's Pies, is quite famous for graciously giving pie & ice cream to thru-hikers. For some reason, we ended up going to Julian Pies instead, right at opening. After a tasty treat, there was nothing left to do but hit the trail. My family returned me to Scissors Crossing. Beginning the ascent alone, it was sad to know that The Breeze's hike was definitely finished and that I would not see my cousin & friend again for quite some time. It was also a bit daunting heading out, as I did not see another hiker before or after for quite some time.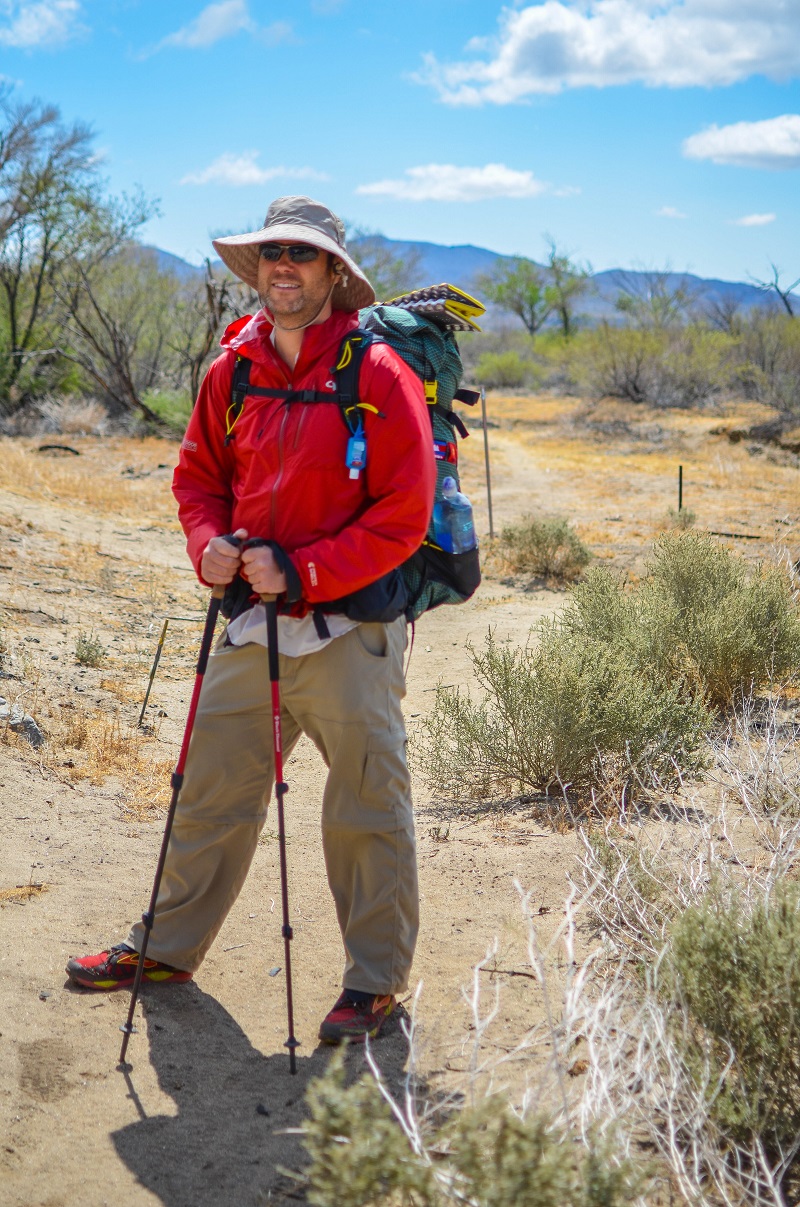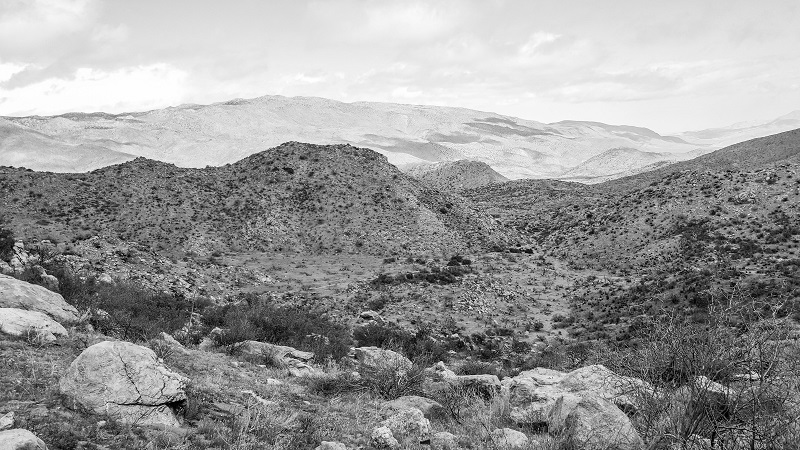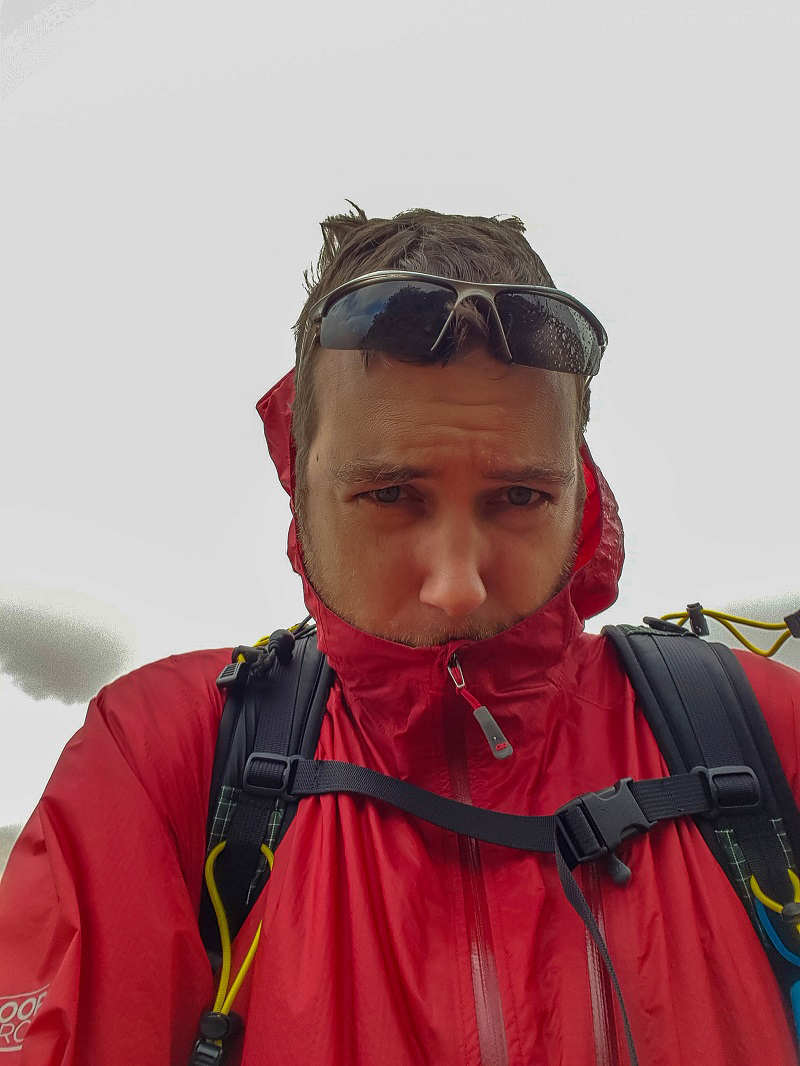 There was significant wind during most of the day. I realized I had developed a bit of chafing in a very uncomfortable place, but I also didn't feel like there was any respite from the wind. I really needed to tear my pack apart and get to some anti-chafe product near the bottom. Instead, I carried on, much to my chagrin.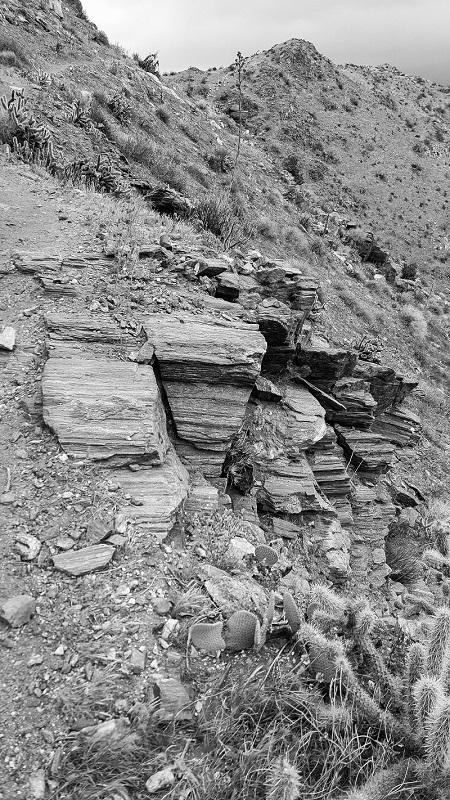 I'm camped in a very windy location, called Third Gate after Scissors Crossing. This is a famous water cache, although I don't need any as I carried 4.5 today. Weather was quite cold, and I wore my rain kilt and gloves for the first time. I'm tired, and am glad I decided to pitch camp early. The tent is still wet from kickoff.
I did see one interesting thing of note today. There were three people in orange jump suits slowly walking around the sagebrush at the base of the ridge climb. I was far away, but it looked like they were possibly wearing insect bug netting hats. At first I thought they were corrections facility people, but I did see a Fire Department truck. The three were just slowly walking around…like they were looking for evidence. It was strange.
UPDATE: It's funny, but looking back on it now, I almost met Six-2 this day. In the photo below, he had his hexamid tent set up prior to my arrival, in the bushes about 10 meters to the left of my tent. I think he was already nesting for the evening and we didn't speak. It was also the first day I met my Dutch friend, Claire, whom I'd see on and off until Acton.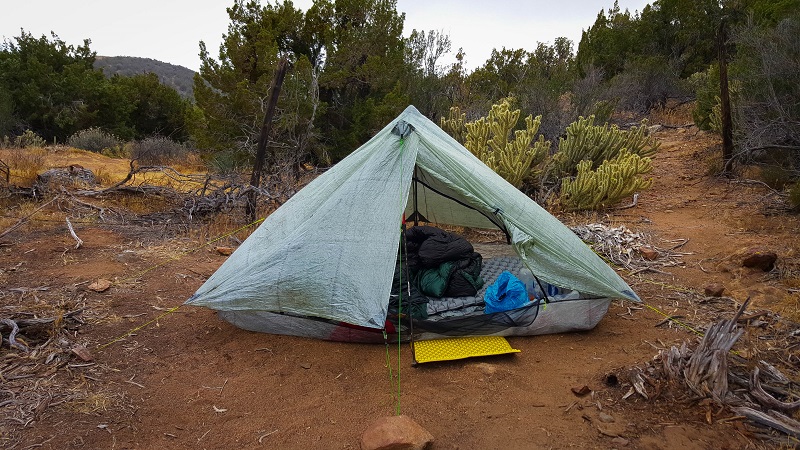 ---
EXTRA: Joe Brewer has an excellent video showing this stretch of trail from Scissors Crossing (Mile 77) to Idyllwild (Mile 179). I highly recommend subscribing to his channel: