May 2nd
Today's location: A zero in the town of Big Bear Lake
Today's mileage: 0!


Laundry and shower done. Feeling more human already.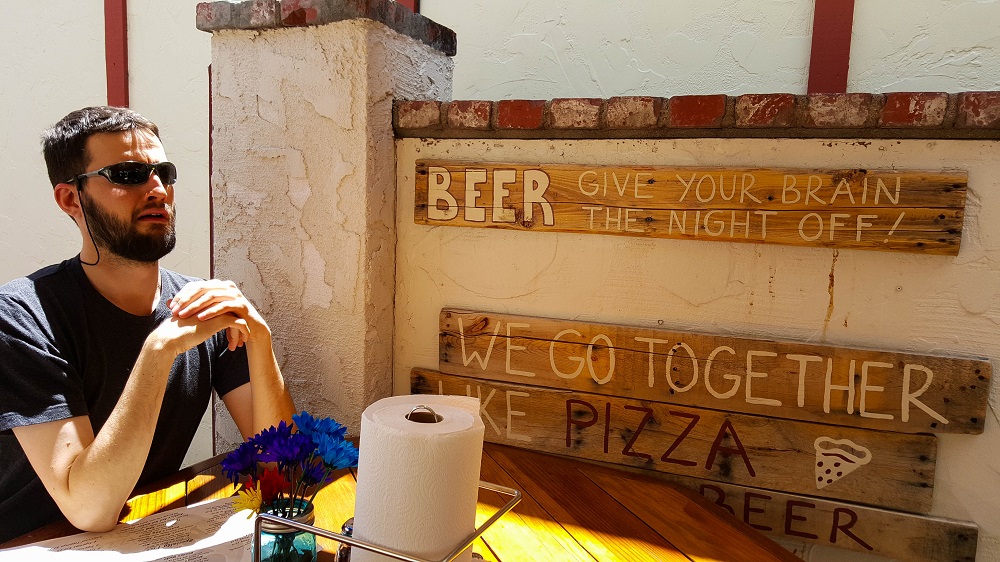 We had a fun time in town, hitting Saucy Mama's pizzeria and ending the night with another meal at Murphy's Saloon, where we witnessed some truly awful karaoke. Here are two shots of Six-2, with a guy he kept calling Warren Buffet, hehe. Warren kept leaning over us and asking for coffee refills.