May 5th
Total mileage: 253
Today's mileage: 22

It was another challenging day. The wind last night was insufferable, and both Skyline and I tried in vain to get our tents up. After 10 minutes of futility, we both gave up and did our best to get our pads and quilts out without losing posessions to the wind.
Today required multiple water filtering stops. The creek looked bad but the water seemed fine. I carried 3L most of the time. It was a long climb up out of the canyon in the unrelenting sun. To top it off, the water report had a big warning about Poodle-Dog Bush being rampant in this stretch. It is akin to poison oak, and seems to prosper in places where recent fires have cleared the land. It looks and smells a bit like marijuana, and the surface of its leaf is kinda rippled and fuzzy like the outside of a pod of peas. No doubt the strong odor is to warn off other organisms.
https://en.m.wikipedia.org/wiki/Poodle_dog_bush
At the end of the day, I met another hiker (who shall remain anonymous), and when I talked about my paranoia with the poodle-dog bush, he said, "Oh, that must be what I have on my ass." Lol. Sure enough. Nearby hiker, Doc, confirmed that he had poodle-dog bush rash all over his butt and gave him some cordozone. Poor guy.
Finally got one bar of coverage at the end of the day, after being offline for the last couple of days. We knew it was going to be a cold night. I wore two hats, and my rain coat over my down coat, but it still was a miserable night. I sat up at 4 am and boiled water for Starbuck Via, just to warm myself up a bit.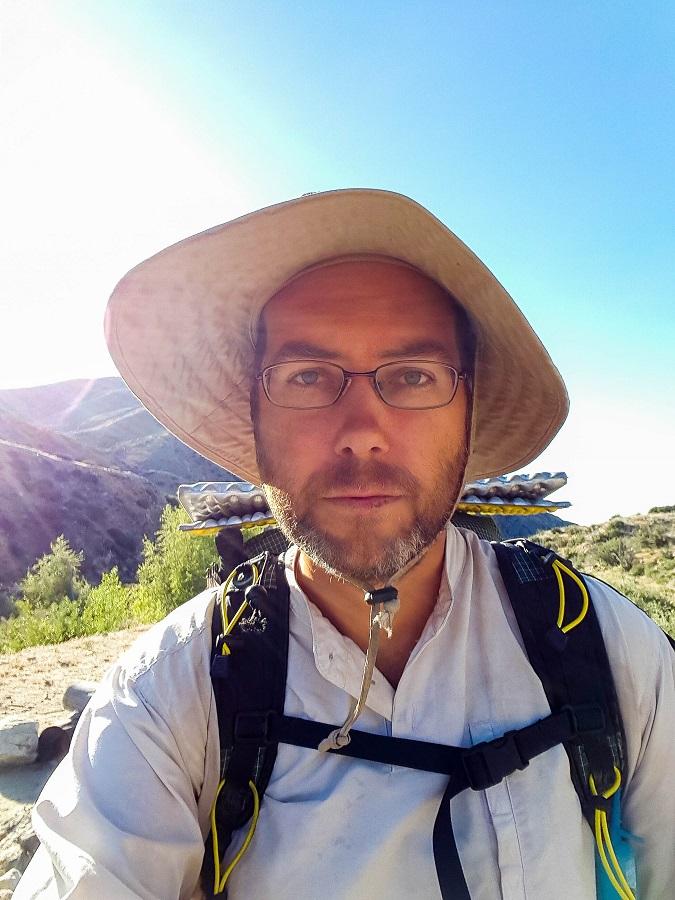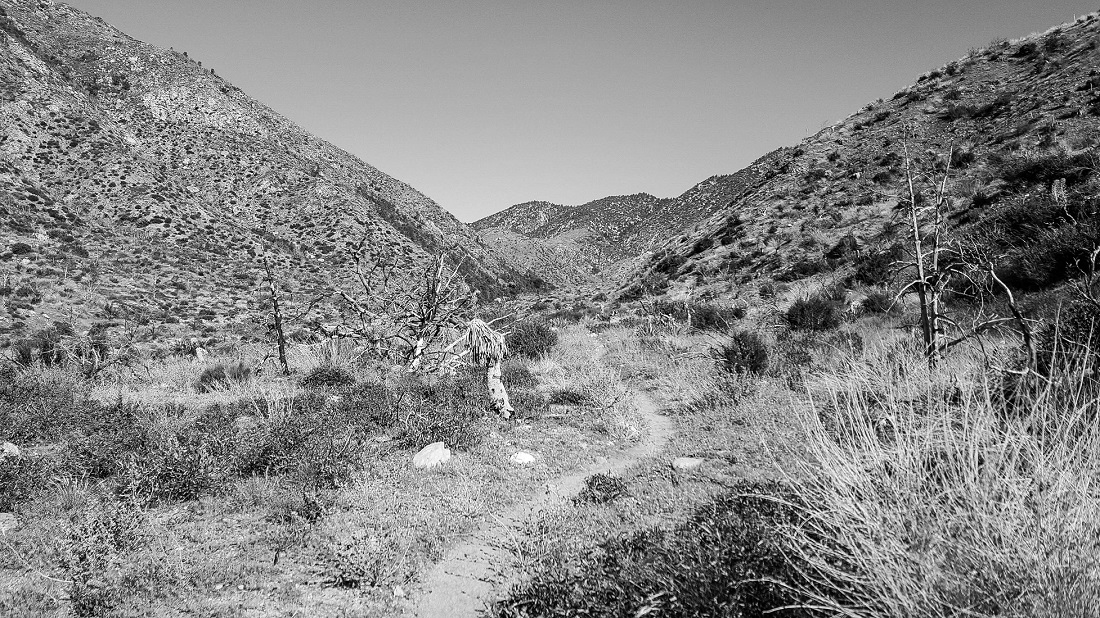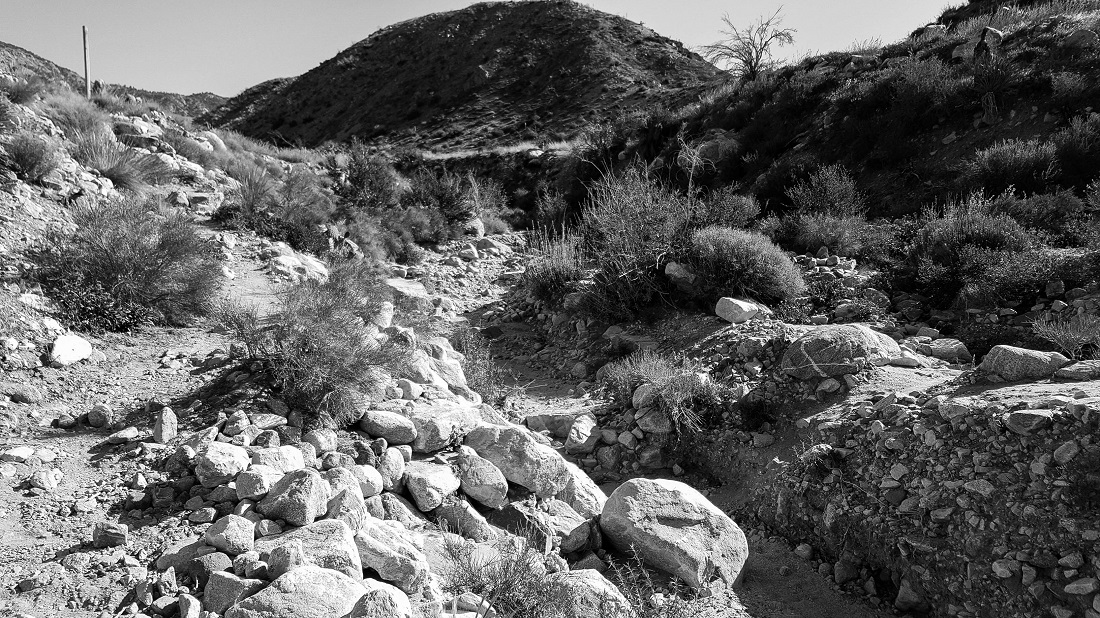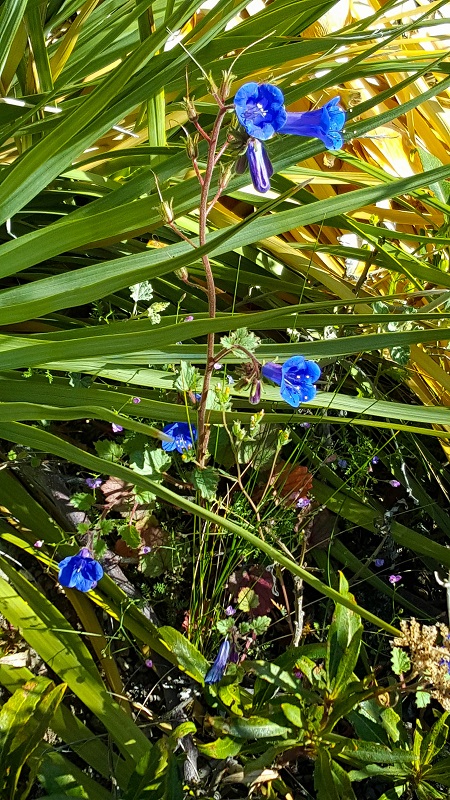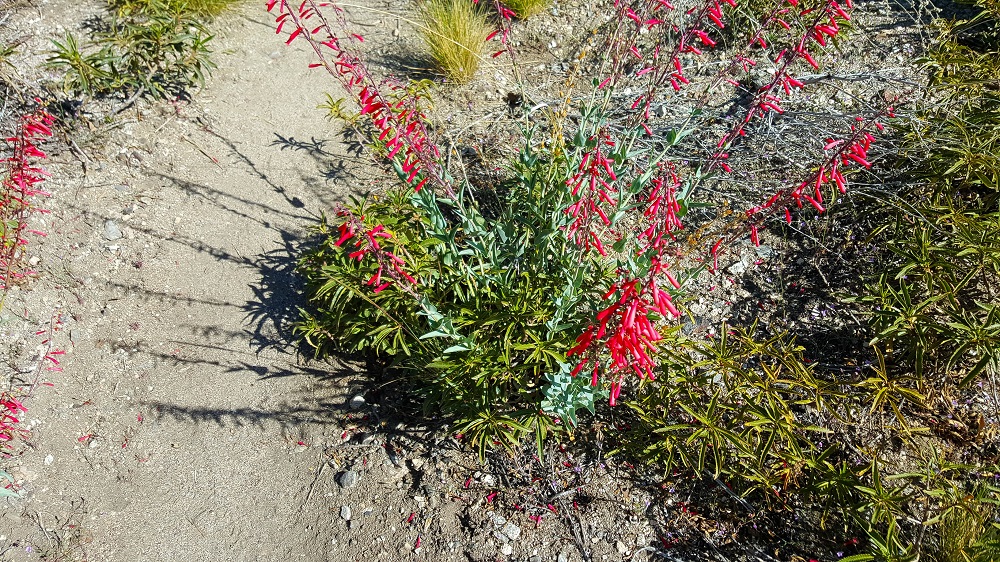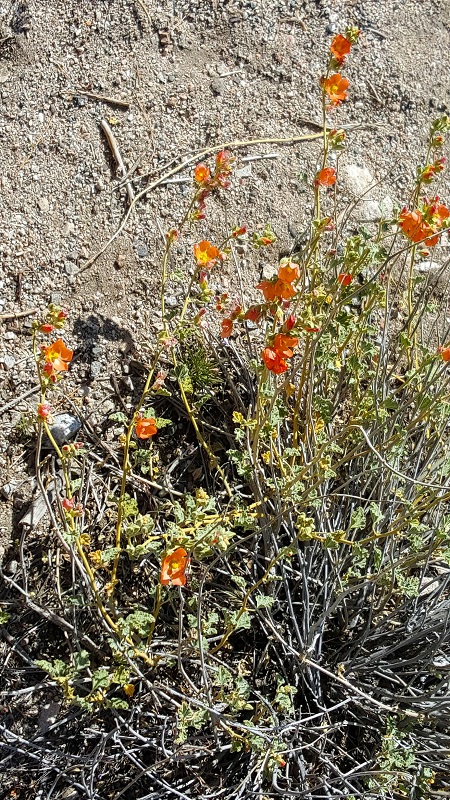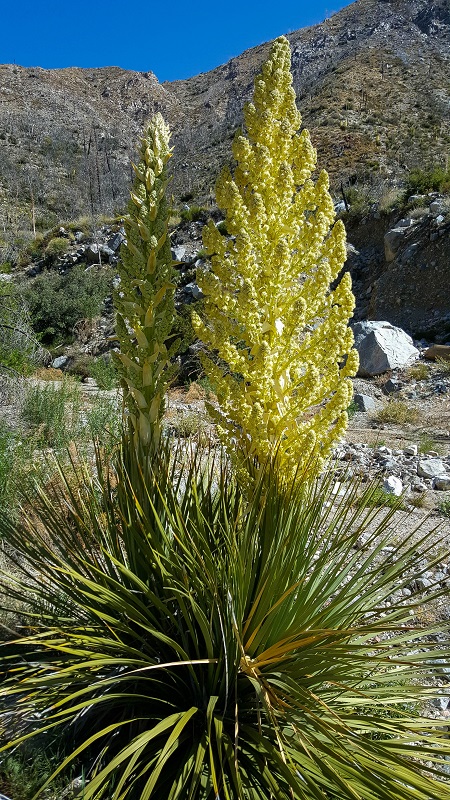 The dreaded poodle dog bush. It tends to grow where wildfires have recently been: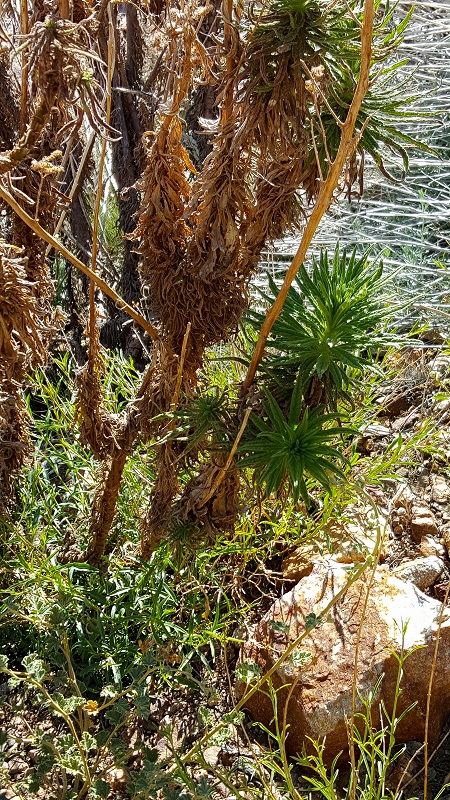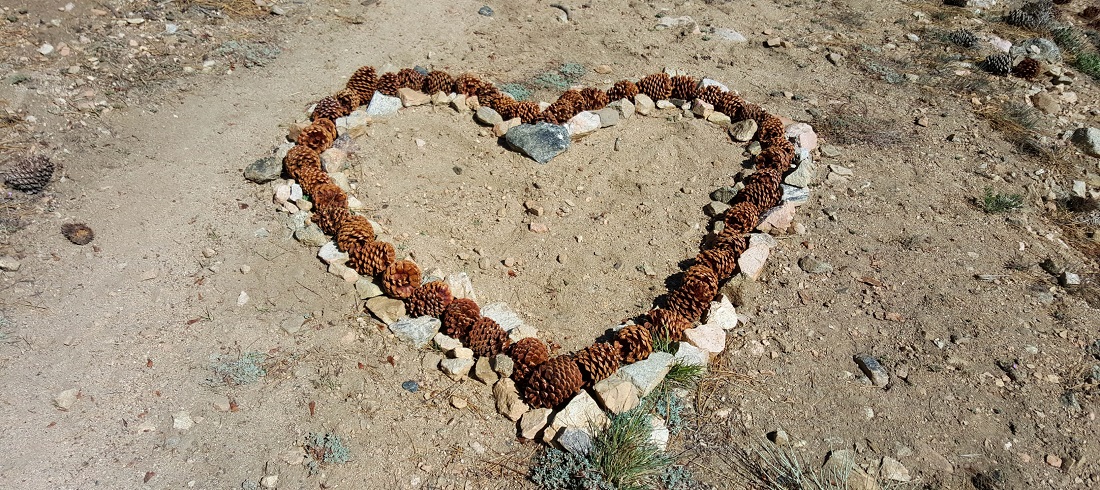 I found my first soda cache of the trail at the first trail access to Big Bear Lake! Thank you Papa Smurf and Mountain Mama! I was quite surprised to find full-leaded Mountain Dew there. Rather than getting off-trail at this access point, I decided to push on to reach the main trailhead the following day, roughly 13 miles away.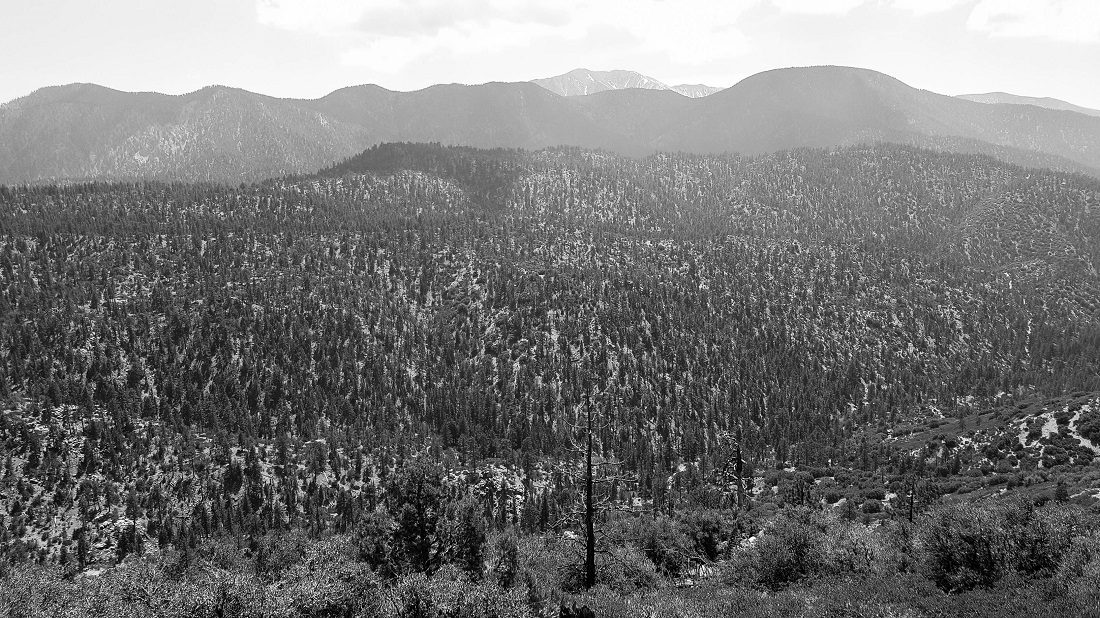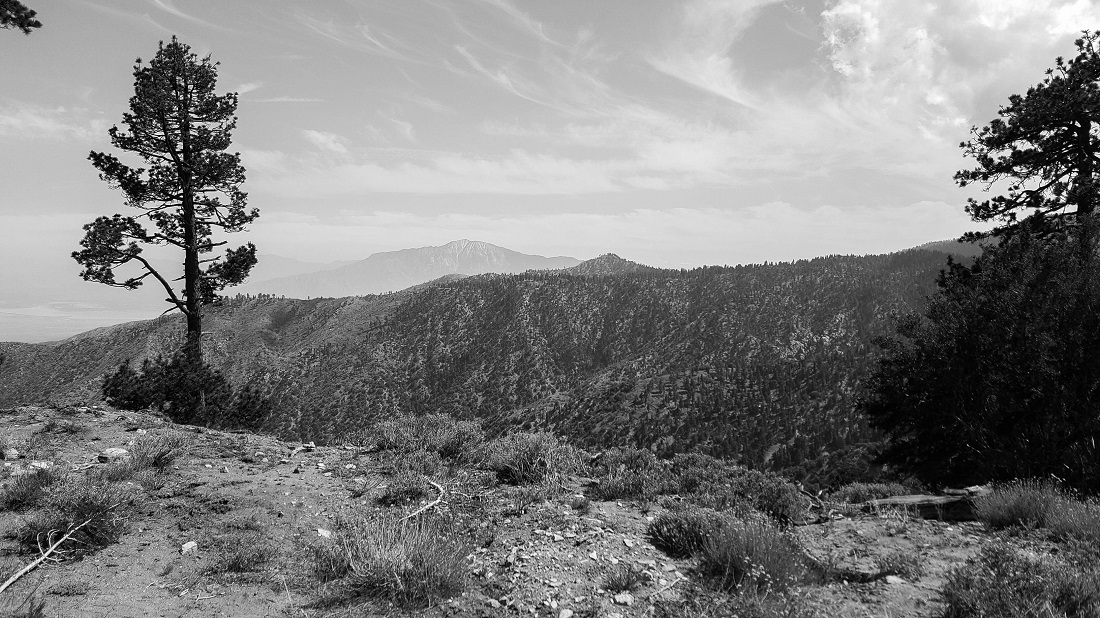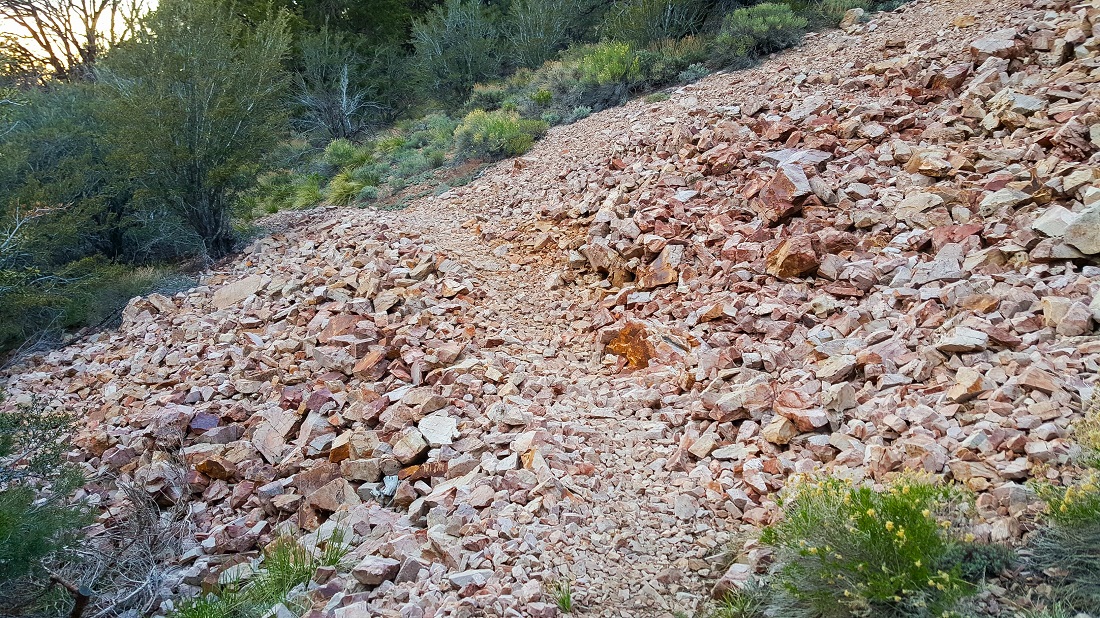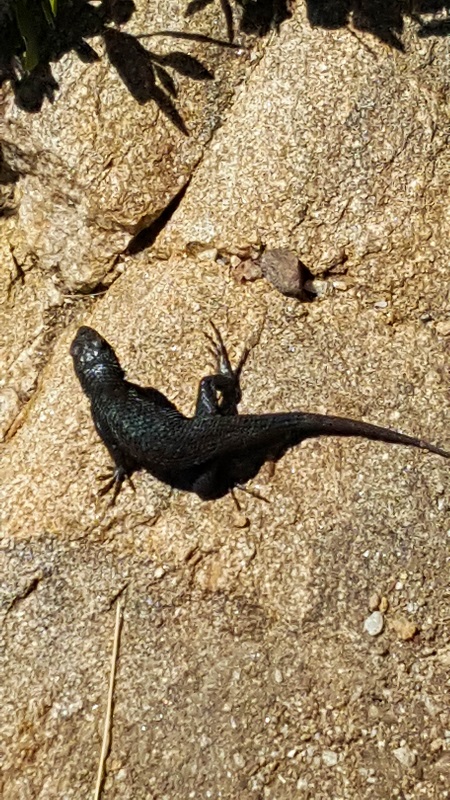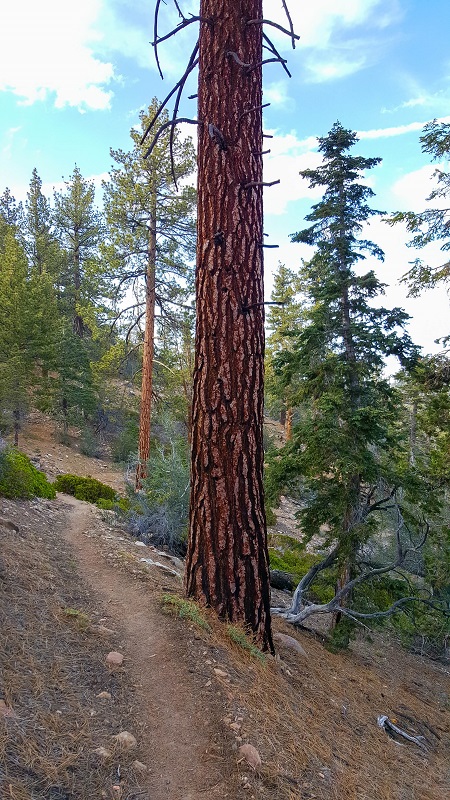 One of the oddest moments of the trail. The PCT passes maybe 25 meters away from these large cages holding bears and other large mammals (I think lions and tigers too). They are used for the film industry. It seemed pretty sad. They didn't even turn to watch me hike past.