May 24th
PCT mile 568
Today's mileage: 16


I awoke exhausted. The worst night yet on trail, evidenced by the bags under my eyes and my strong-willed eyebrow. Two funny things of note. Last night, Six-2 said he was filling his water bottles in advance so that he could slip out quietly in the early morning hours…without the dog. His hope was that the dog had now bonded with other hikers in the vicinity. I had to laugh as I began to hike, for I could clearly see dog paw prints in the trail giving chase up the trail. The other funny thing is that I got to a stretch on an exposed climb, where I really really needed to go to the bathroom, and there was simply no cover available. I knew I was only a few minutes ahead of the next hikers, so once I got around a corner, I answered Nature's call as quickly as possible on an exposed hillside. It was a close call, but I pulled it off.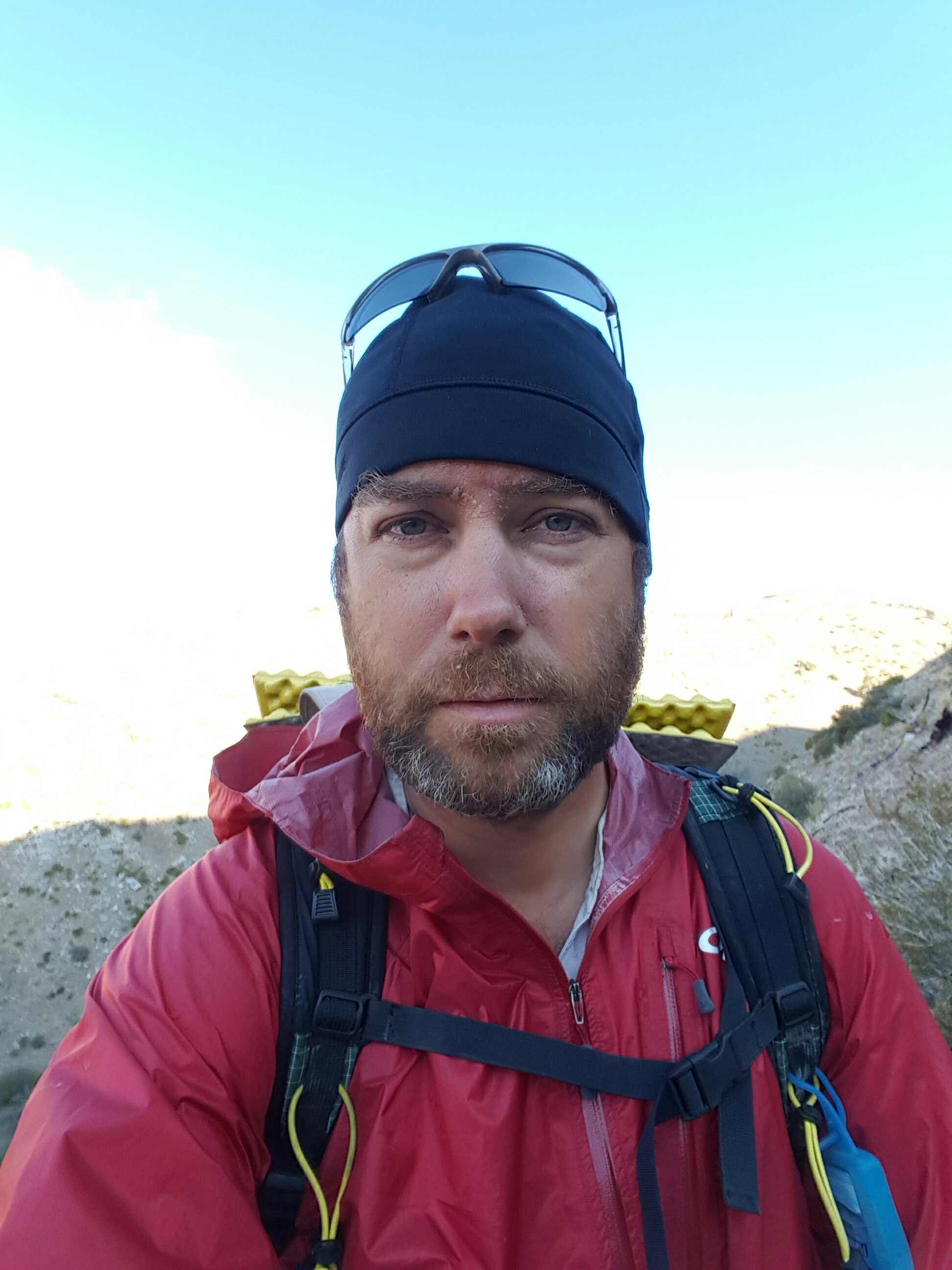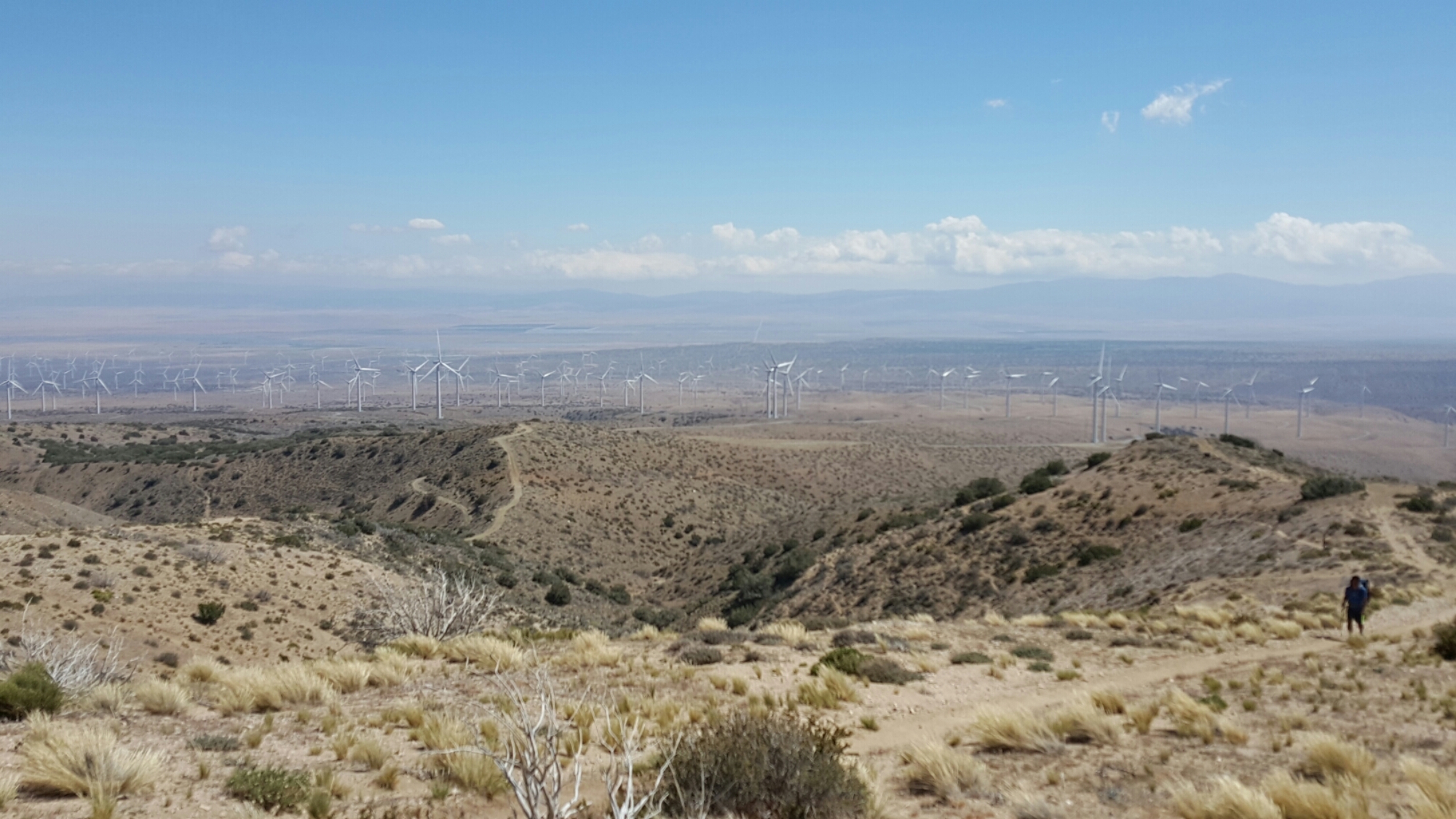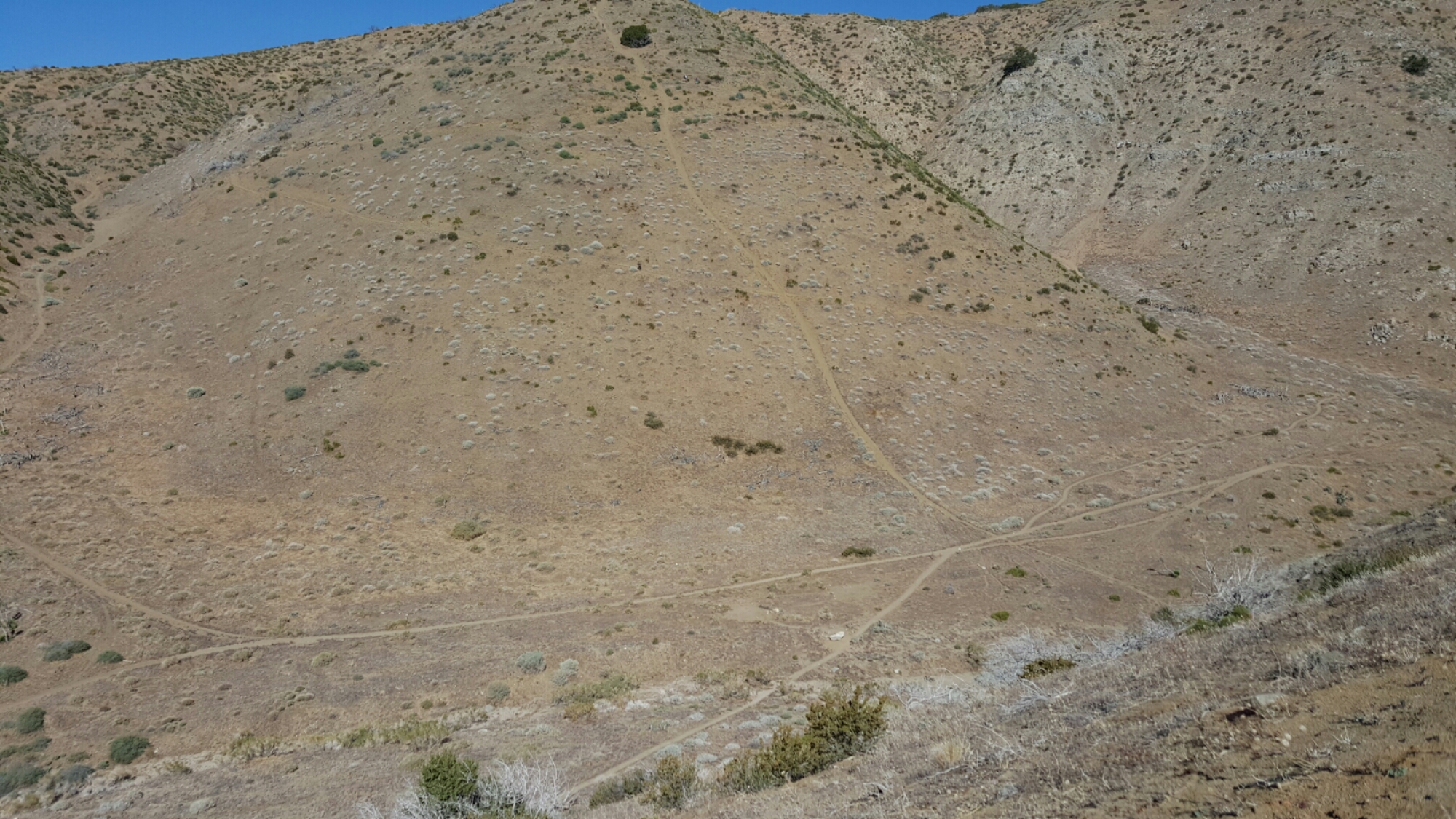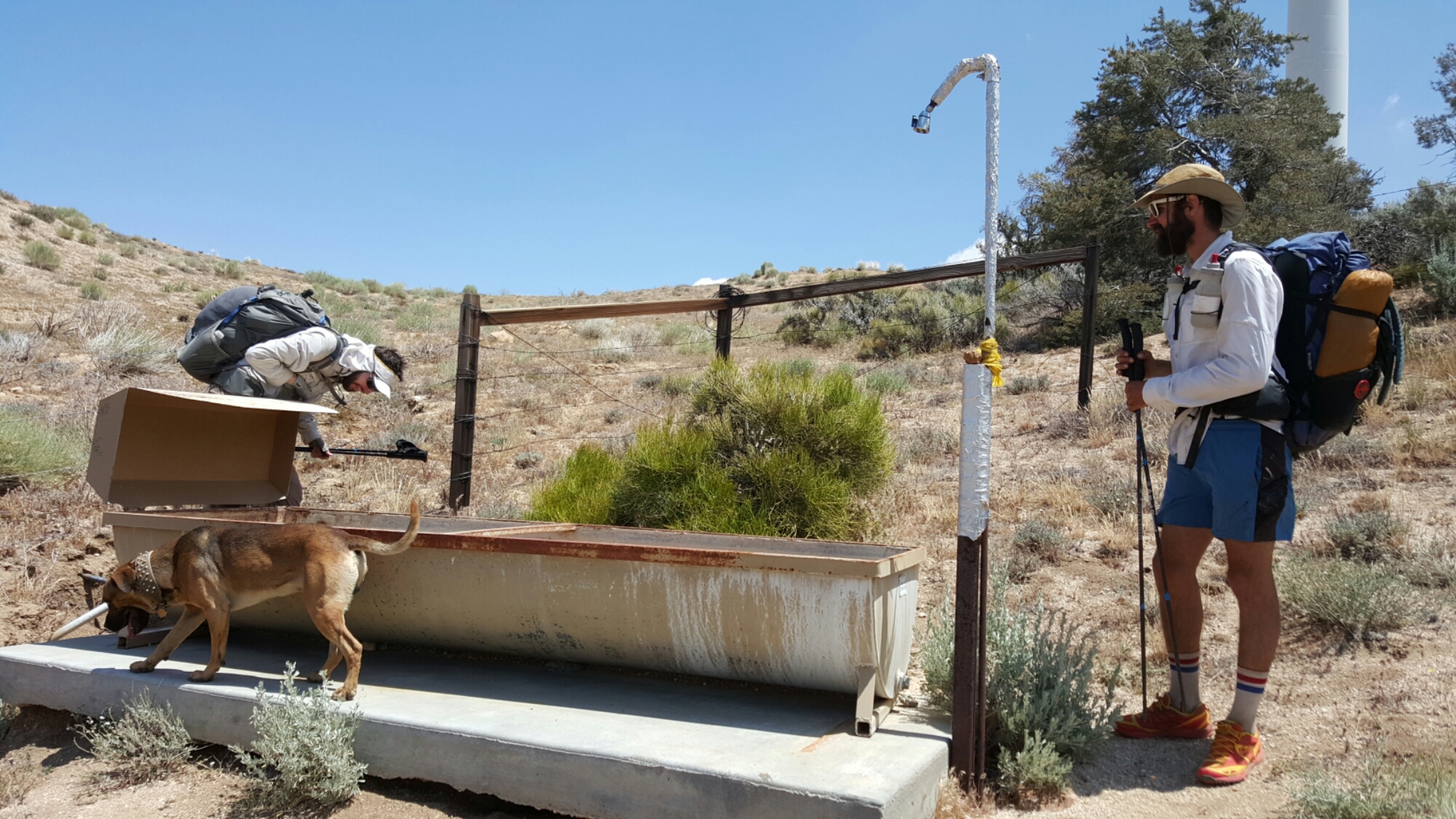 At this point, we are 4 miles or less from the first of two main highways that head toward Tehachapi. It is hard not to be excited by the prospect of a shower, laundry, and libations.
At final anecdote about the dog. Another hiker in our vicinity called the number on the dog's collar. He had Verizon, and so was able to do this…Six-2 and I were both on AT&T and we didn't have coverage in this past stretch. The dog's owner said he would meet us at the highway trailhead that we were headed toward. The dog was returned to him, and he generously gave $20. The funny this is, we heard from other hikers later that the dog owner was giving them a ride and he was complaining about "two a**holes who stole his dog and hiked 30 miles before calling." Hehe. Six-2 and I looked at each other, and then he asked the person recounting the story to, "Tell us about these a**holes…."
We got a hitch to Tehachapi before too long and Six-2, Darko, Taters and myself enjoyed a nice meal at a Mexican restaurant, before moving on to a Starbucks, where I treated myself to a large Smores frappucino. It was probably 1,000 calories, and I couldn't give a rip…it was delish.
After that, we moseyed on to the street filled with hotels. A rather hilarious situation ensued at the Marriott, were an older guy acted as though he were going to help us get the Friends & Family rate. Instead, he wasted about 30 minutes of our time, anxiously speaking with the hotel clerk and his wife (his Marriott connection), before summarily declaring, "I'm sorry to have gotten your hopes up guys, but something about this one (he pointed at Taters) really torques me." And then he left. We remained sitting on the hotel lobby couches for a few minutes, bemused and marveling at the character we had just encountered. So instead, we settled for Best Western next door, which was only $25 each, and took turns showering and regaining a sliver of our humanity. I washed my clothes in the sink with some Brohmers soap I had carried, but my well-meaning roommates encouraged me to throw my clothes in the real washing machine with their own. Hehe, in retrospect, I probably shouldn't have. Once I opened the lid of the machine, I stared into the abyss of a chalky-black-pea soup. I threw my clothes in, but reflected that they probably were not going to be cleaner than they were from my hand washing, doh.
Six-2 and I shuffled slowly in flip-flops on the asphalt over to the Kmart, and he bought the cheapest town outfit he could. Then we met the others at a nearby pizzeria. It was a nice day.