May 23rd
Total mileage: approx. 542
Today's mileage: uncertain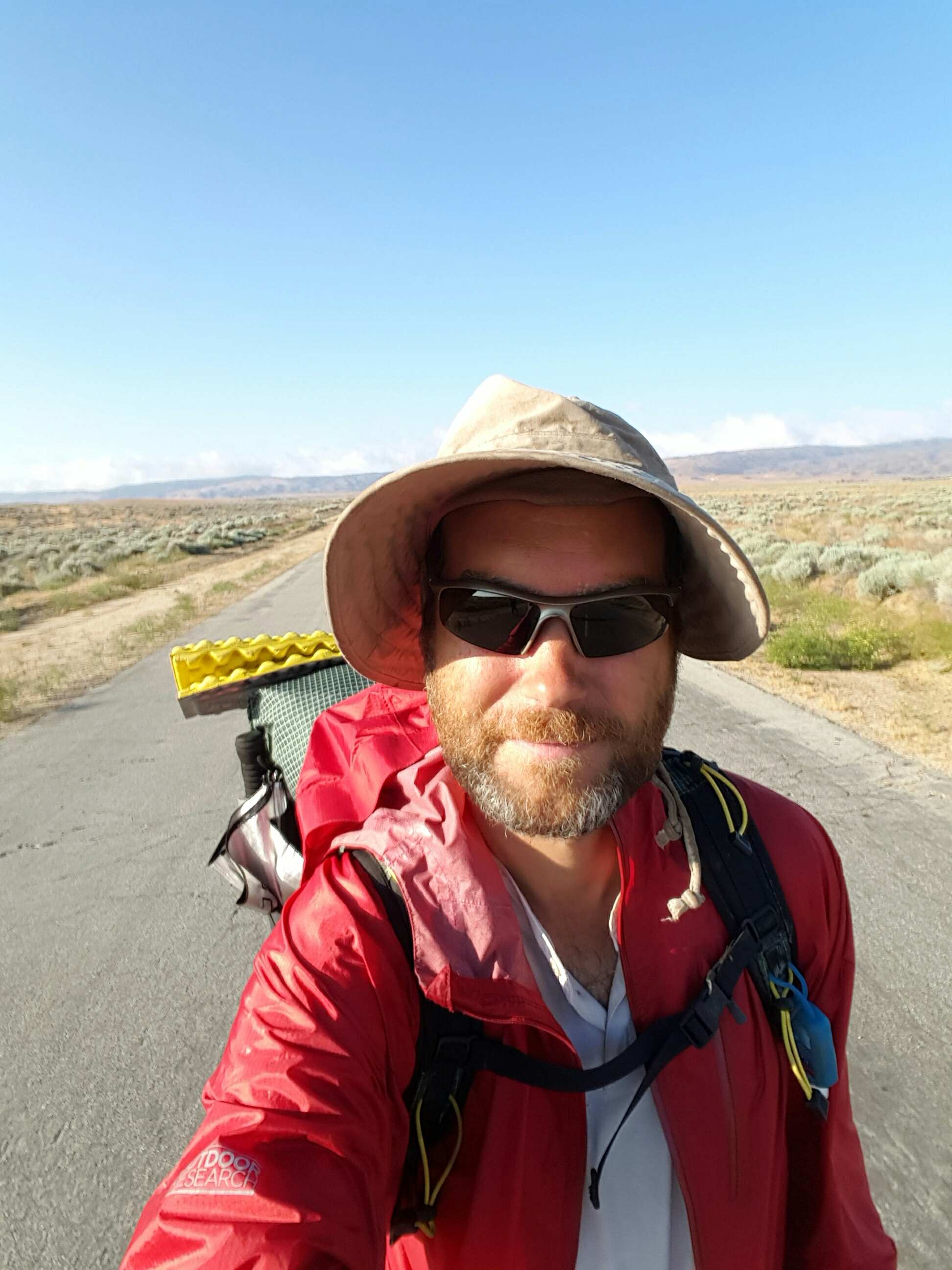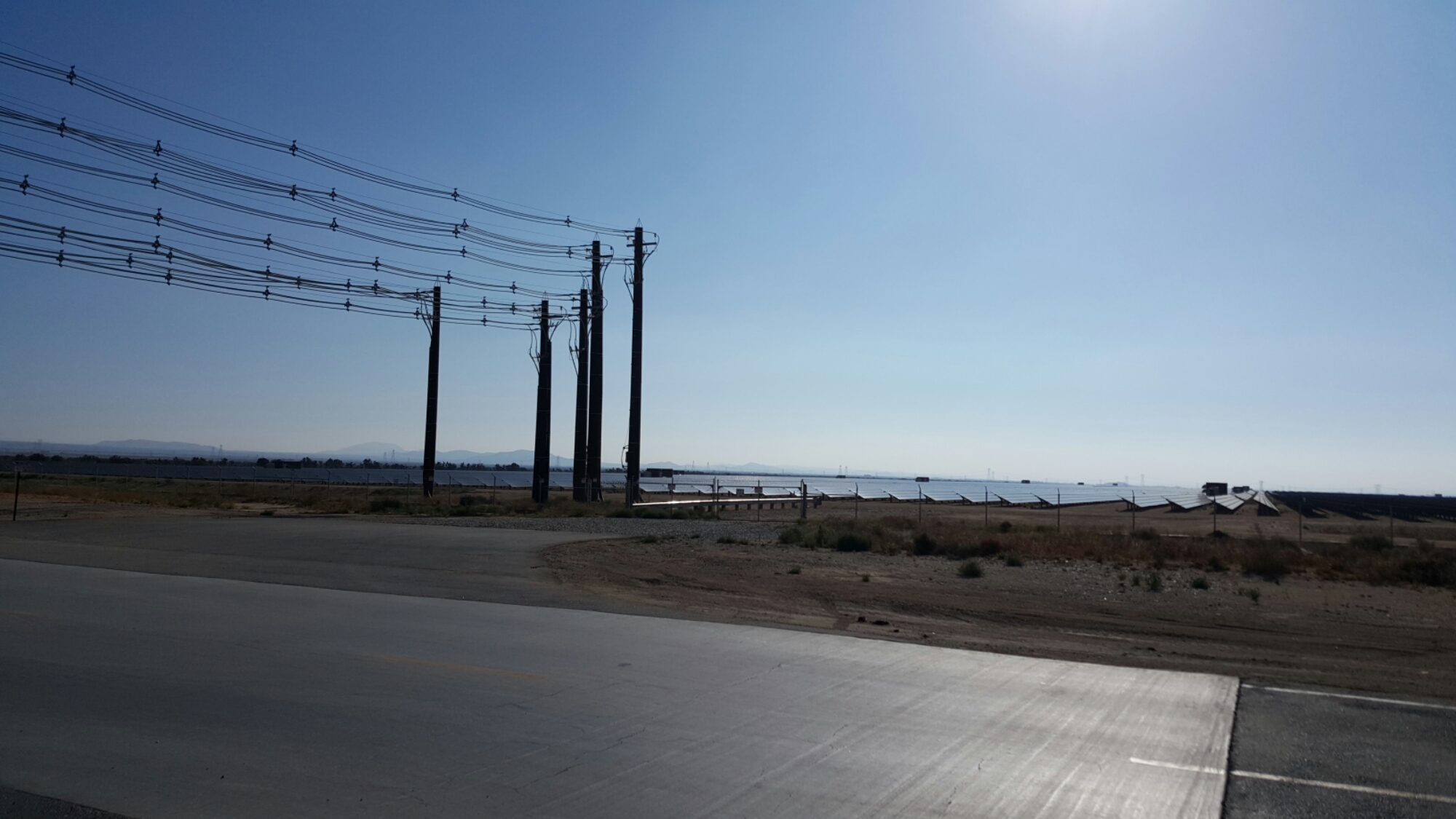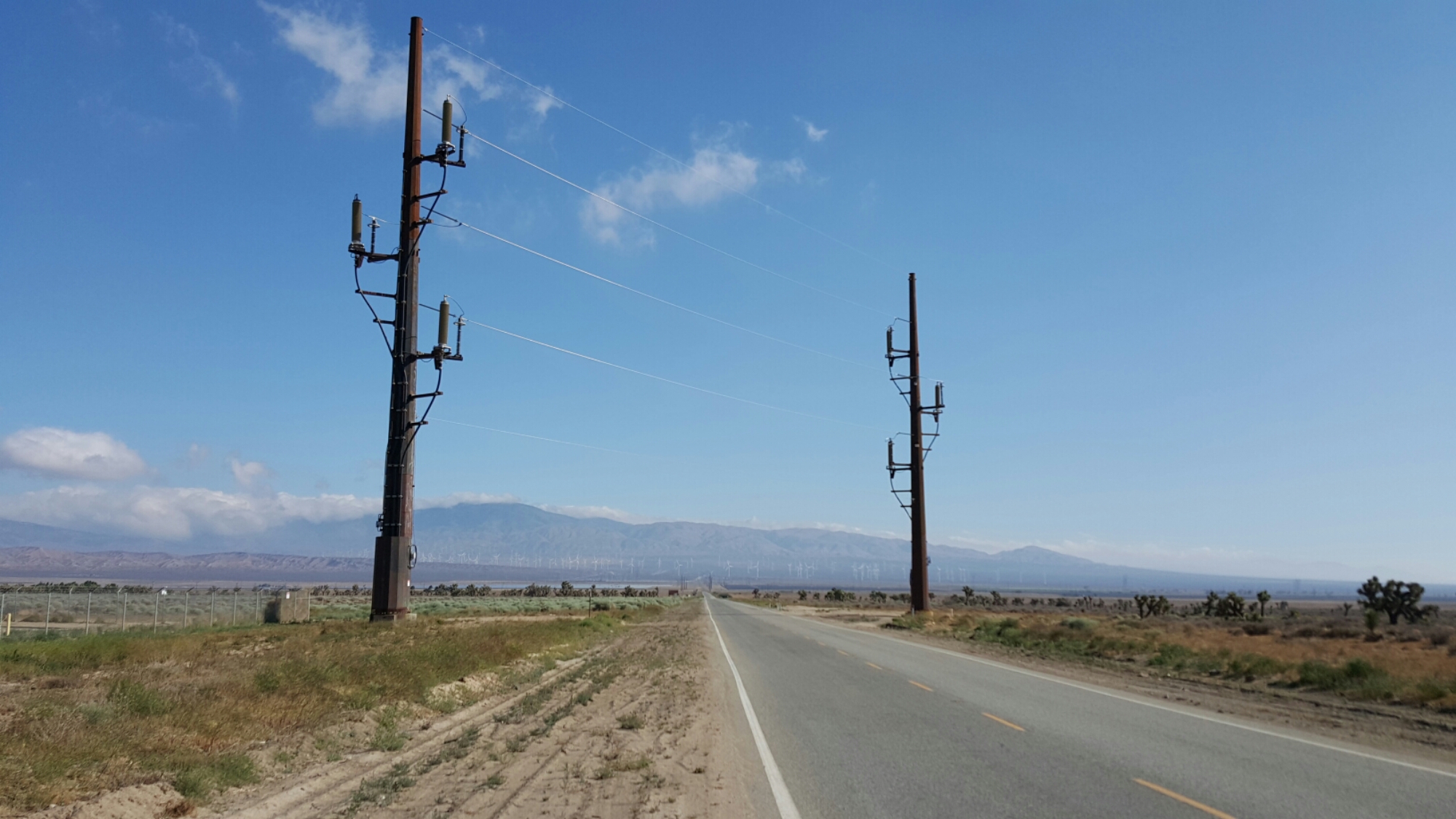 Early in the morning, we walked past two massive solar farms. At one point, a security guard pulled his pickup over and chatted us up. Six-2 had the audacity to shake him down for snacks, hehe. He kindly shared a bar of some sort from his lunch. He had trouble wrapping his mind around what we were doing, and asked if he could photograph us for his Facebook site.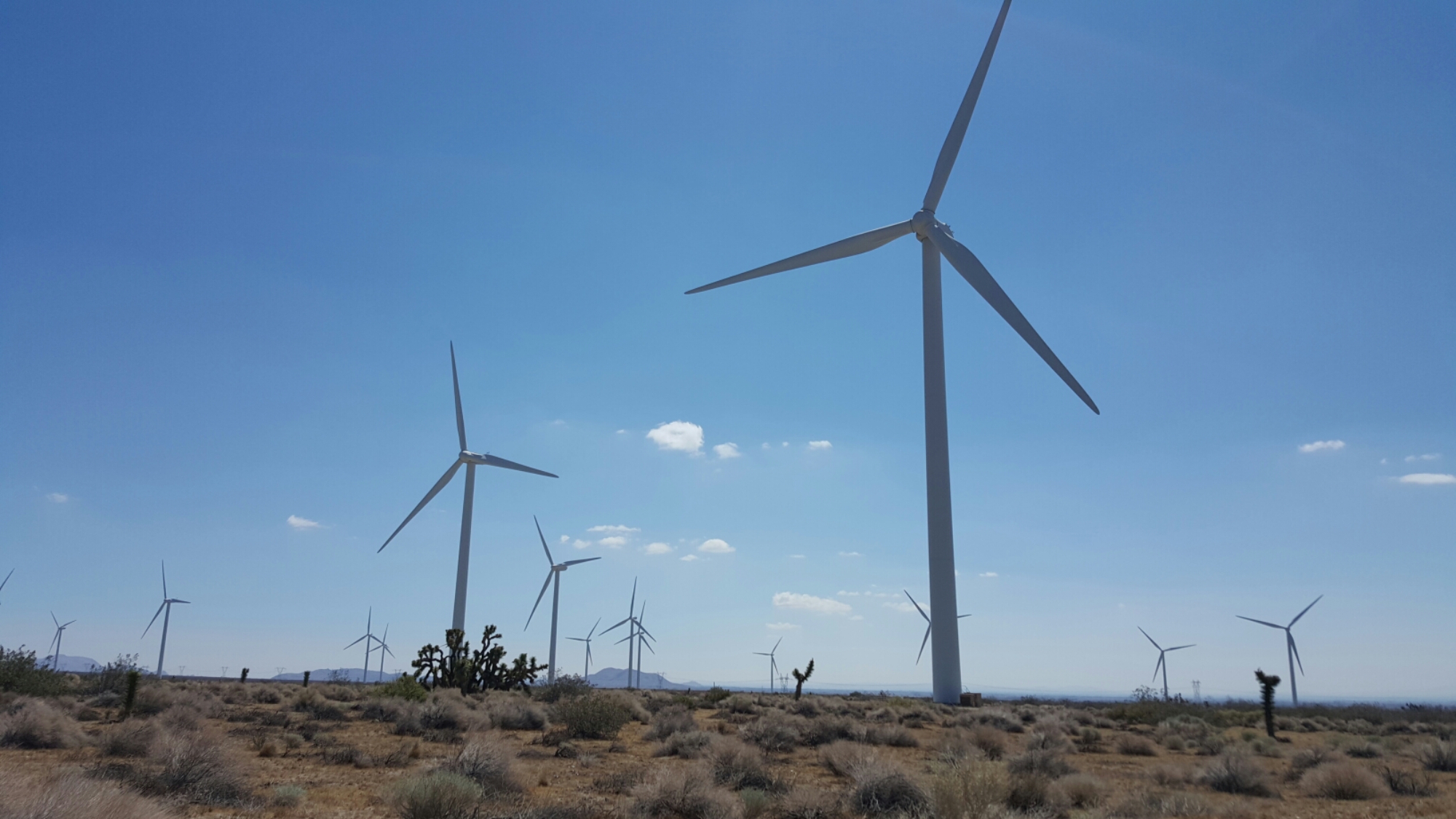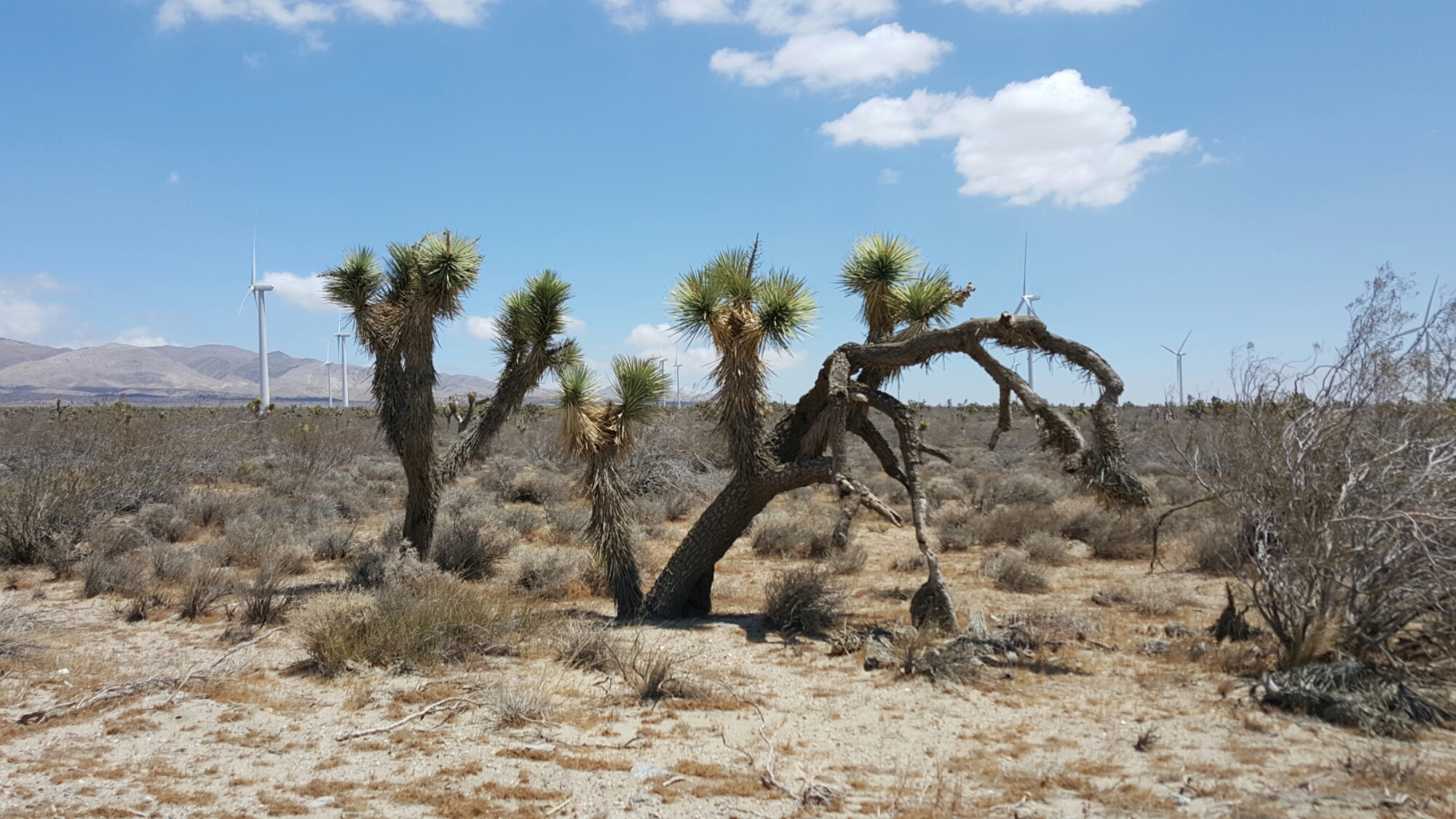 During this monotonous straight stretch, Six-2 demonstrated a variety of creative vaudeville acts, including: 1) dancing to "Putting on the Ritz" with his trekking poles like a dancing cane; 2) producing and acting in a very short film about the Yucca-man (think Blair Witch Project); 3) rolling his chocolate-chip Clif bars into 'dog turds', placing them on the street and pretending like he just found them; and lastly and the most damning of all, 4) befriending an unchained dog who would proceed to follow us over 30 miles to Tehachapi.
For your viewing pleasure:
My rare footage of the elusive Yucca-man…never-before captured on film.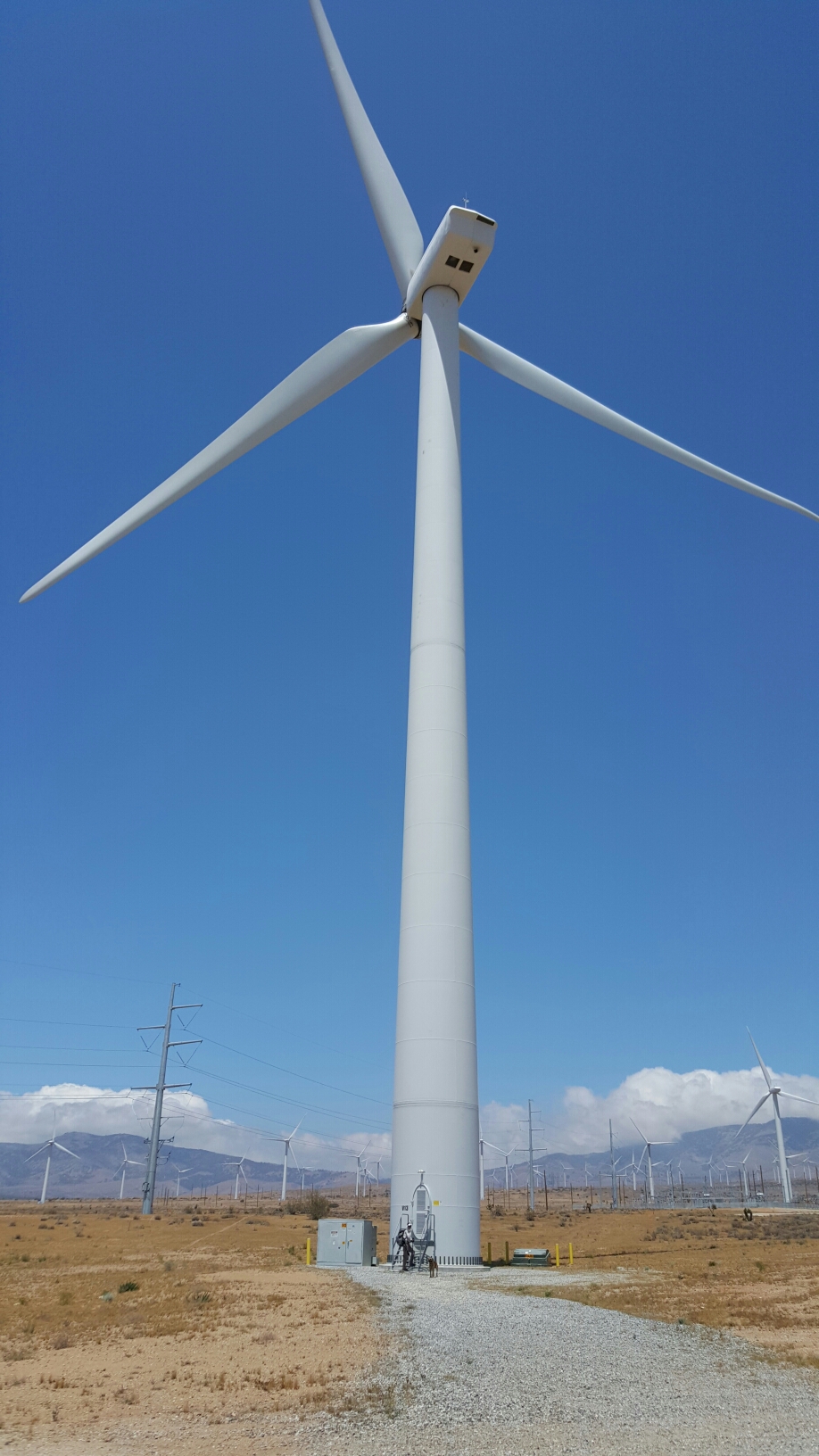 By this point, Six-2 was already ignoring the dog and trying to shush him home. But the dog wouldn't have any of it. He pestered us for food. He seemed desperate for water. This water source featured below was a rather peculiar scenario. All around this portion of the wind farm were gates with "No Trespassing" signs. Our PCT pathfinding apps, like Half-Mile, said that there was definitely a water source in here for hikers, and we were relying on it being there. Still, it was weird to once again ignore No Trespassing signs and plodder on. In the photo below, you can see how only the spigot sticks out through the fence. The dog was pawing at the ground beneath the spigot and Six-2 compassionately gave him water.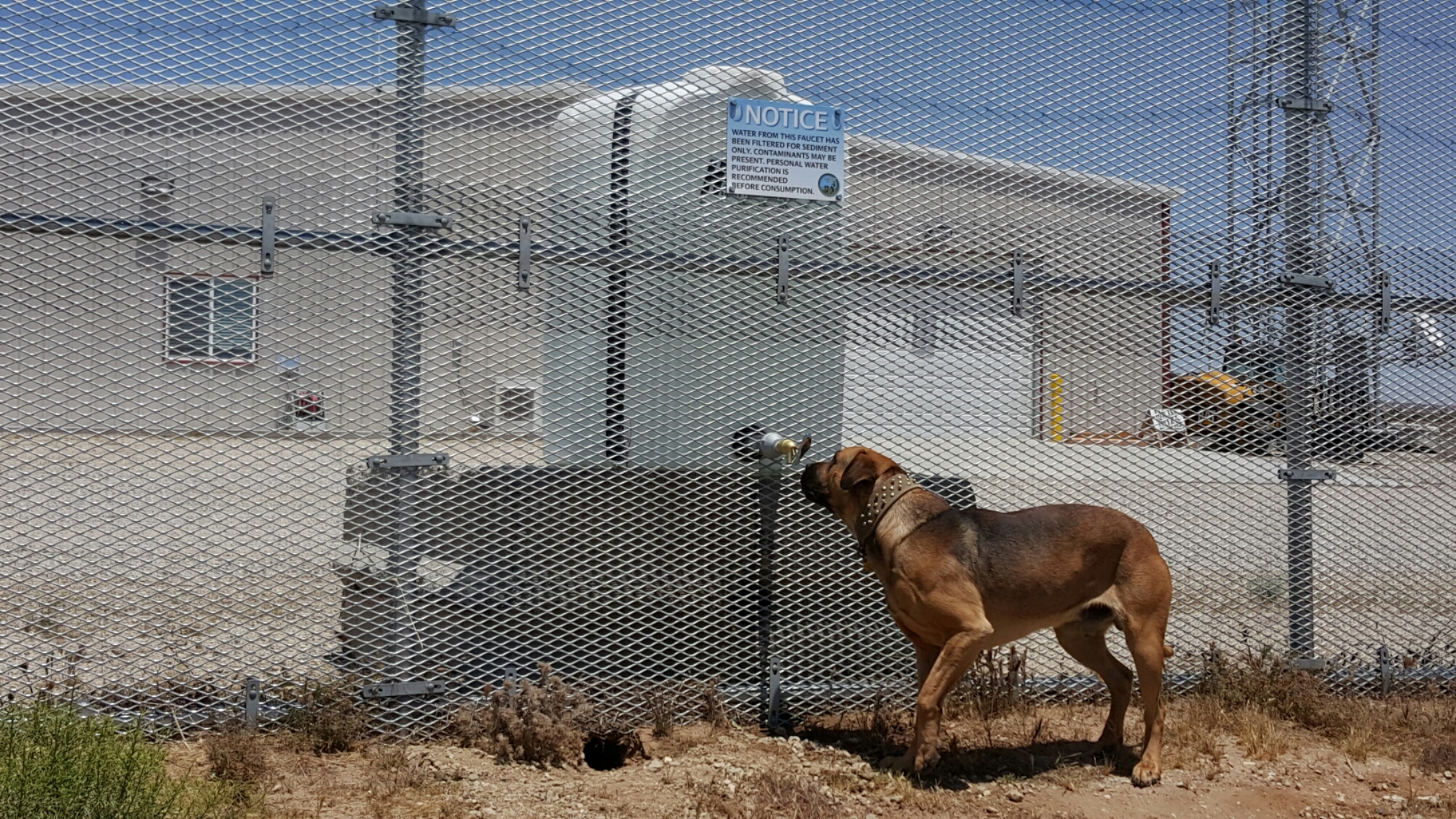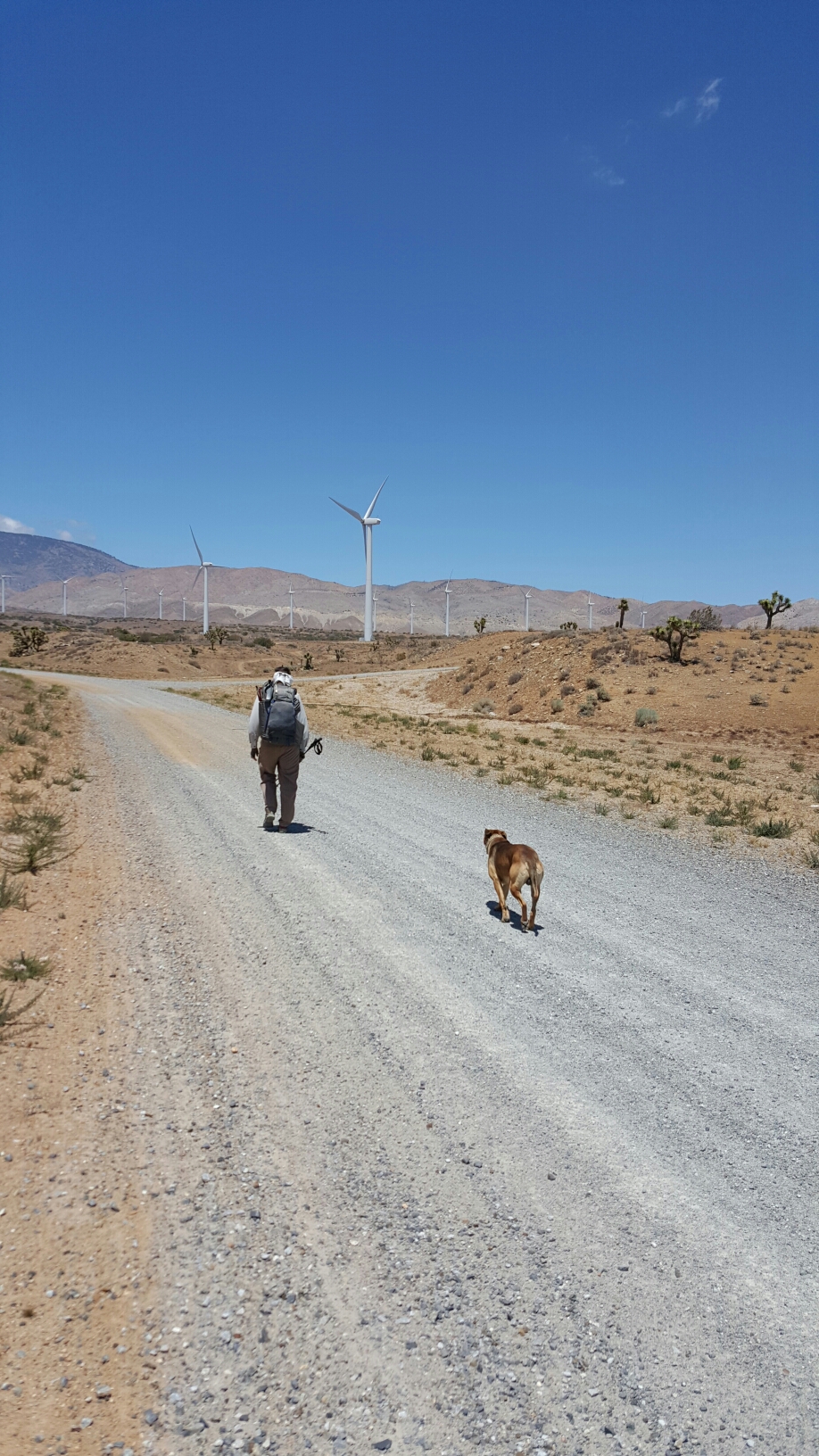 By this point, my funometer had fallen off for the day. I think my disposition was affected by little sleep the night before.
As evidenced by the above videos, it was an extremely taxing day in the wind farm. There was just no respite from it, and it felt like each windmill was half a mile from the next. We spent hours toiling through it, eventually reaching a known water source/"camp site" called Tyler Horse Creek Canyon at 3 pm. I was really exhausted at this point, and we knew the next site was on the order of 5 miles away with already too many hikers headed that way, so we called it a day. By 5pm, we both had batted down the hatches by climbing into our sleeping bags. By 6pm, our friends Darko and Taters arrived and they laughed at the situation they found us in. Taters said that I sat up in my sleeping bag with my down balaclava on, so only my eyes were visible, and I said, "This place sucks!" Hehe. She said she already knew it the moment they had arrived.
The wind was terribly fierce coming down the canyon. You could hear a gust enter the very top, and it was like hearing a roller coaster at an amusement park ride. It was about a 6-second count from the time I first heard it before the gust would slam into me. Soon enough, you learned to gauge the severity of a particular gust, and you had enough time to be alert or grip your belongings extra tight if you knew a particularly bad one was about to hit. It was long and miserable night.