June 21st
Total mileage: 906
Today's mileage: 17


We reached Red's Meadow and caught two shuttles and a tram to the Motel 6 in Mammoth. Very happy to be here. This last stretch between proper towns was 135 miles and tens of thousands of feet in elevation.
We passed the 900 mile mark today, yay. But more importantly, we passed the 1/3 mark of the whole trail. That translates to roughly 2 million steps so far.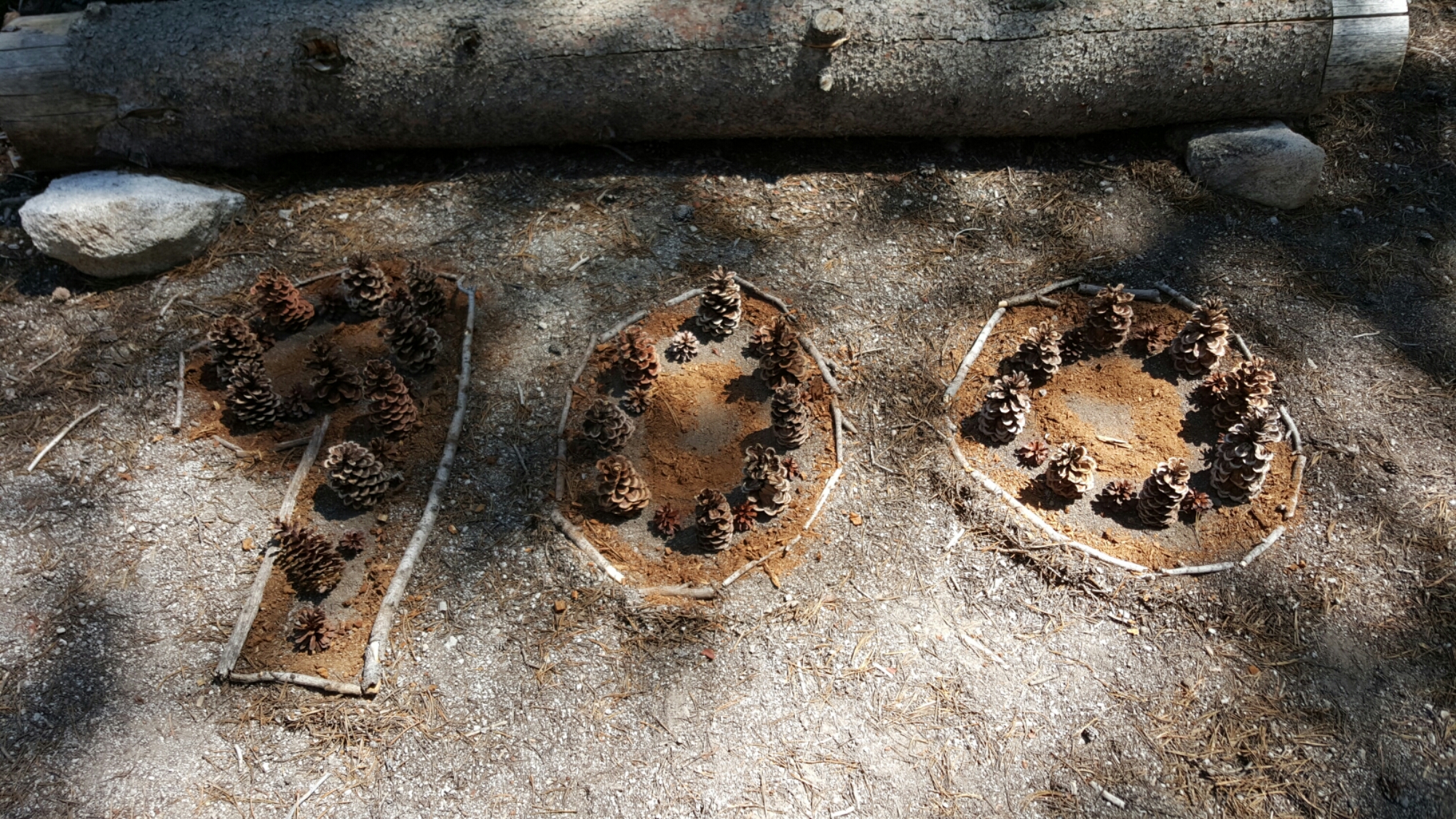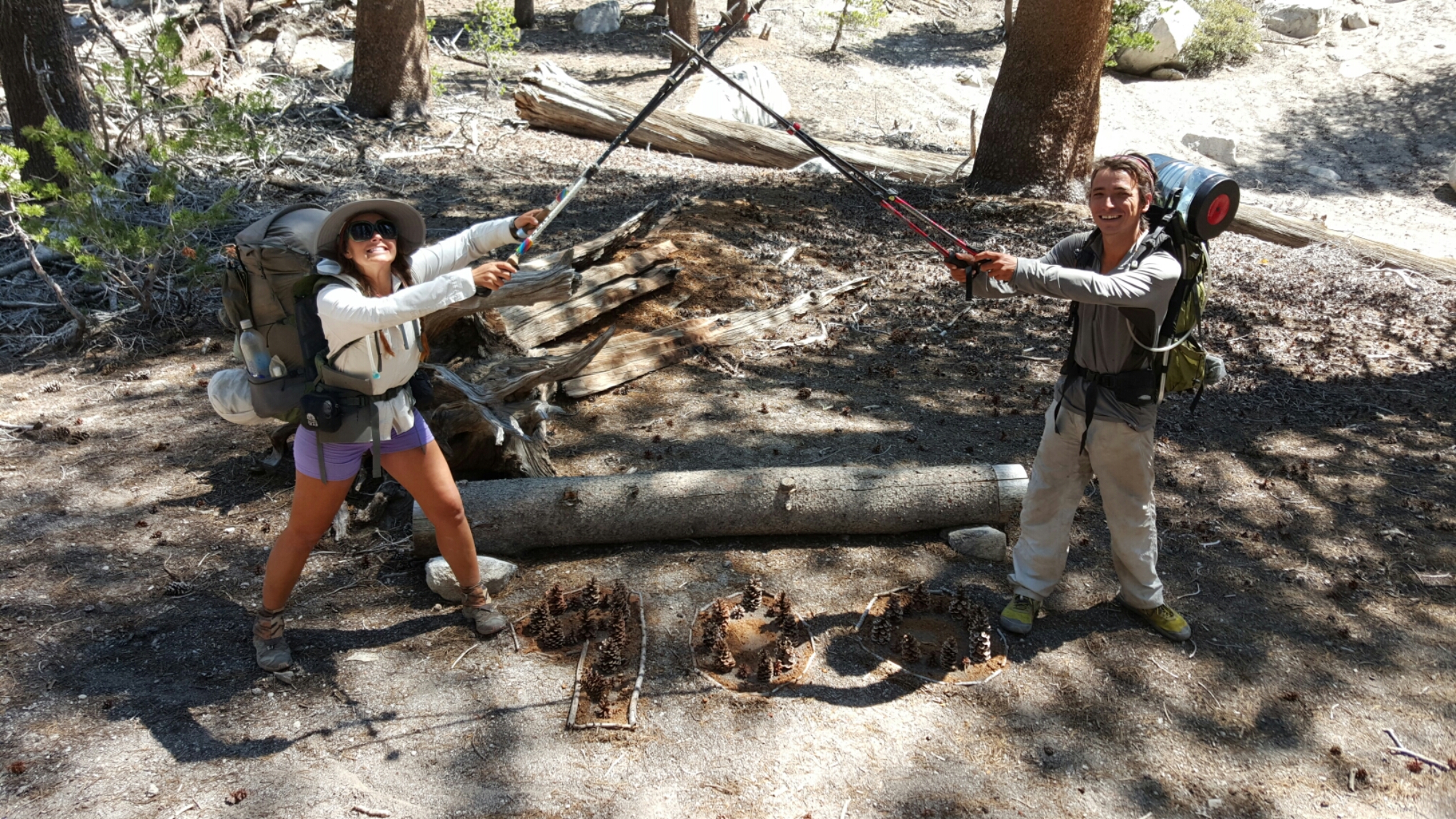 Today was the Summer Solstice, which is also known as Hike Naked Day. It was a particularly cold morning, evidenced by the fact that I hiked in my raincoat and hat. Sadly, I can report we only saw one true participant in the event, a hiker named Coppertone. (No pictures, sorry.) Rebel made a half-hearted attempt, hardly worth the recognition. It was just too cold of a morning and being a town day, everyone was focused on getting to civilization. It's remarkable how fast those miles just fall off the chart when you know you're due for a shower and meal in the next couple of hours.
Had a nice pleasant surprise this morning. Skyline passed me! Haven't seen him since a brief exchange at Onion Trailhead below Kearsarge Pass. Sounds like he's pushing 25 miles/day in the High Sierras. Good for him.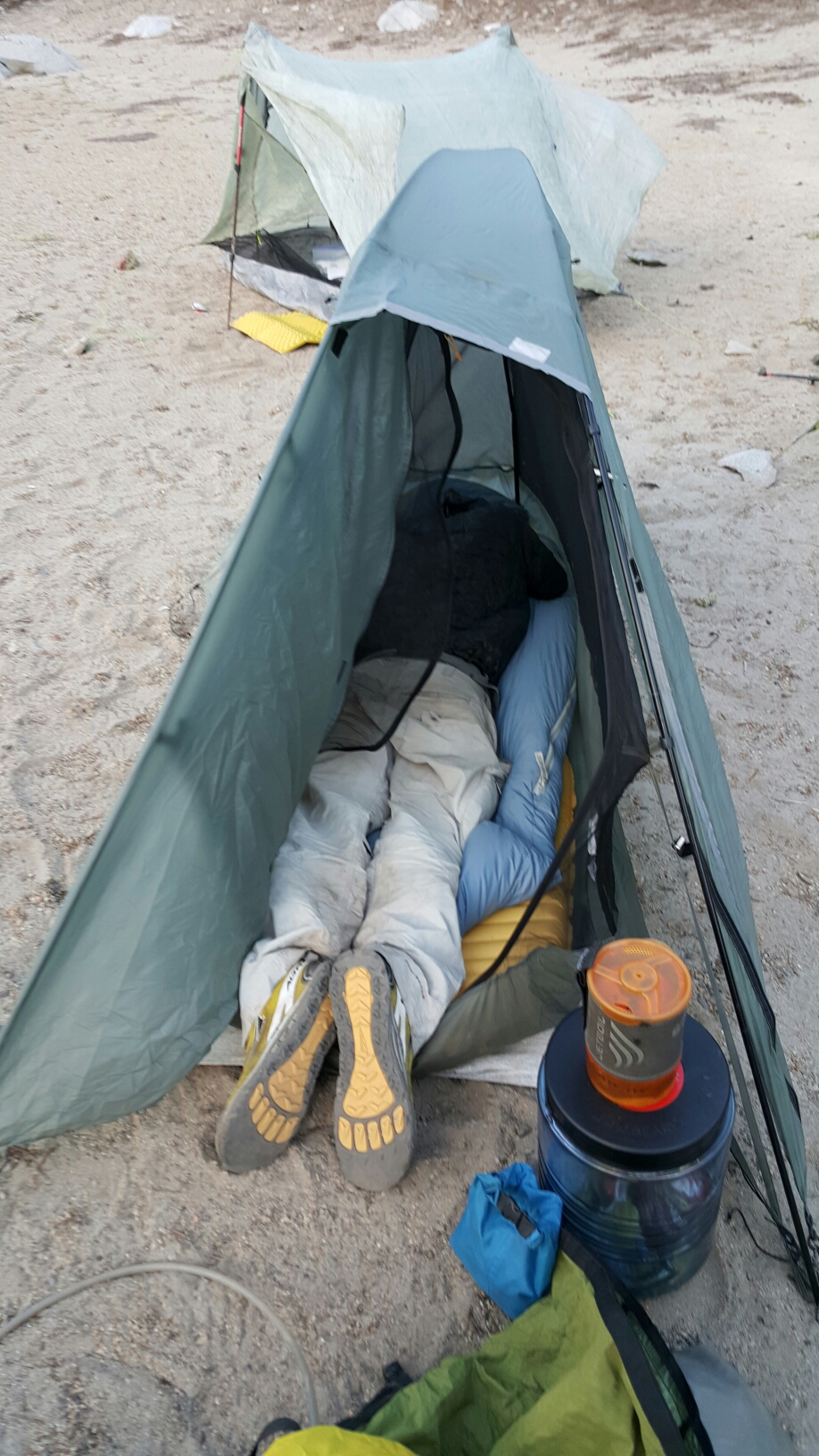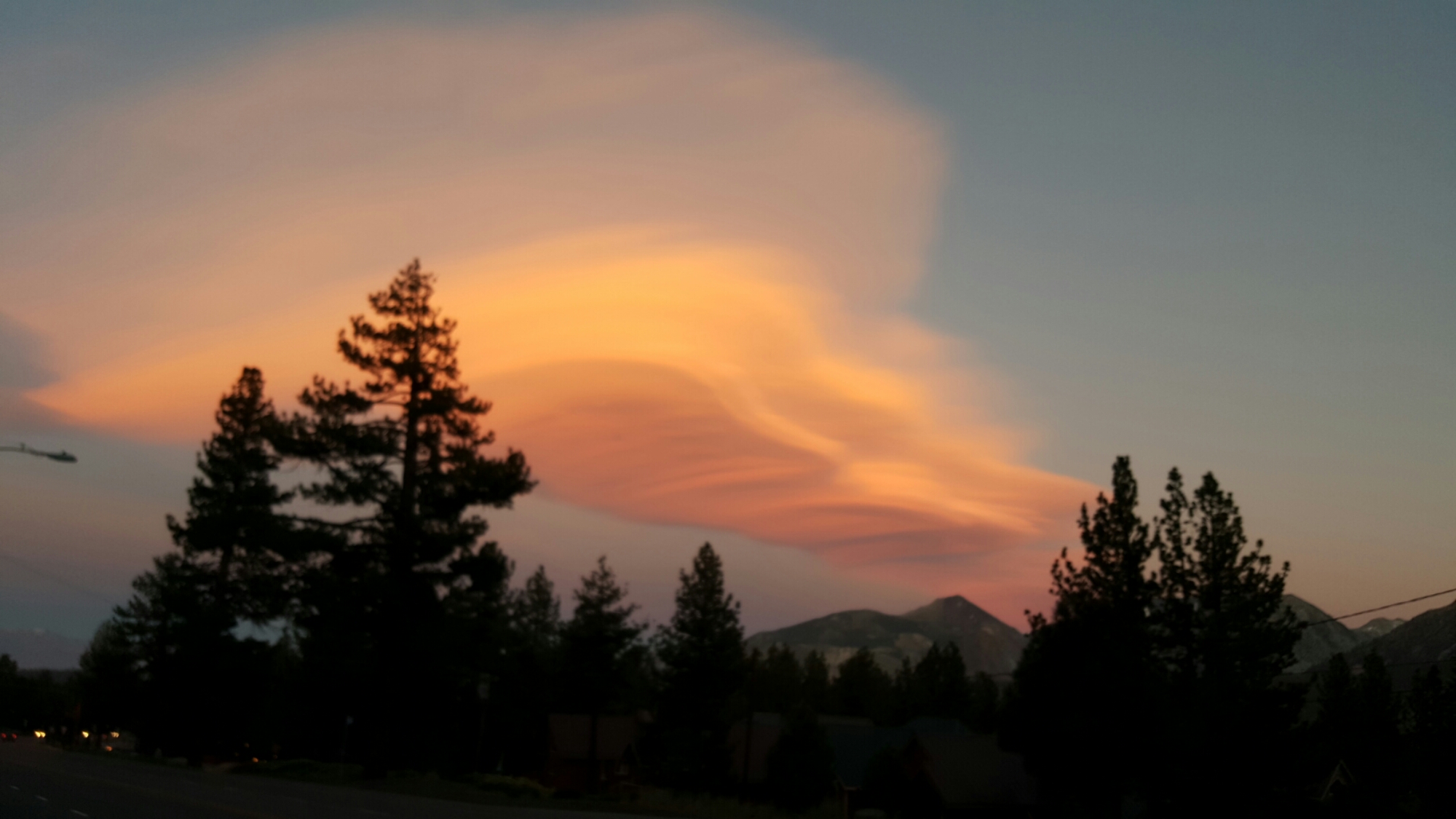 Sunset over Mammoth. Fatigued, but I've food, drink and friends. A nice ending to the day.