June 26th
RebelBiscuit and I took the earliest free 2 hour shuttle down to the bottom of Yosemite Valley (10 am). Immediately ate pizza and missed the very next and last shuttle out of the valley (1:30 pm). Dumb system. We were lucky to make two consecutive hitches back to Tuolumne with Chopsticks and TurnipKing.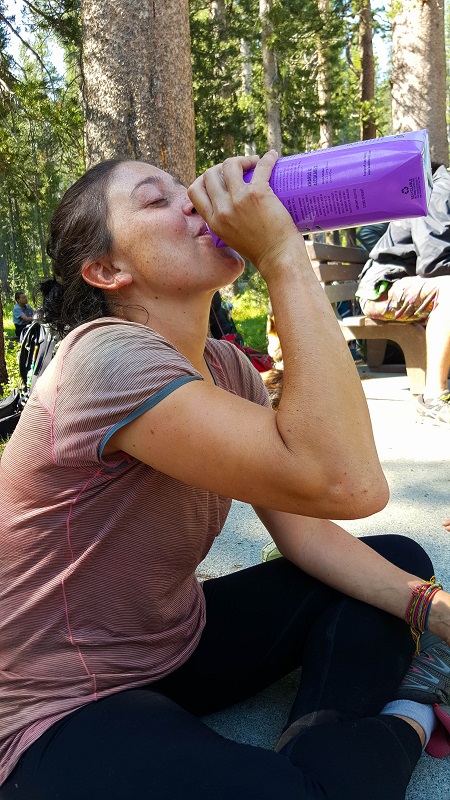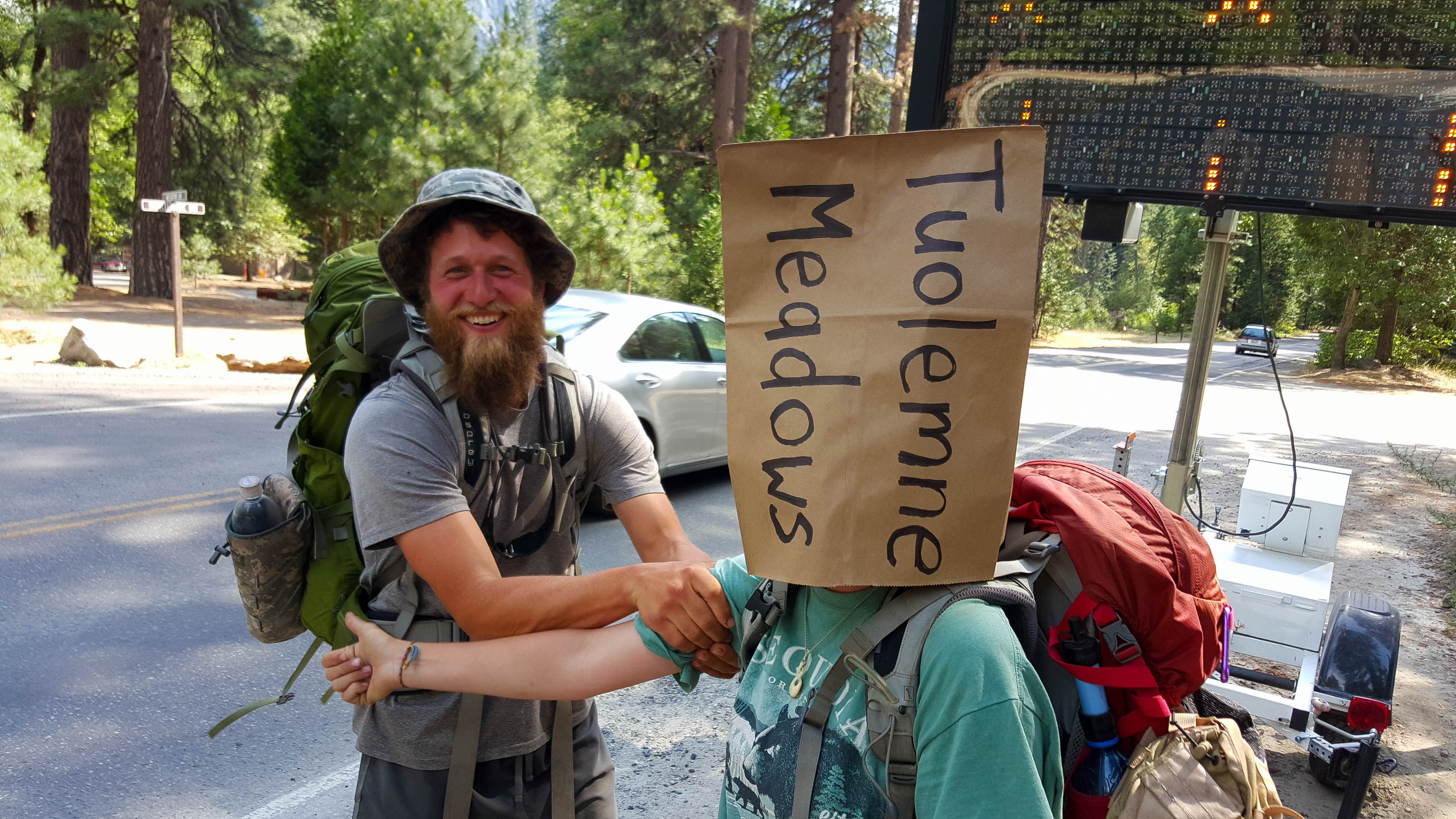 Enjoy the dancing antics of Rebel as she tries to secure us a ride, hehe. Ultimately, sadly, these efforts were fruitless, although plenty of people honked or waved.
Highwater, Colo, Fancyfeet and Geisha decided to hike 22 miles down the JMT to see Half-Dome and Cloud's Rest. (Geisha got lucky with a hitch and made it home before nightfall.) I would like to see both sites someday but really needed a down day. I've been feeling depleted and the skin on my left heel has cracked deeply. Need my heel to heal.