June 27th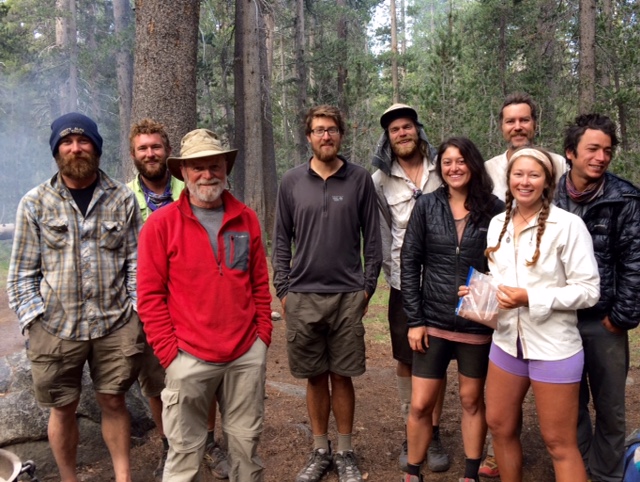 Colo, Highwater and Fancyfeet were stuck in the valley yesterday without their shelters or sleeping bags, after having visited Cloud's Rest. (Really dumb system that the last bus out of the valley is 1:30 pm.) Fortunately, they asked around the hiker campground and one hiker was generous enough to loan them his unused tent and a blanket. The three of them survived and caught a morning shuttle back to the Tuolumne hiker campground.
Everyone was pretty tired from their non-PCT adventures and the day just turned into a social one of everyone sitting around a campfire. I suppose the deal was sealed when Howly unexpectedly returned from the general store with his bear canister full of ice and a 12 pack of Coors, haha. Cobain has a nice $45 mandolin that he provided, and we enjoyed hearing several people play throughout the day. We pooled together some petty cash and soon we were enjoying hot dogs on an open flame.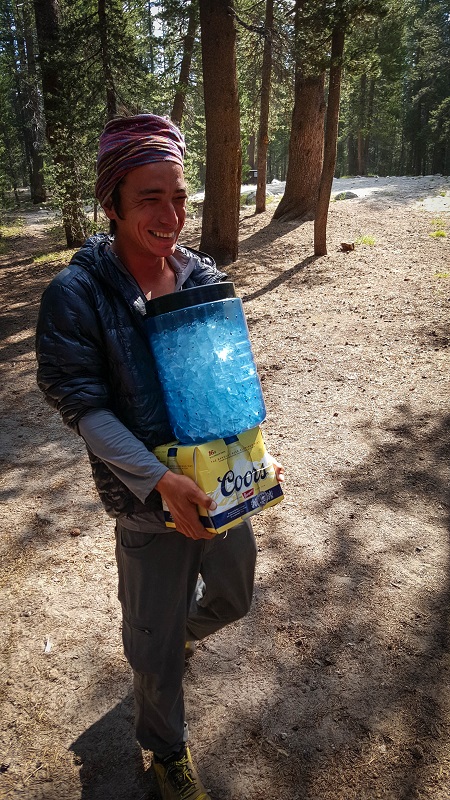 The general store was priced surprisingly well, and I may have drank 5 of their chocolate protein milks at $1.05 each.
One unrelated note. I discovered that an unnamed hiker who has been hanging out with us the last couple of days is a fugitive of the law. He is supposed to serve a year for three DUIs. Then he said he's due for his next six months of food stamps. o.O It'll be interesting to see how that pans out.