We met Six-2 in Albuquerque, were he'd previously lived for six years. It was fun to visit his old haunts, including a Lebanese auto maintenance garage that doubled as a restaurant. Like a quikimart with a couple of booths inside. The food was delicious.
We took a cable car up the local mountain range, and even briefly made it to Santa Fe, where we enjoyed even more tasty New Mexican food. Briefly stuck my head in George Martin's cinema, which was fun to see. Also saw a nondescript doorway (not below) which was the portal for all employees to reach Los Alamos during the war years.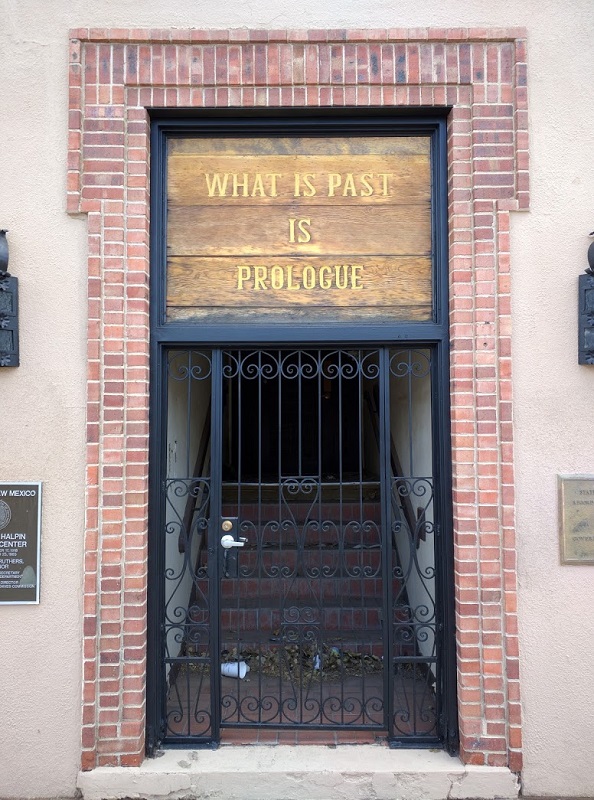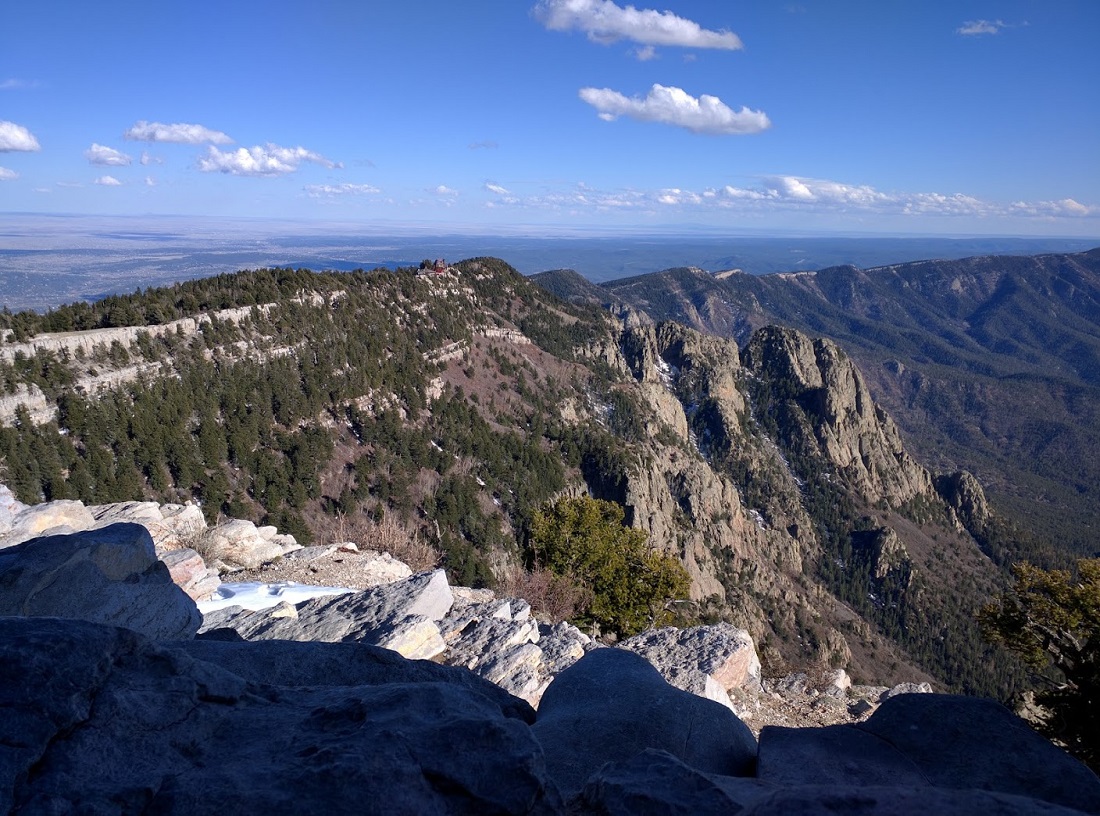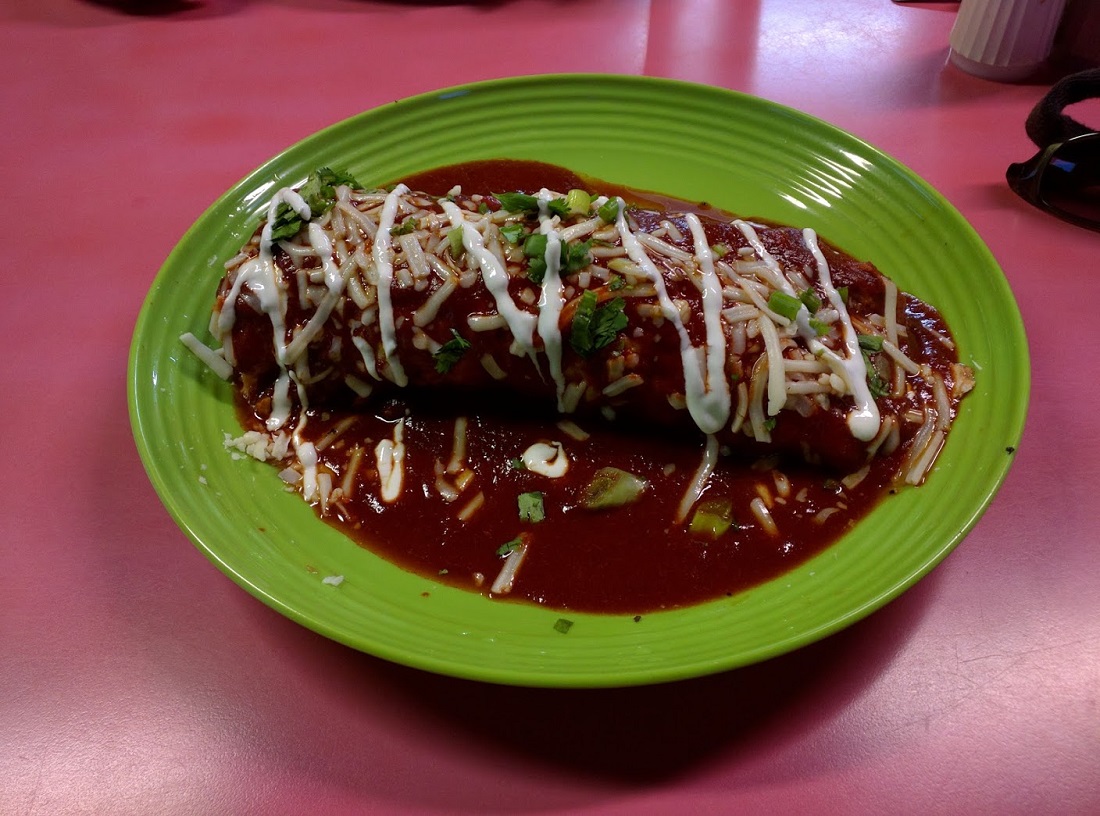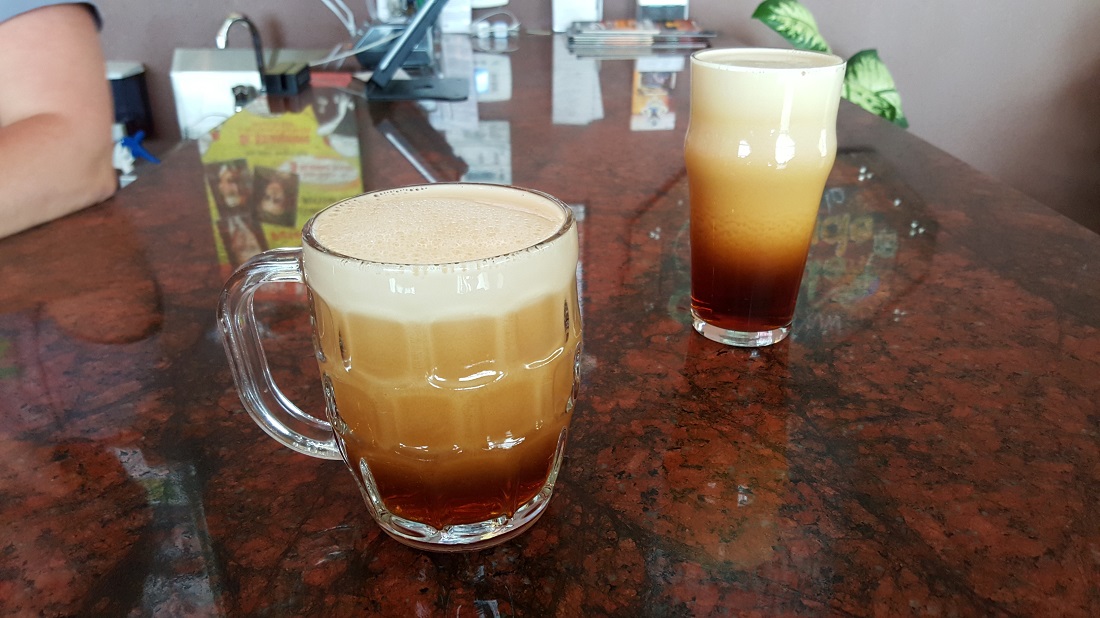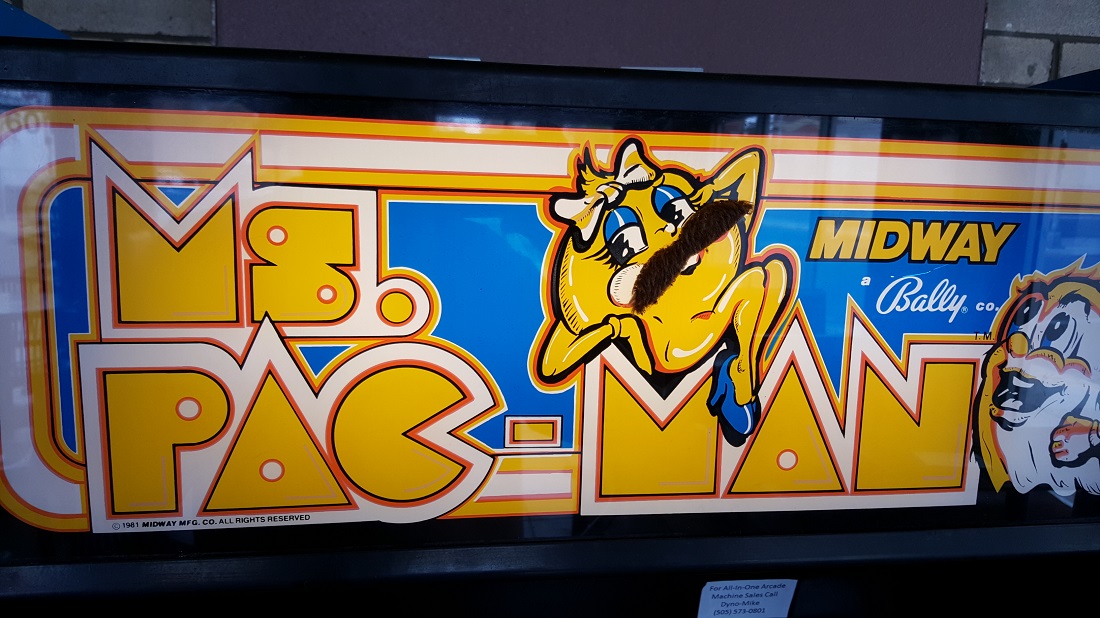 In Albuquerque, Six-2 and I boarded a Greyhound bus, which was supposed to take us to Las Cruces, where we'd catch a connecting bus to Lordsburg. Unfortunately…it didn't work out that way.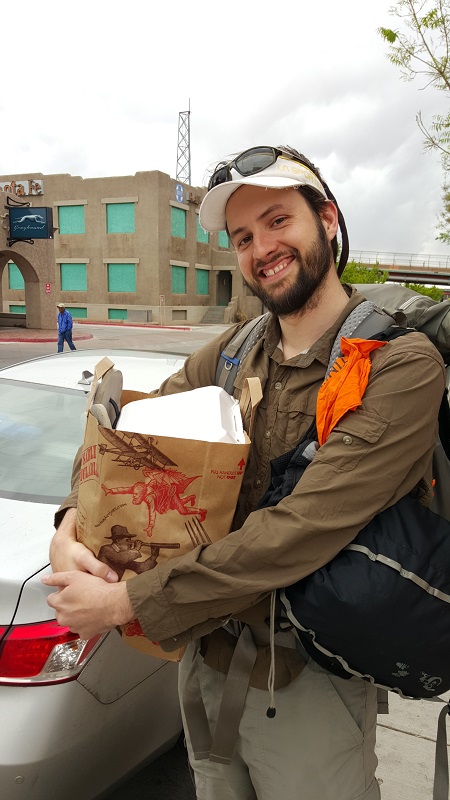 The bus dropped us off in the middle of nowhere, behind a gas station on the outskirts of Las Cruces. We'd missed our connecting bus by 5 minutes. They suggested we could wait until morning, but we implored him for a different solution. He agreed to take us further south to El Paso, on the US/Mexican border.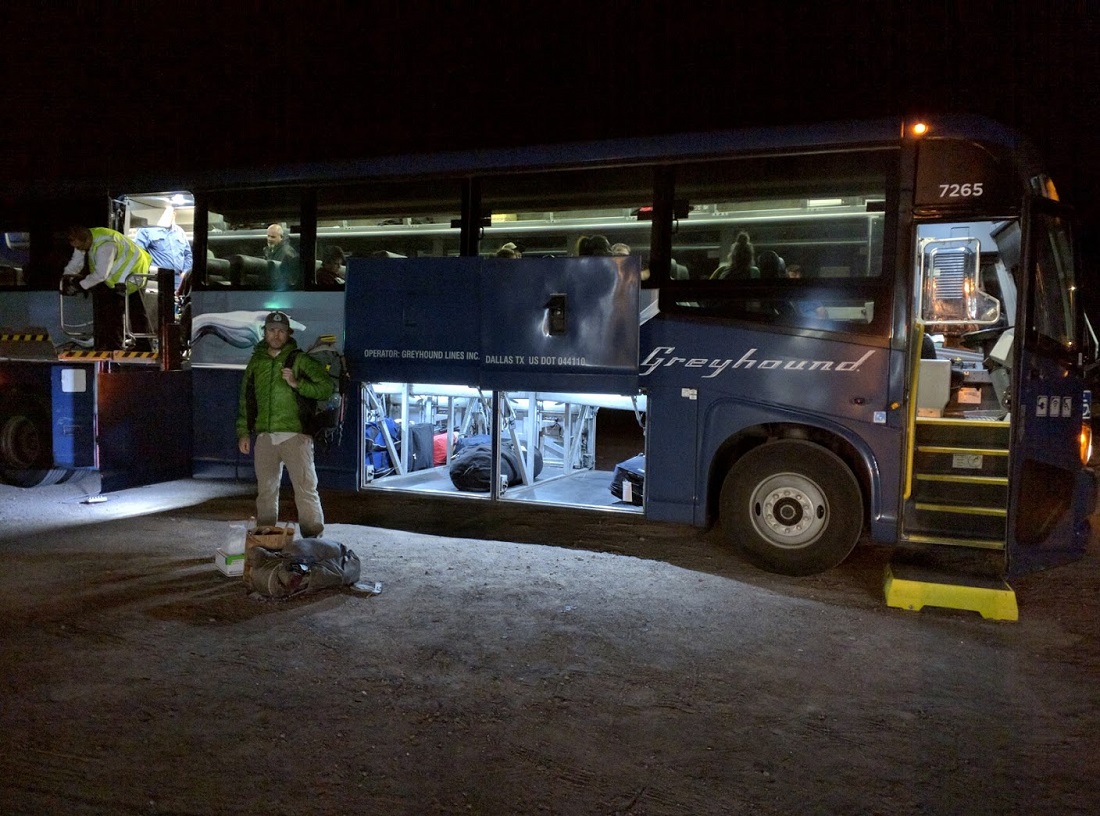 We spent about 4 hours in this waiting room, where the guard frisked and checked the carry-ons of everyone but us. He said just a week or two before, he'd seen a man shot behind the depot. I stayed awake, mostly due to lights and loud TVs.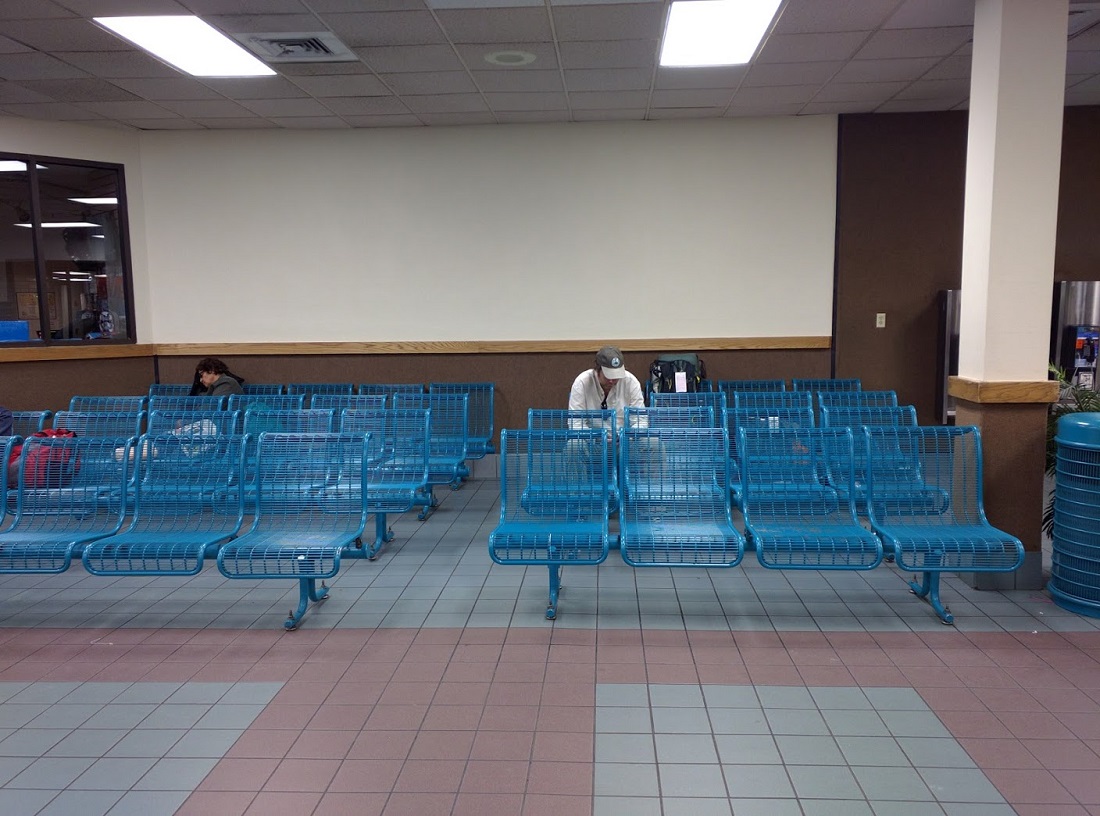 Fortunately, the Econolodge in Lordsburg was sympathetic and allowed us to bump our reservation 5 days forward. We caught the connecting bus to Lordsburg and arrived at a gas station there at 5:45 AM. We were two miles from the Econolodge (where hikers are supposed to rally for the shuttle to the border), and we had 30 minutes to make it. We desperately sought a hitch from every car that came through and were lucky to soon get one with a man driving a utility truck. We made the shuttle with only minutes to spare.