May 18th
Total mileage: 430
Today's mileage: 27


Long day, 6 liter water carry, 2 long ascents, and probably 10,000 toxic poodle-dog bushes.
We had a strong morning as Armstrong, Hendrix, Clark Kent and I sang about 200 fragments of songs. We generally went out the gate with 1st verse, 1st chorus…and then no one could remember the 2nd verse, so we'd return to the chorus again. At one point, we asked Clark Kent if he had any suggestions. "Maybe some Eagles?" So we sang Hotel California, and as the solo approached, I wondered if any of us could do it justice with our air guitars. I'm proud to say that all 4 of us nailed the solo. Afterward, Clark said, "Heh. That was awesome."
Hendrix, demonstrating once again his peanut butter-water system. At one point in the day, we looked out over a huge valley that was nothing but the remnants of a wildfire, save for in the very center, where a fire station stood. We joked that they had to be the worst firefighters in the history of firefighting…they saved only their building?! Of course, we know the station was likely built *after* the fire, hehe.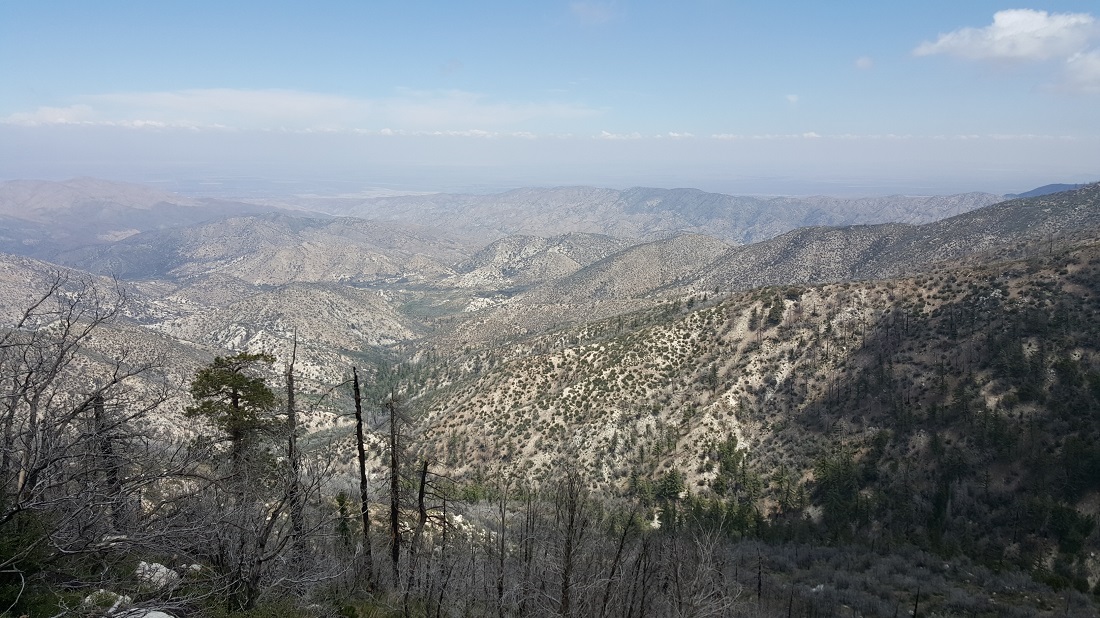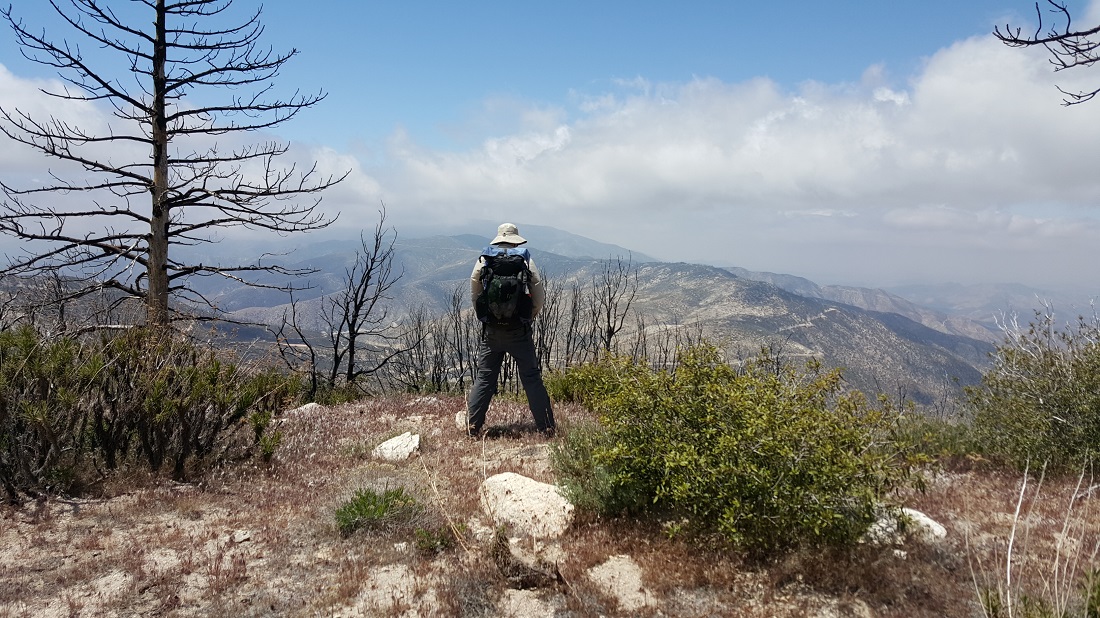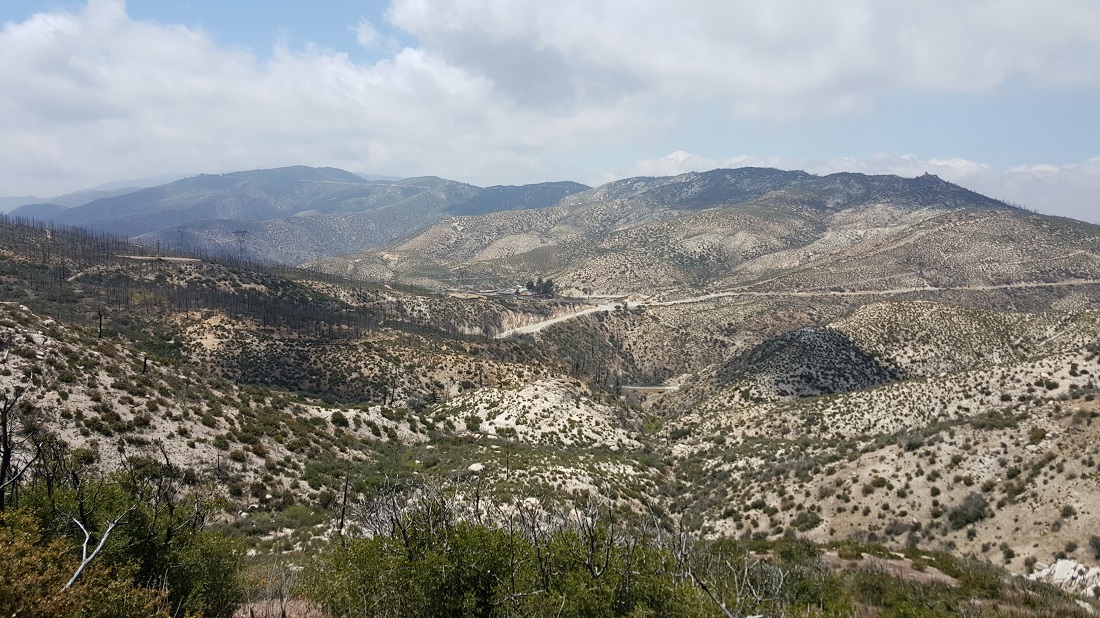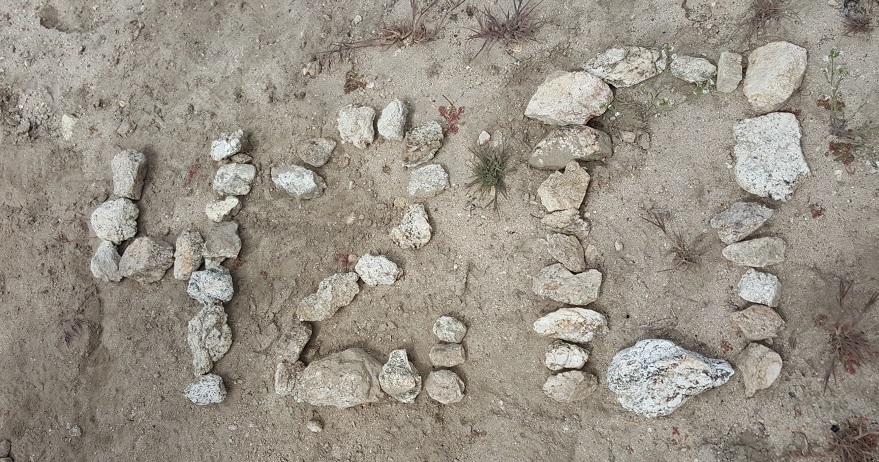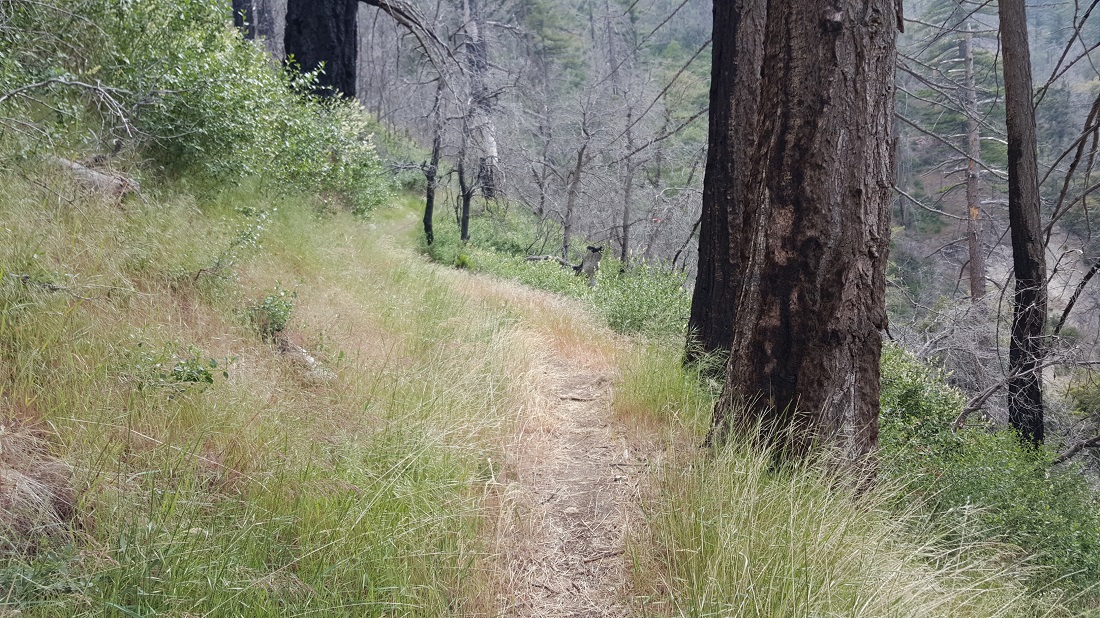 Poodle Dog bush grows quickly in burn areas. Contact can cause a reaction like poison oak. It has a very pungent odor.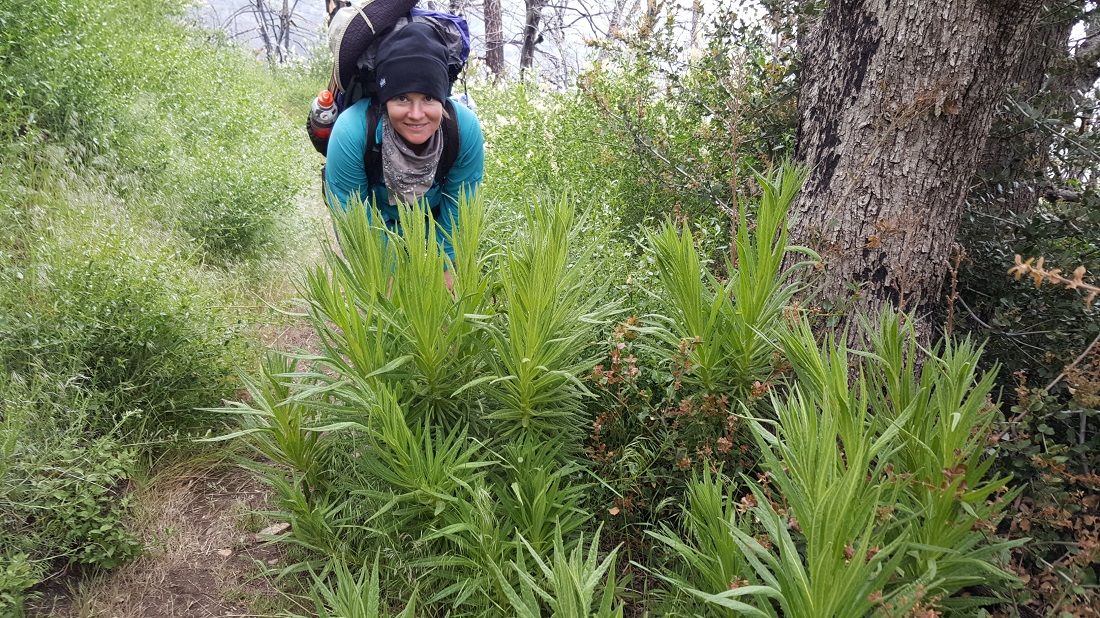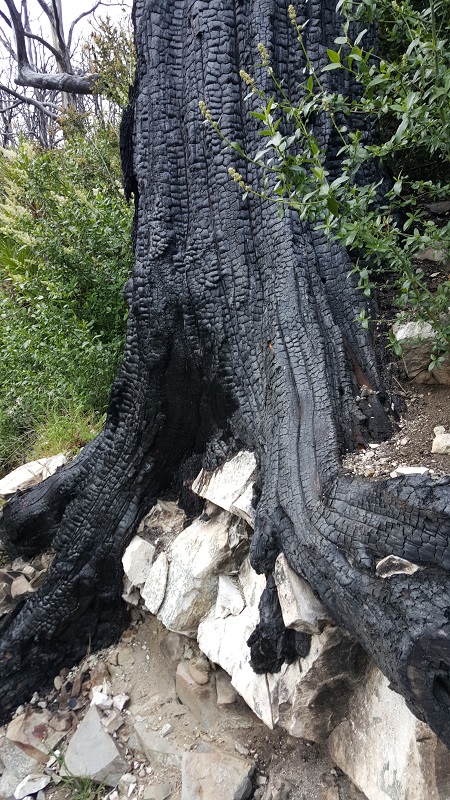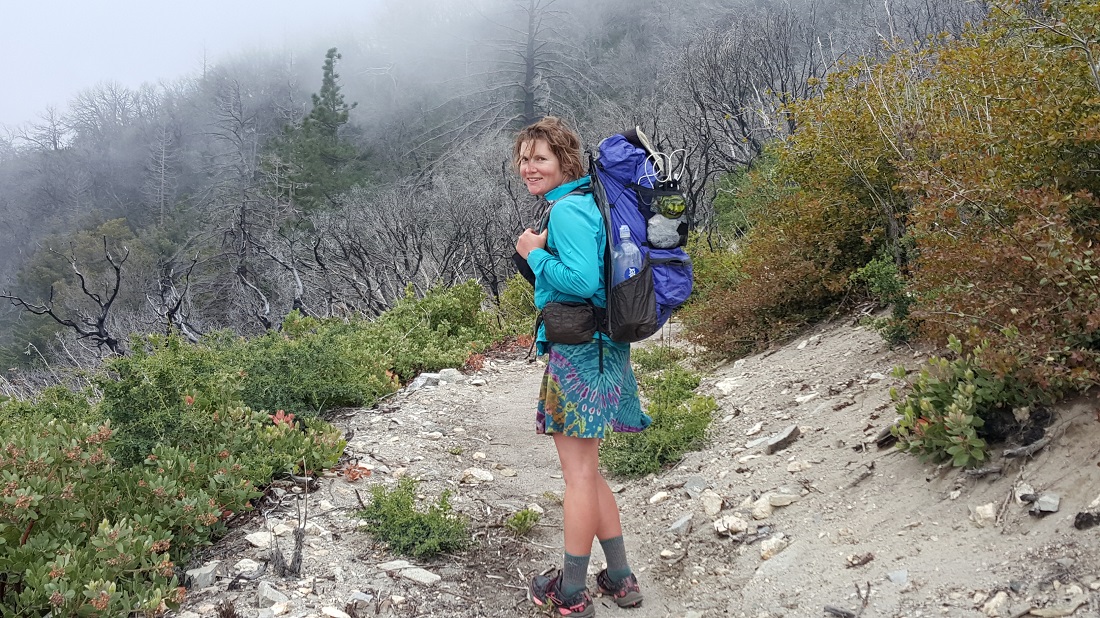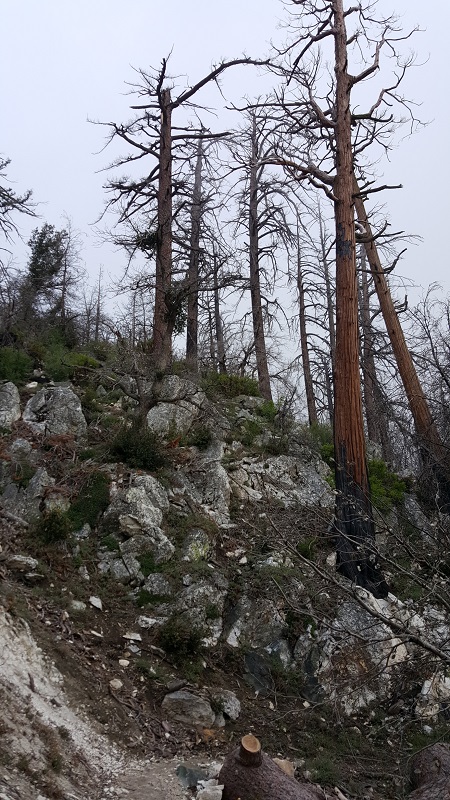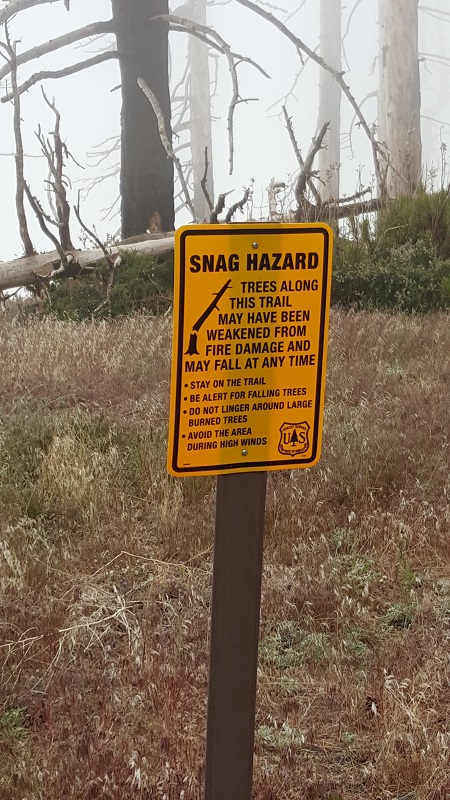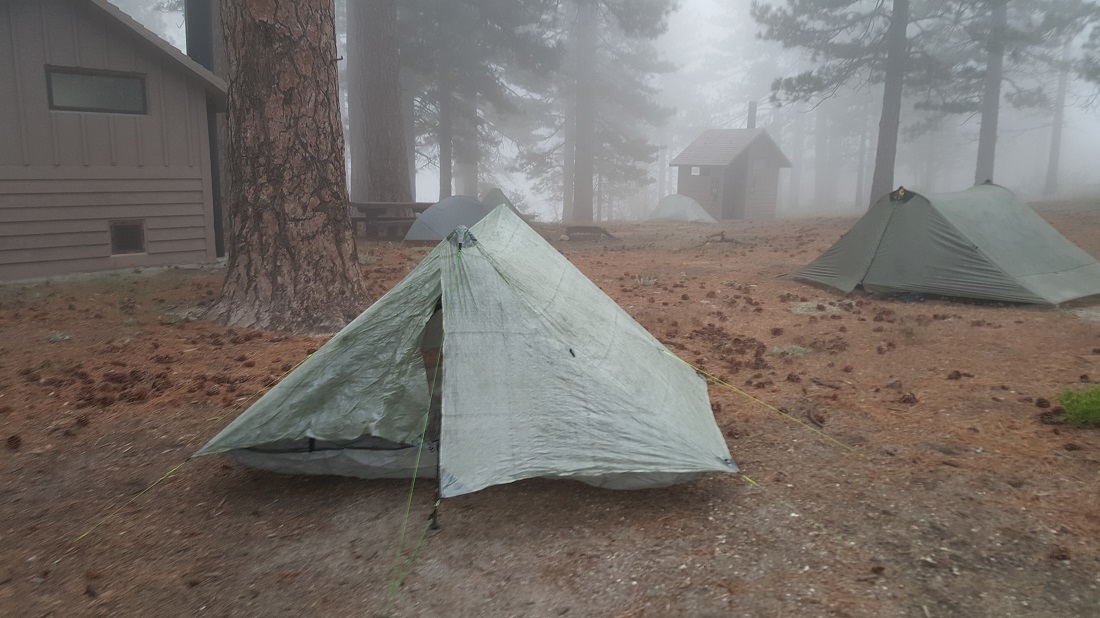 Spent the night at Messenger Flats campground. Amazing how cold and foggy it got on the ridge, in sharp contrast to the heat of the day. I used a mylar blanket for the first time…think it was worthless.