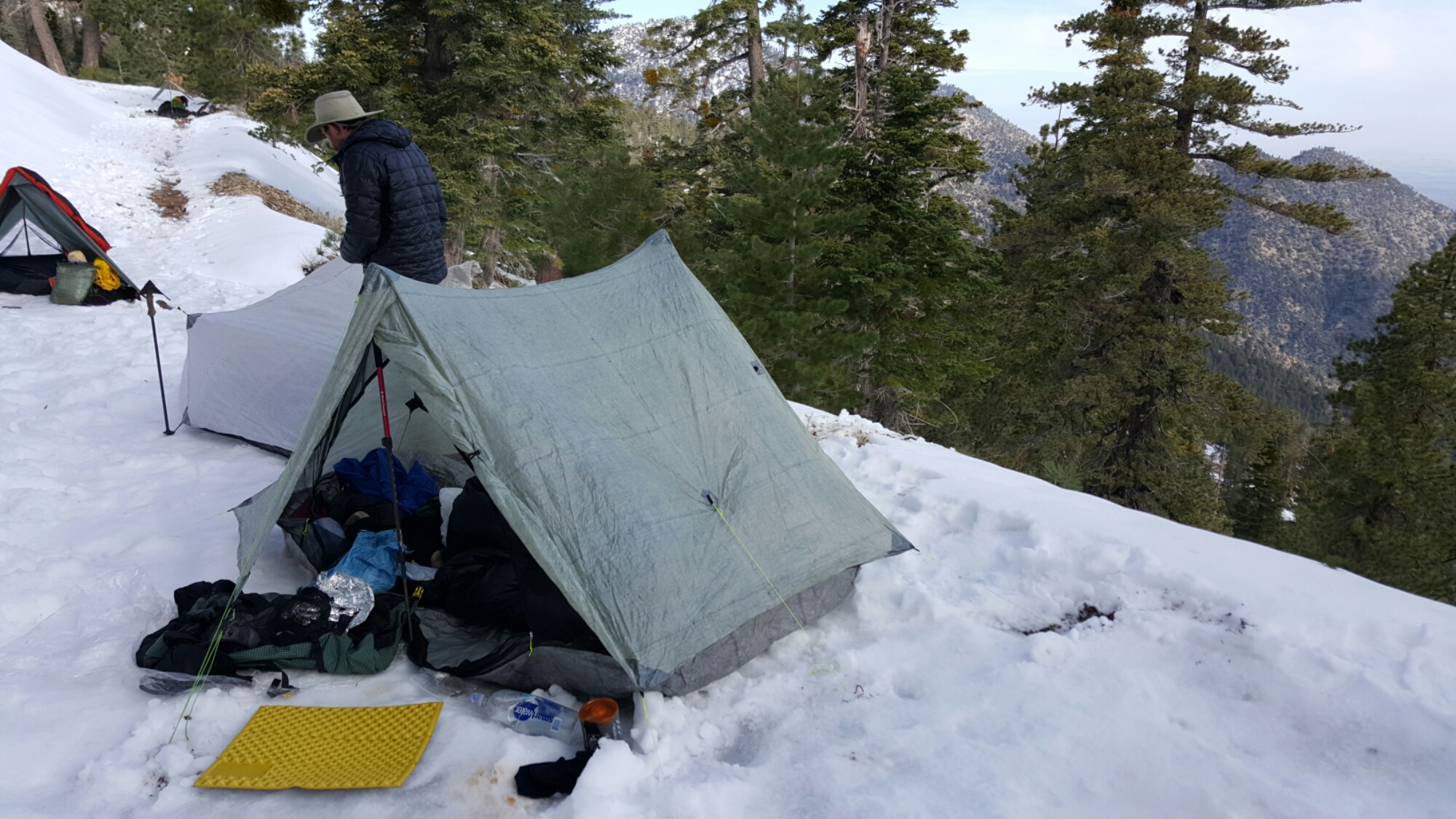 We camped at Little Jimmy's campground. Had hoped we reach it with flat dry places, but unfortunately, that wasn't the case. There were an estimated 50 people there, including scout and church groups. A bunch of us thru-hikers camped on a snow-covered service road. It was a very cold night and, unfortunately, I seemed to have lost one of my gloves during yesterday's ascent.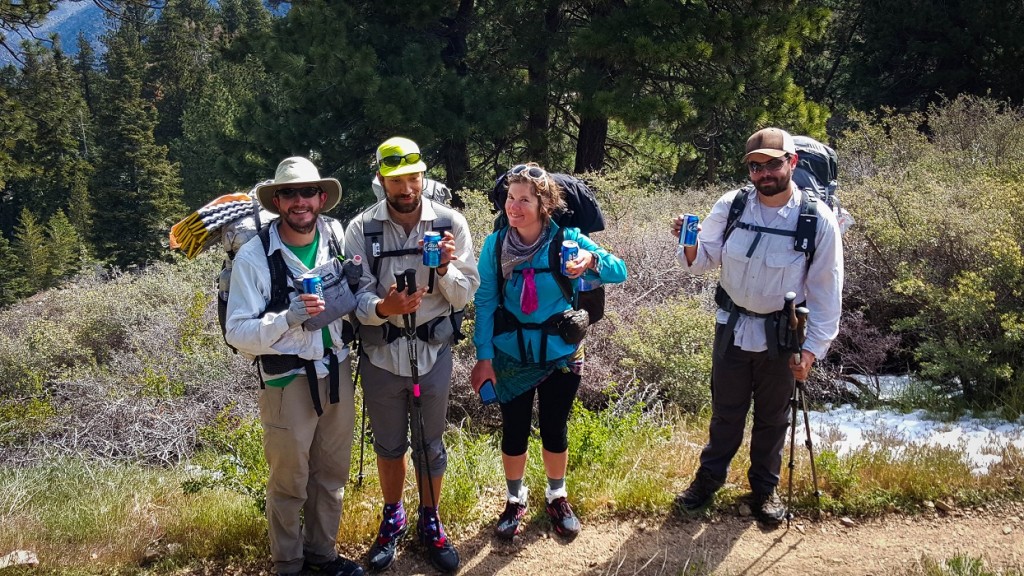 To Armstrong's credit, just before we reached the trailhead on our descent of Baden-Powell, he found a cooler with some expired BudLight. Here you can see Armstrong, Switchfoot, Honeybadger and Mac enjoying a beverage at 9 am, hehe.
Upon reaching the pavement soon after, we were once again thrust into a dilemma. The next few miles of trail are officially closed due to an endangered species…a yellow frog of some sort. Once again, the PCTA and the Forest/Parks Service can't recommend an official alternative to the PCT, so hikers are left to their own devices to decide which route is best. A large group of us ended up doing the road walk. There was some concern about two tunnels on the route, but they ended up having a sufficient enough medium that we felt safe and plodded through. By late afternoon, Armstrong, Honeybadger and I had managed a hitch down to Newcomb's Ranch, a biker's bar that was known to close relatively early. We treated ourselves to burgers and Fat Tire ale. This is also the first time where I met a Swiss hiker sitting next to us, named Recon.