June 13th
Total mileage: 795
Today's mileage: 7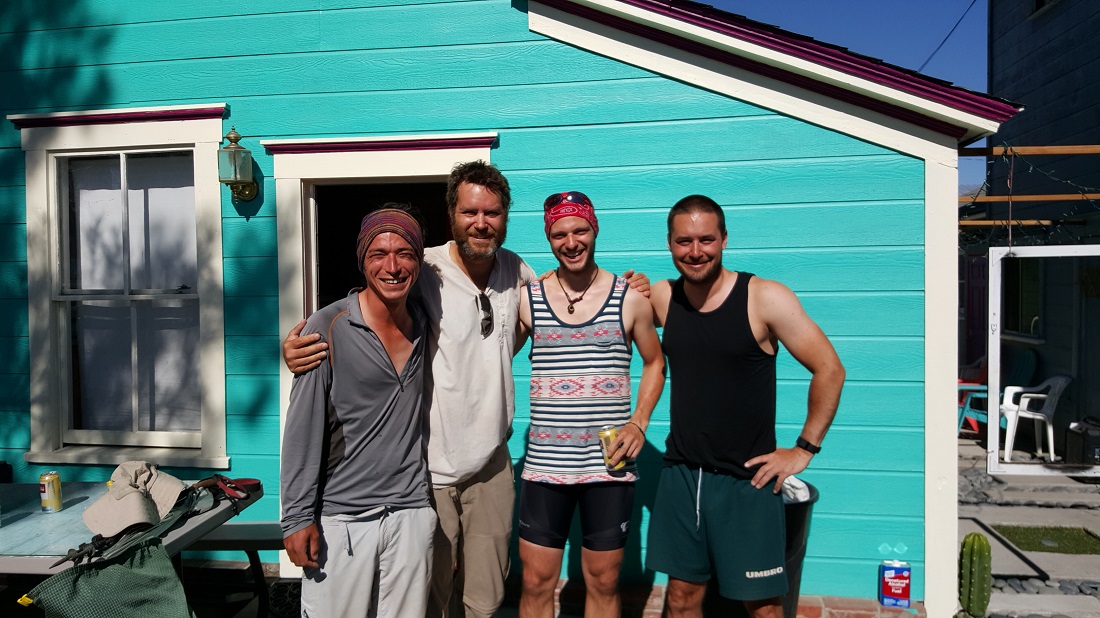 Howly and I caught a ride to the Onion Valley Trailhead to climb the Kearsarge Pass again. Someone thought it was wise to buy a 6 pack of glass bottled PBR (not me!), so his excellent hiking partner waited for him to consume them. We did the 7 mile trek to get back to the PCT, nearly breaking under our heavy packs. We carried 8 days' worth of food to reach Mammoth. No sooner did we complete the challenging pass then it began raining and hailing. We quickly got our shelters up and called it an early night.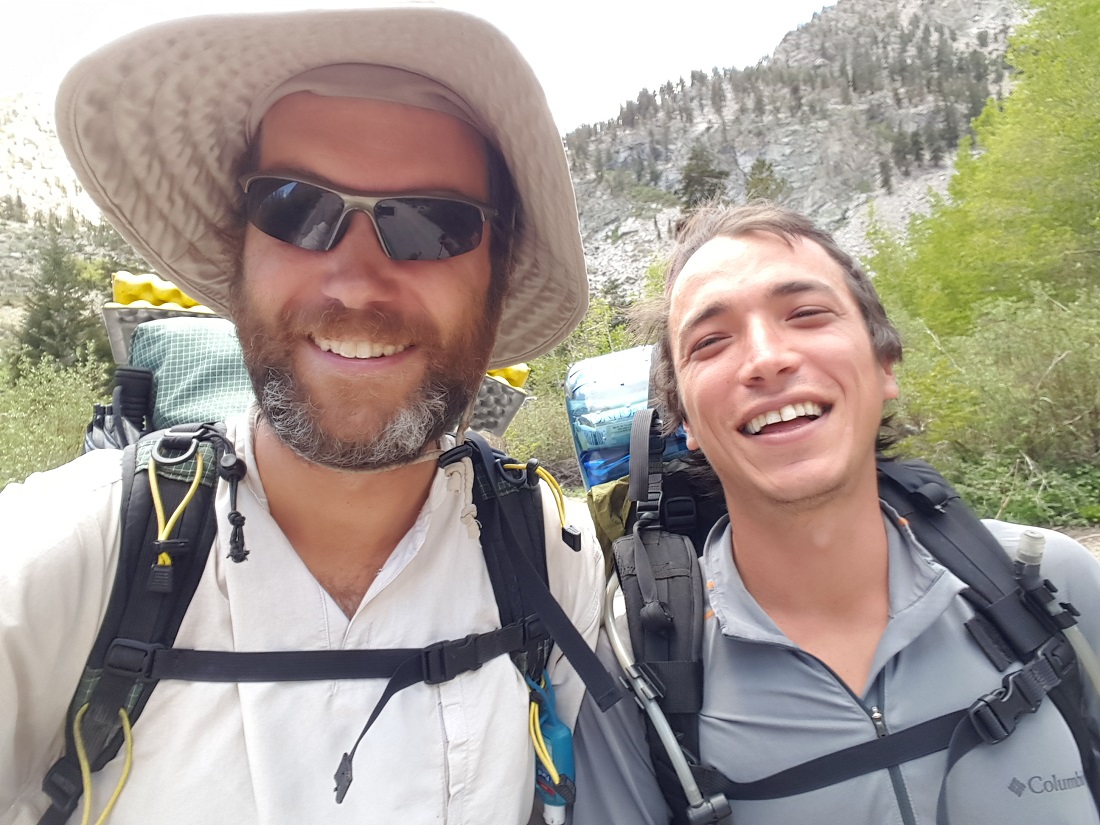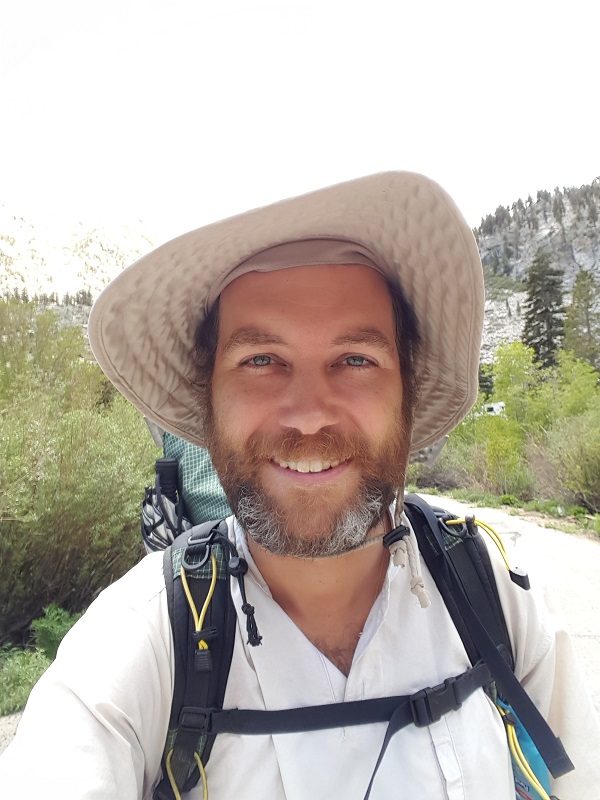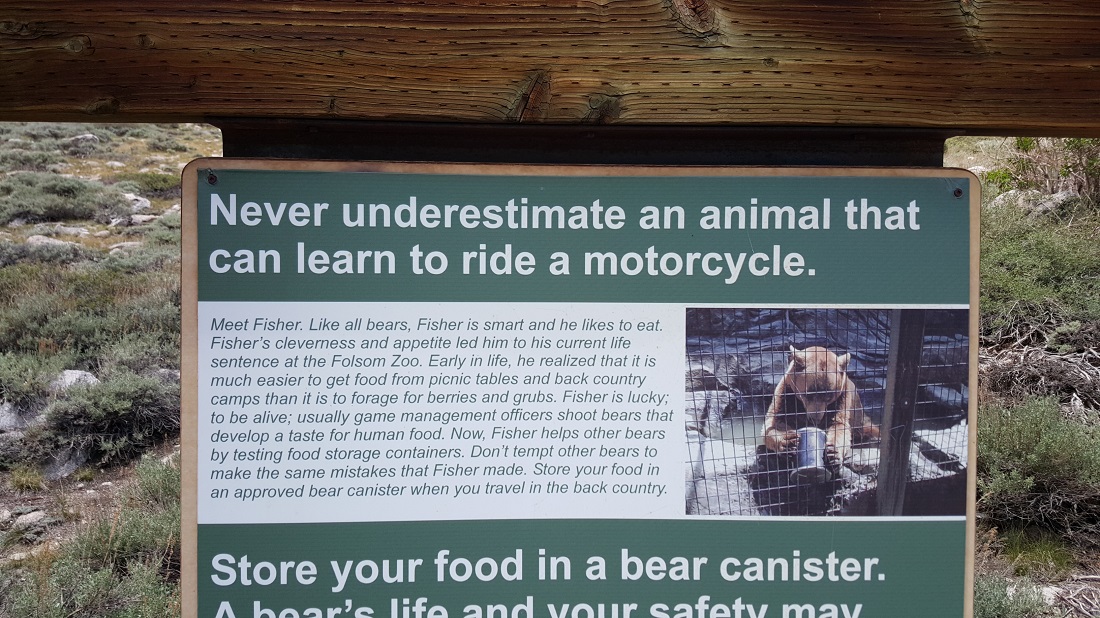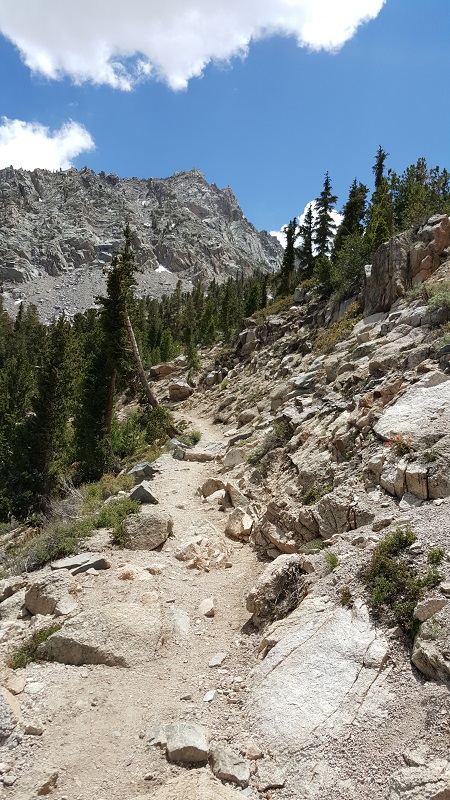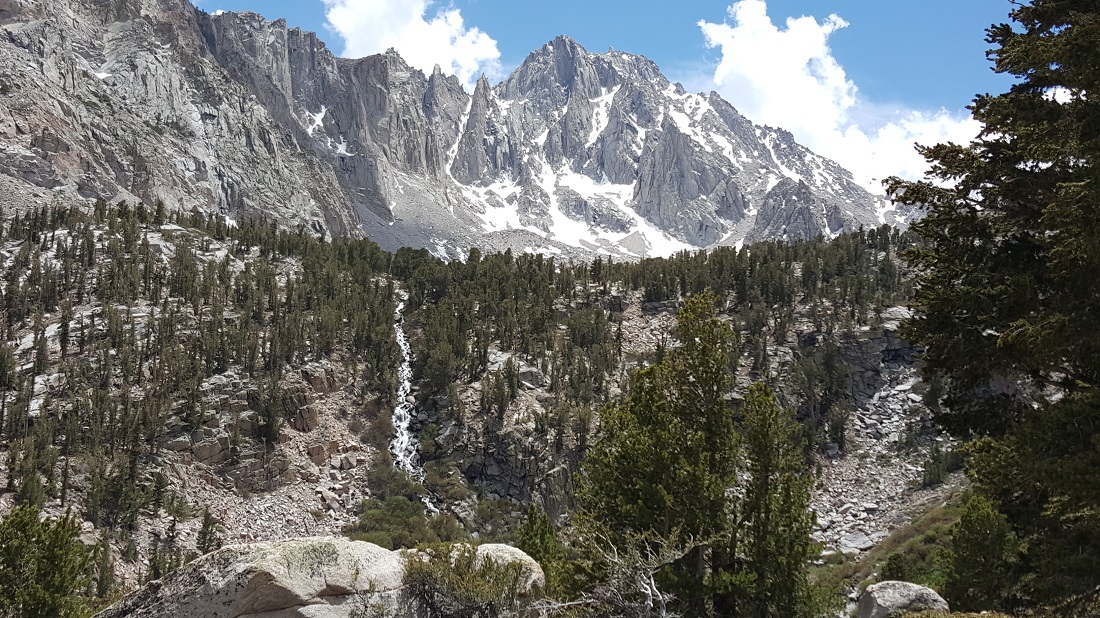 At times, this pass was a bit steep, as it isn't rated for horses and mules, as the PCT is. But I think exiting via Kearsarge has harder moments than entering. In retrospect, unfortunately, this is the moment where Howly believes he got a hairline fracture to due to the excessive weight he was carrying.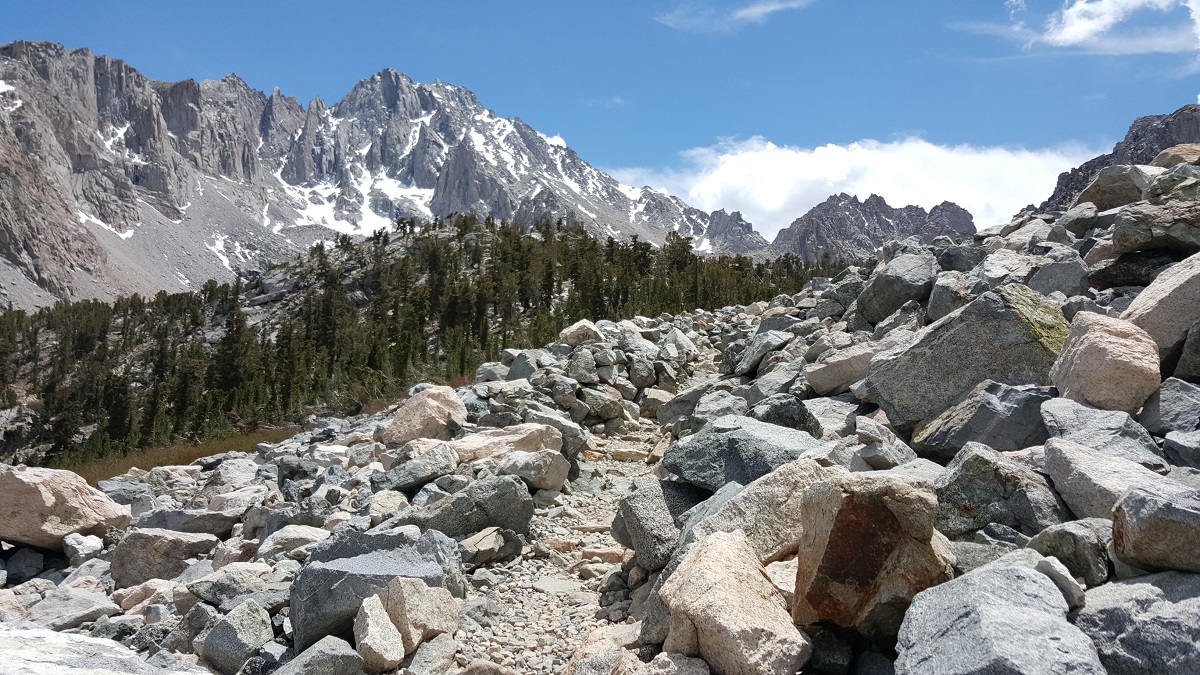 When Howly adorned the Frogg Toggs rainsuit, he assumed the persona of Froggy Fresh. I can't explain it.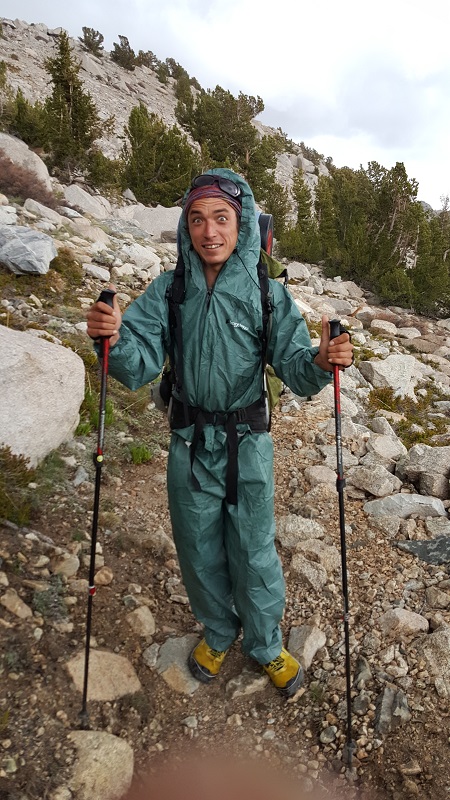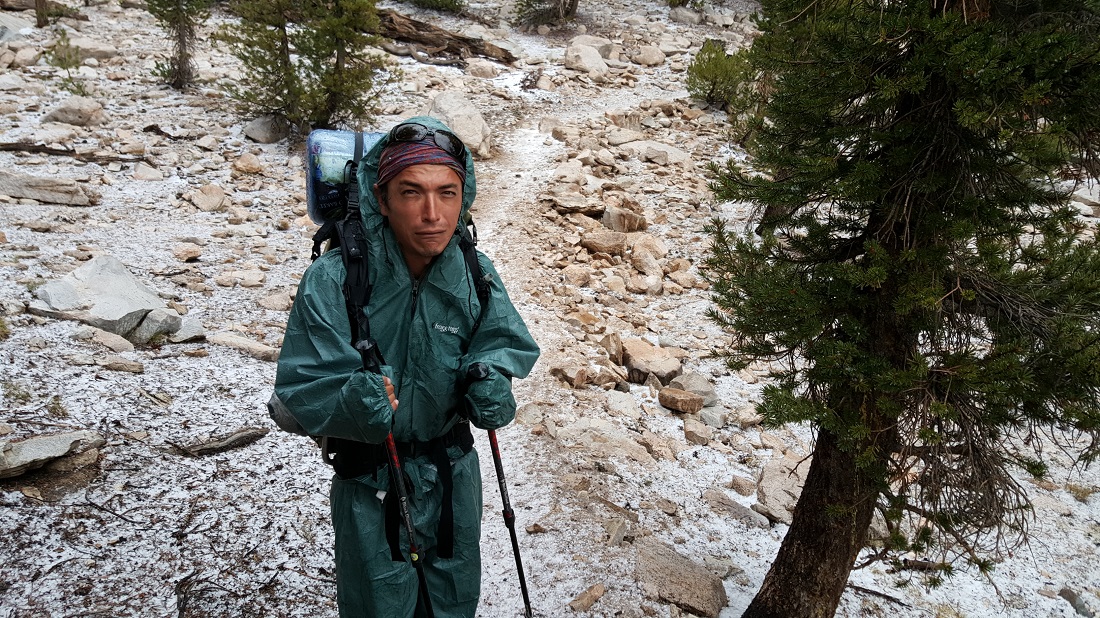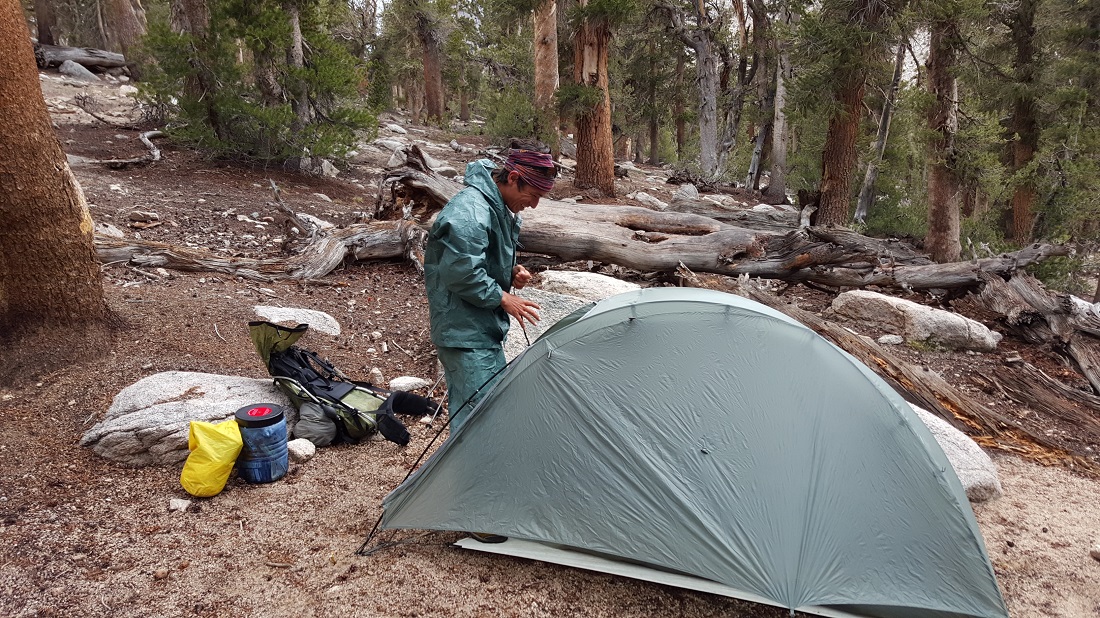 A man, waiting under a tree for the rest of his party, admonished us quite seriously, "Boys, get your shelters up fast. Bad weather is comin'." Well…it did. For about 15 minutes, and then it left. And it was only 5:30 or so. And neither of us felt like putting away out wet tents and hiking on, although it was weird to quit with so much daylight left.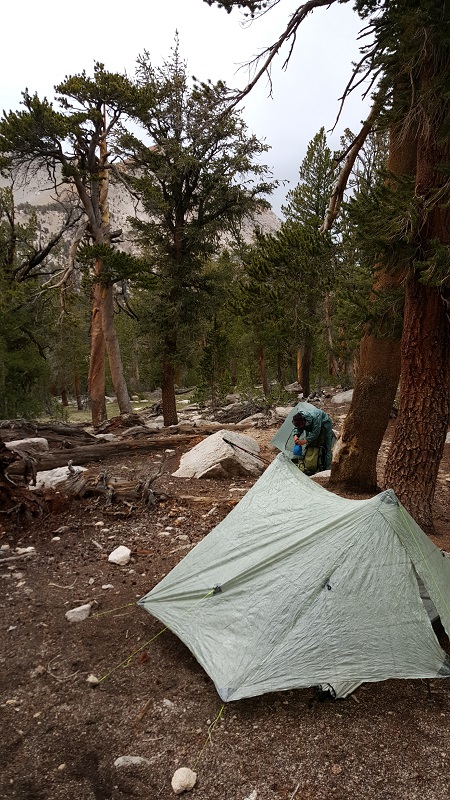 ---
EXTRA: Joe Brewer has an excellent video showing this stretch of trail from Kearsarge Pass (Mile 790) To Reds Meadow (Mile 907). I highly recommend subscribing to his channel: