August 15th
Today's miles: 17
My total mileage: 1475
PCT mile 1649

We made it. We're melting. A local said it's definitely over 100 degrees.
We made 150 miles in the past 7 days, a good week. We enjoyed meeting 6 or so southbounders from Canada! Unfortunately, there are very, very few northbound (nobo) hikers down here now, heh. Mulling over options now.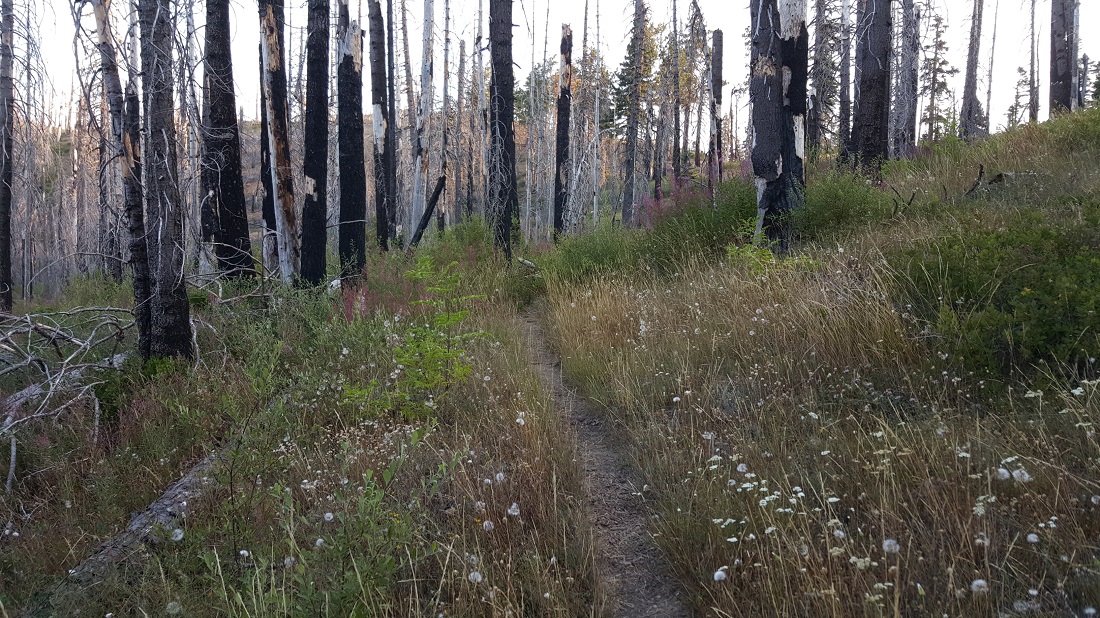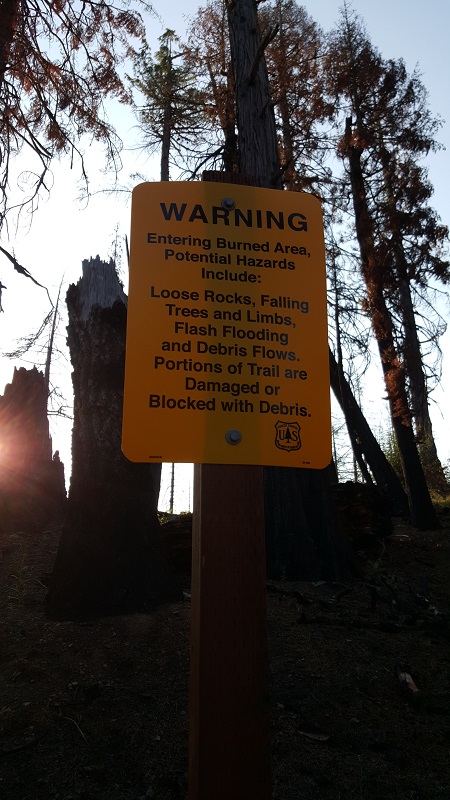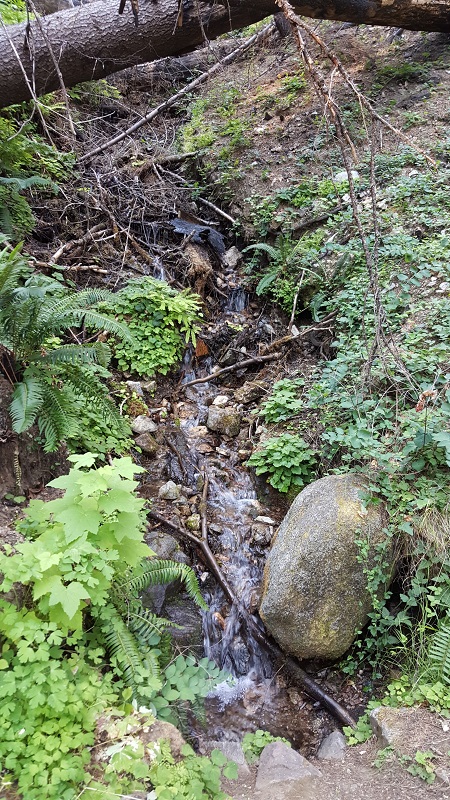 Our final water source. The bugs were particularly bad today and we just had to keep moving. It helped so much to know that town was only a few hours away.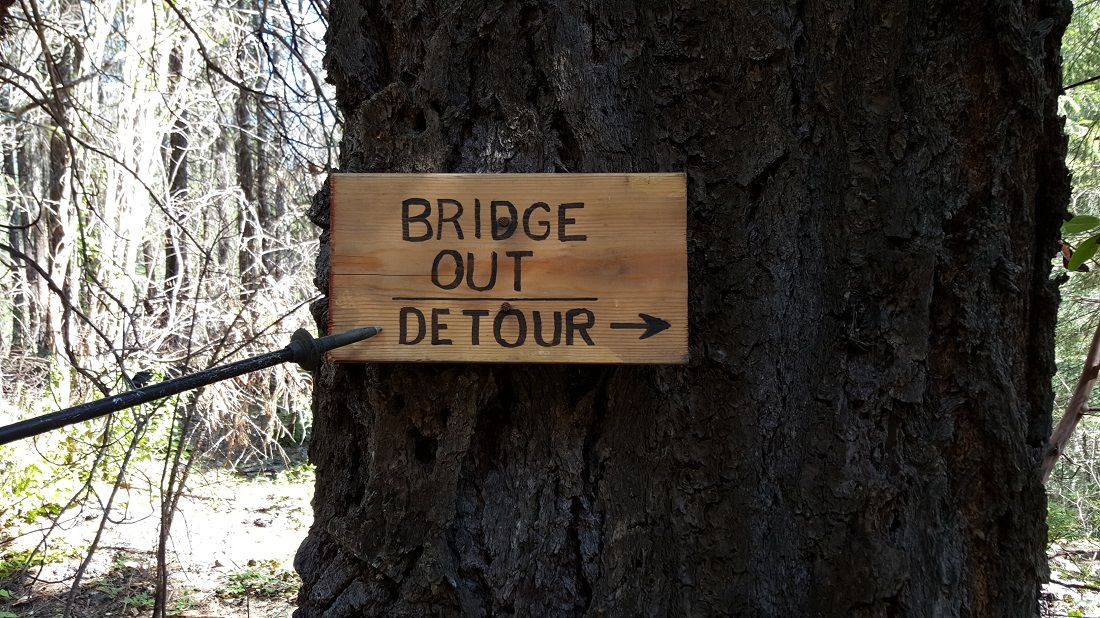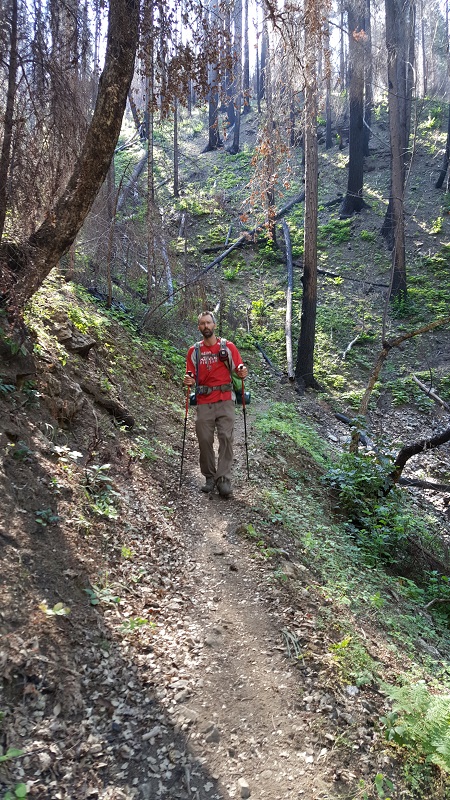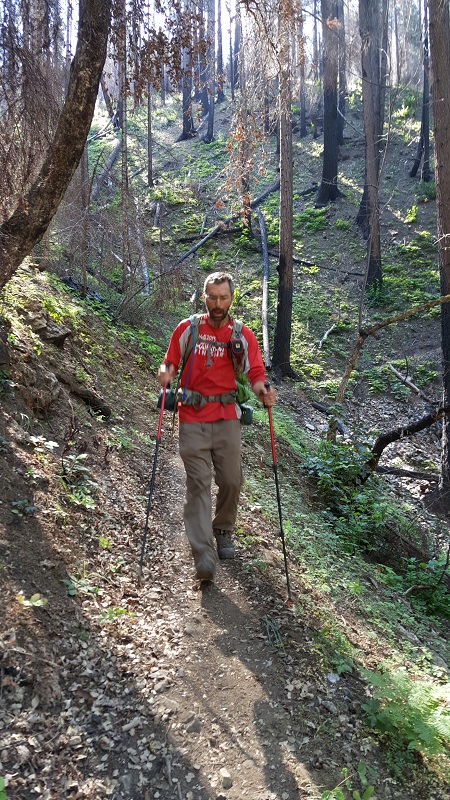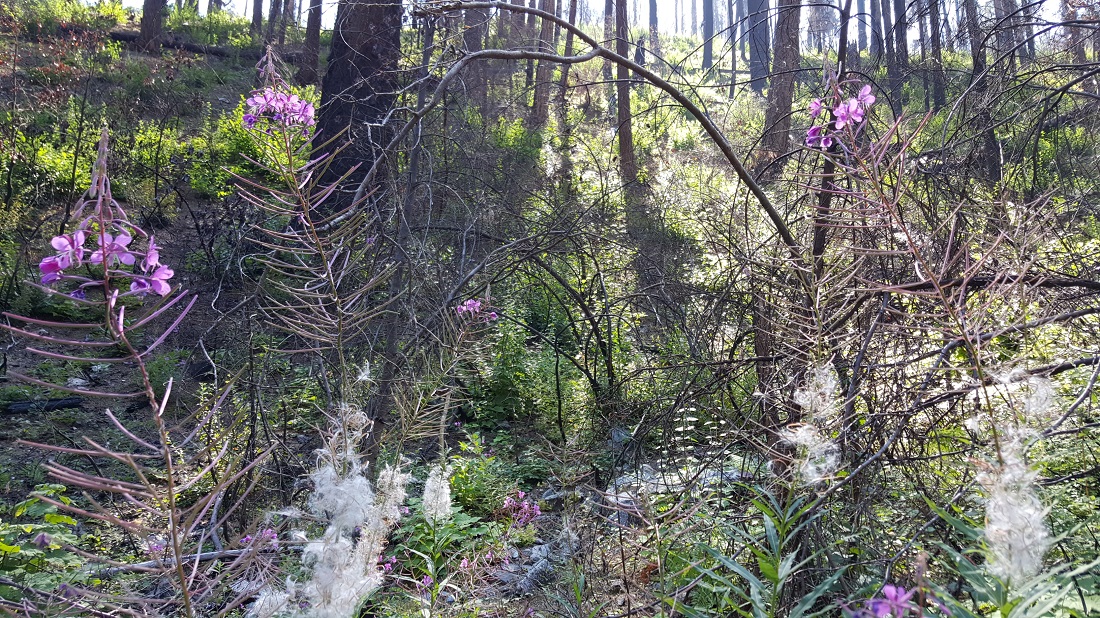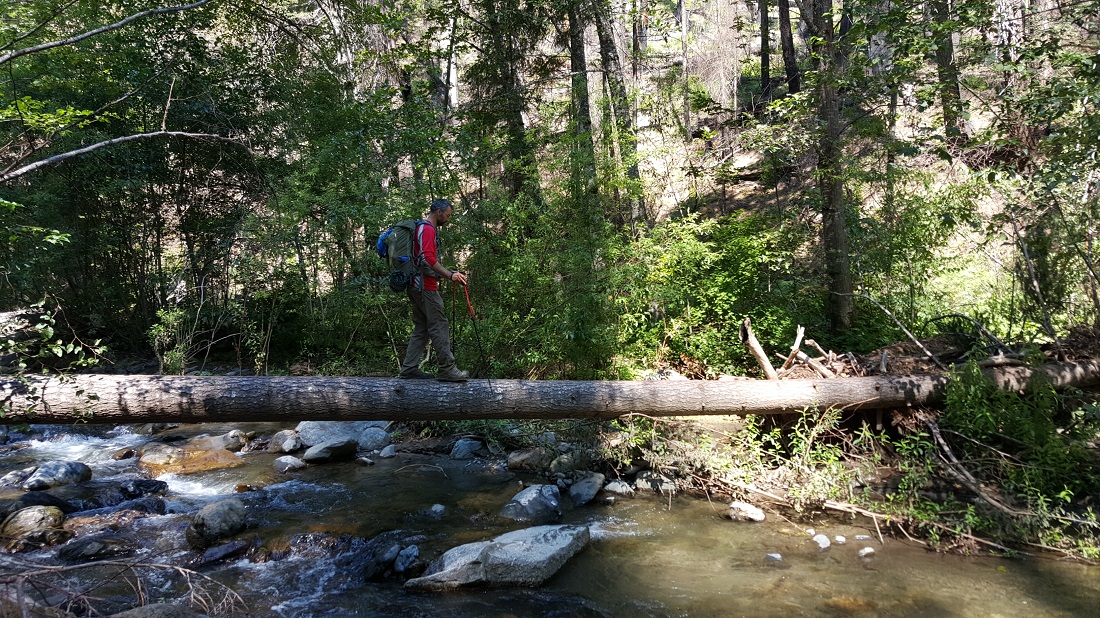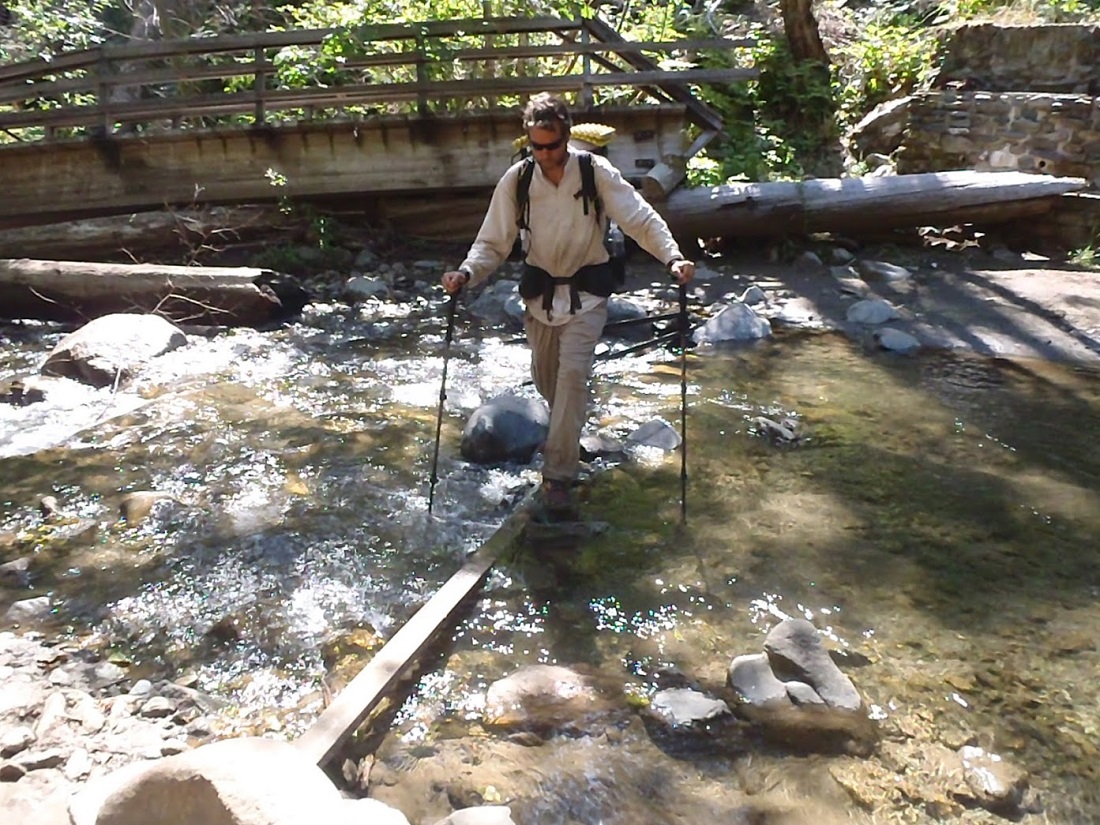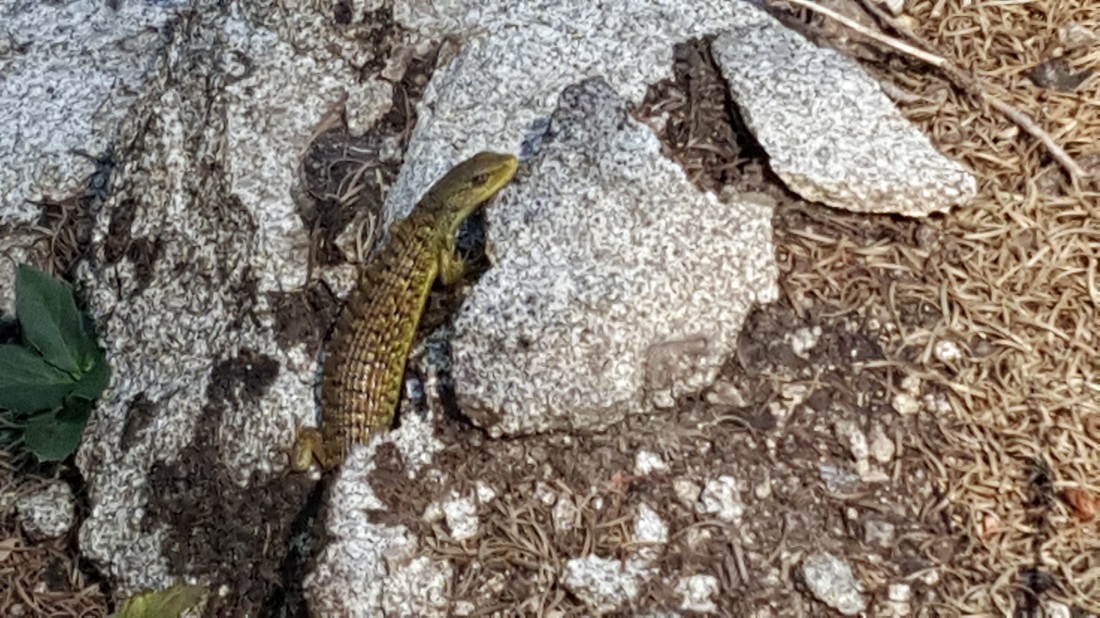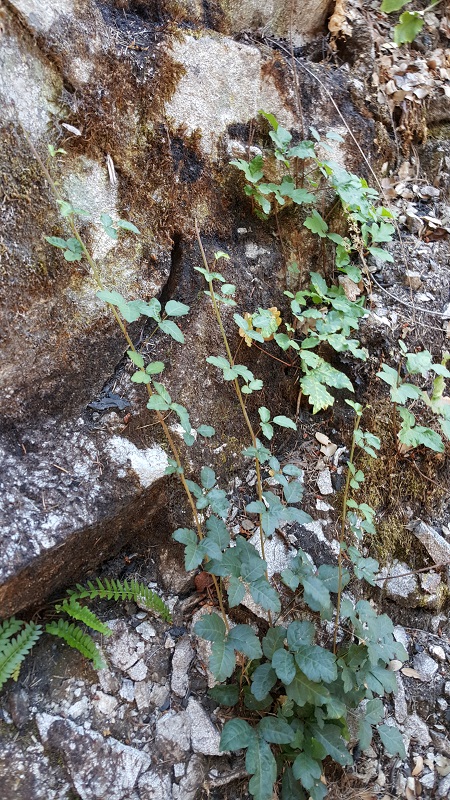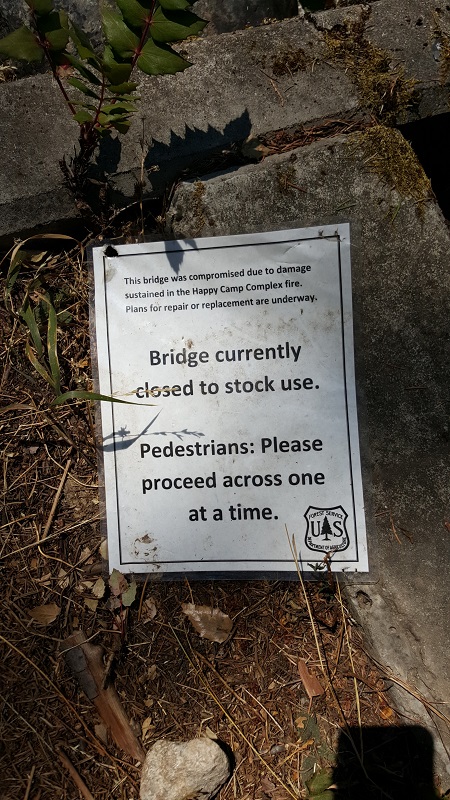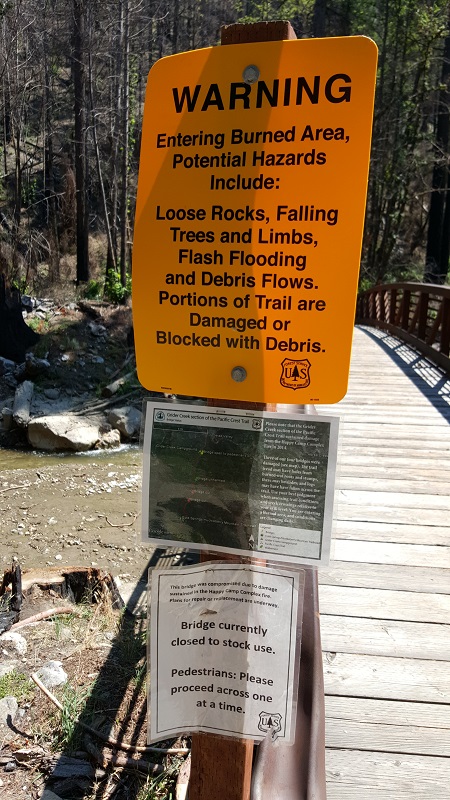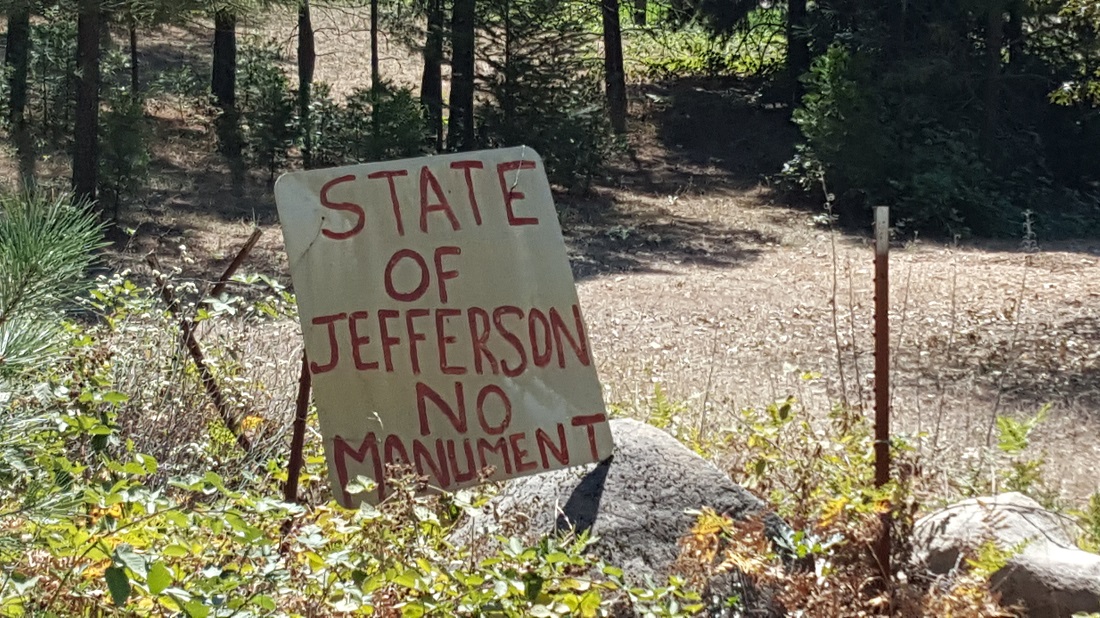 We knew there was a 4 mile road walk into town, and about a mile in, we passed a gate with multiple "BEWARE OF DOG" signs, but also one that read, "HIKERS – I give rides into town for gas money". Clint's ankle continued to be a source of pain all day and we decided this was the best solution (I could connect my steps to this spot next time I hiked). I passed the first gate and started to pass the second when a voice called out from the woods. "Need a ride?" "Yes please, if you don't mind." "I'll be down in a minute." It was a little weird. I could barely see the outlines of a house with a porch, but didn't see the man. Honestly, it felt a bit like an early scene in Deliverance. The man soon drove down and loaded us, and we'd gone about a mile before we realized there was a very large dog behind us in the cab, which gave us a good laugh. We thanked and paid him, and then plunged into the little convenience store, where I bought cold soda and beer.
We tried to get a hitch east to Yreka, or even the little hamlet of Hamburg, to save Jena time on the road, but to no avail. She arrived late afternoon and we were quickly whisked east and north to Ashland, where we enjoyed a nice dinner and more beer at Caldera Brewery. SMB and Jena had credit for a free night in a Medford hotel, so we enjoyed the comforts of AC. Apparently, I had quite the body odor (impossible, I know) and when my hosts suggested I shower, I said I would in the morning, much to their chagrin.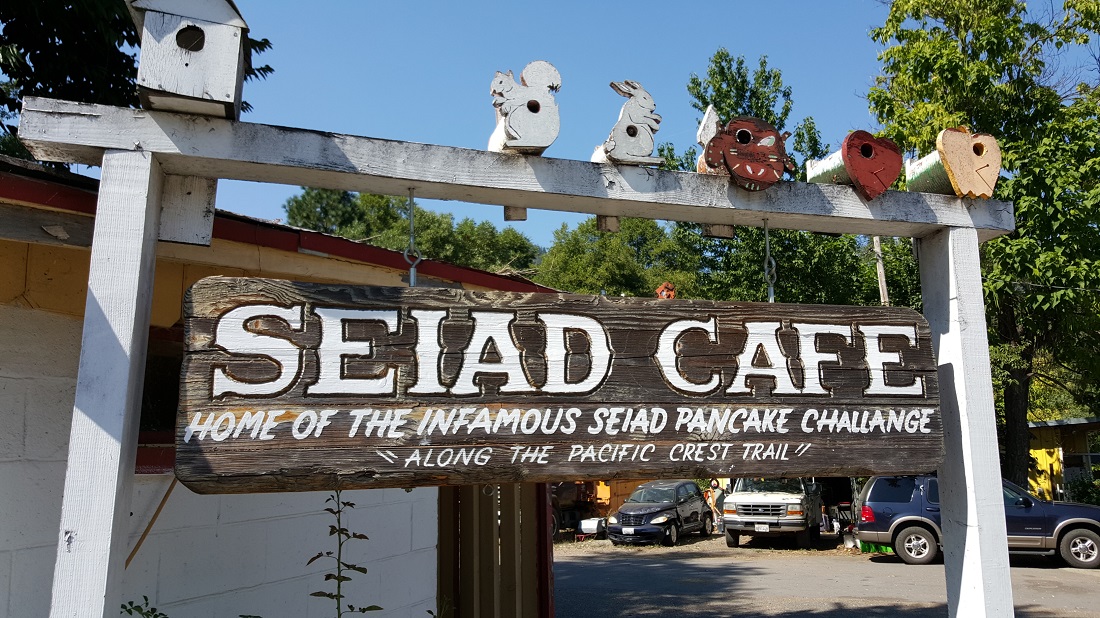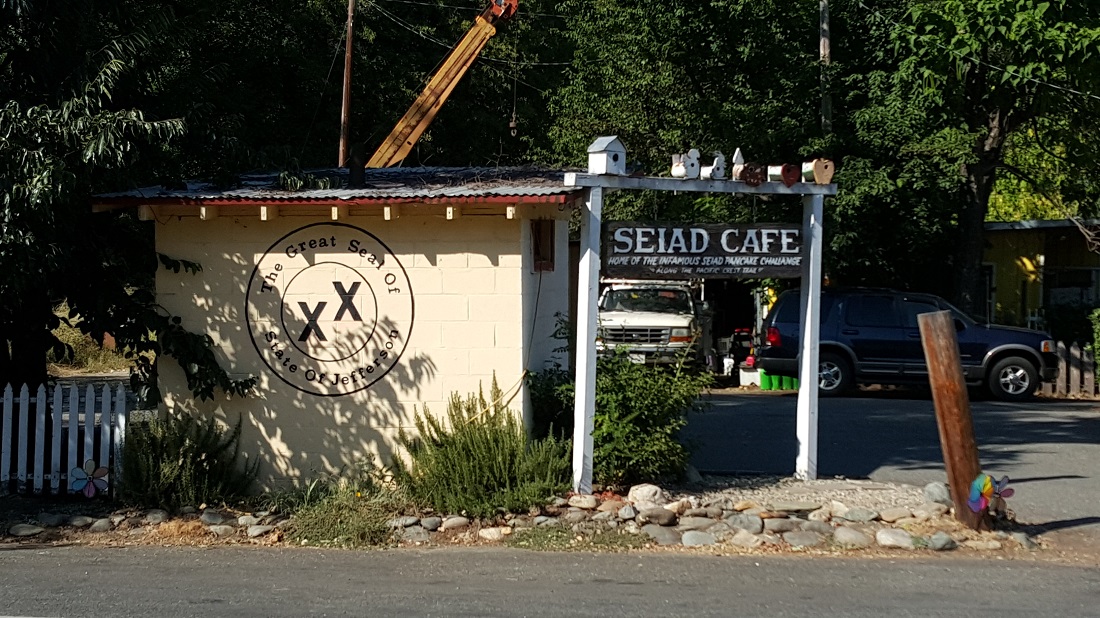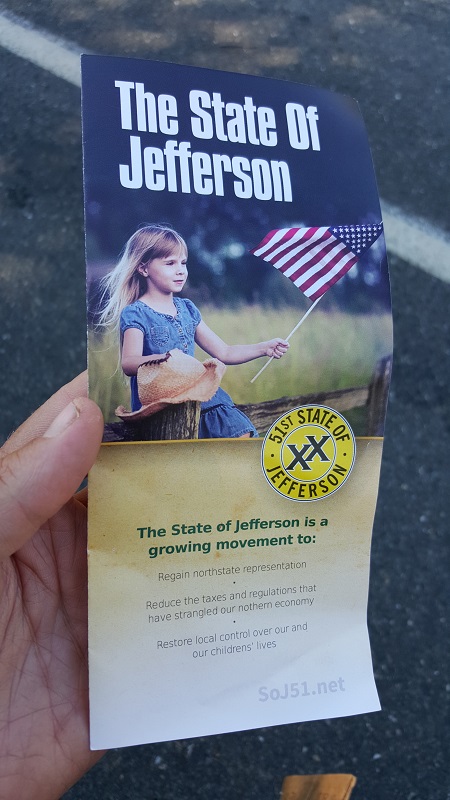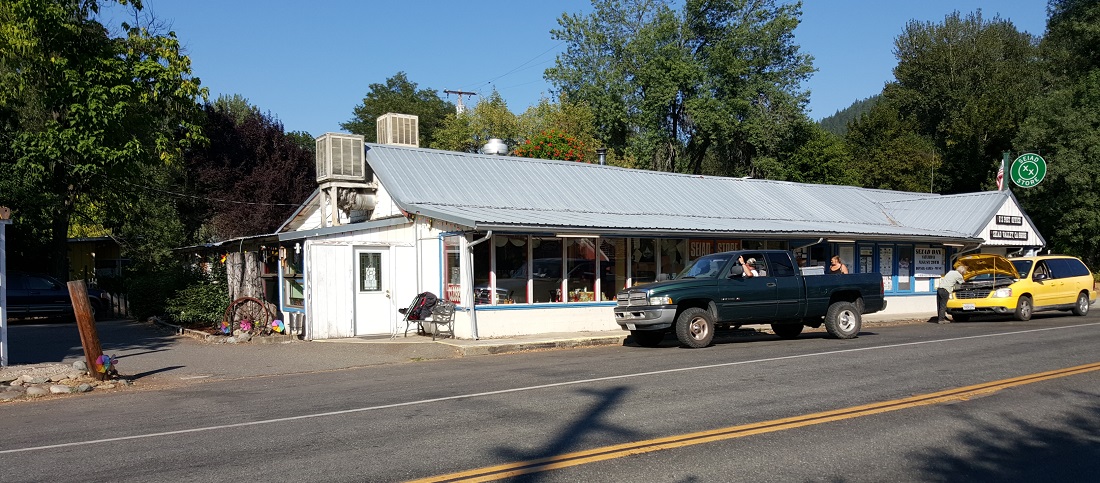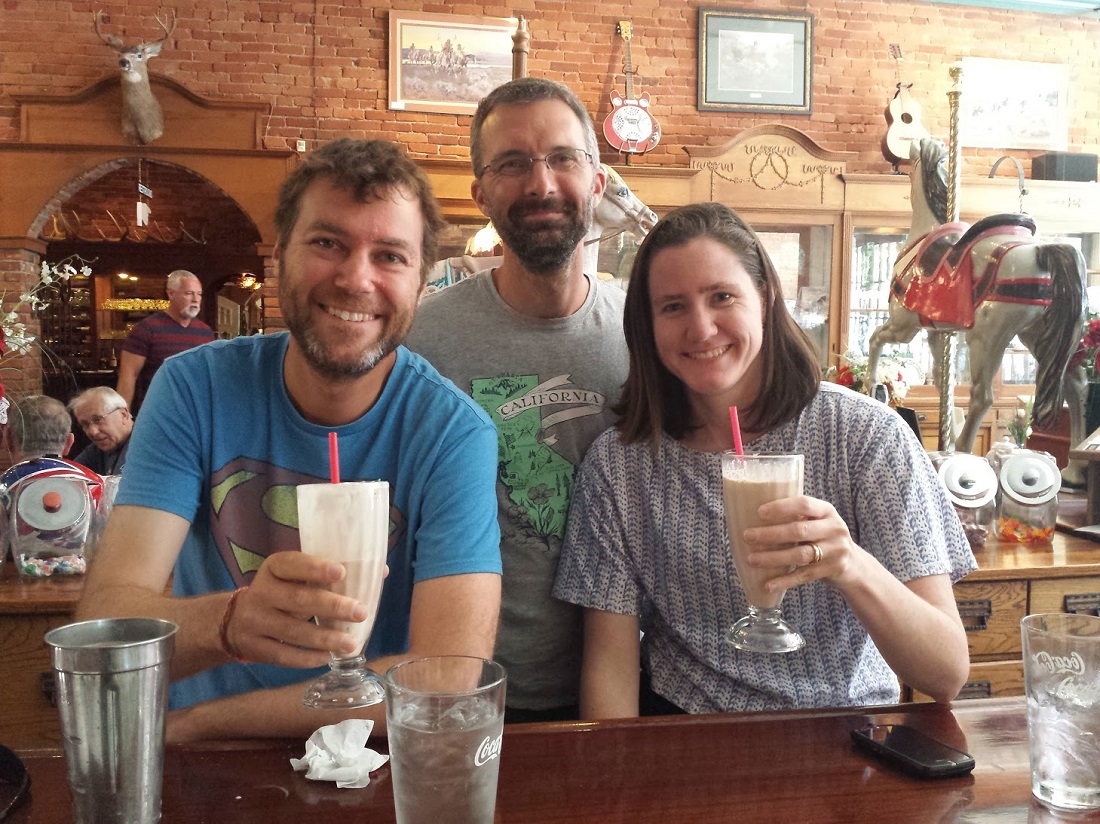 I really enjoyed my time on trail with Squeeze Me Biscuits and appreciated his willingness to make it happen, and a huge thanks to Jena for helping extract us and return me to Portland the following day.